Advanced Business With Progressive ERP Software
Re-launch your business with the best of the tailor-made software.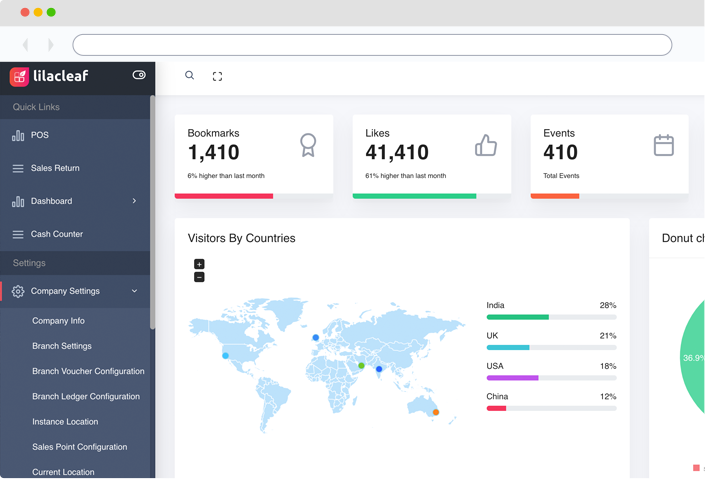 Lilac Leaf is an end-to-end cloud retail management system for financials & accounting, inventory & order management, CRM & marketing, point-of-sale and e-commerce and One singular instance of data across your entire fashion enterprises. This unified omnichannel commerce platform built around the B2B and B2C customer experience will streamline your operations and help improve the overall efficiency and profitability of your business.
Industry-Specific Solution
Developed specifically for people like you in the fashion industry, Lilac Leaf makes implementation and maintenance more affordable.
Powerful Technology
Designed to handle thousands of concurrent users accessing terabytes of data along with high availability and instant response time.
Real-time Core Data Access
As a fully-integrated system, all software modules utilize the same database, so your information in the ERP, PLM, B2B/B2C E-commerce, WMS, and CRM is always displayed in real-time.
Retain Your Investment
Configured to run in any environment – with the ability to add functions as your company expands. This ensures the system grows with you, helping you retain your initial investment.
24*7 Access Without Boundaries
Secure cloud storage for your files. So that you can log in from anywhere, anytime without any turbulence. All information is automatically updated and advice from experts 24*7.
Tailor-Made ERP software for Fashion Industry
Streamline your operations with the most affordable ERP.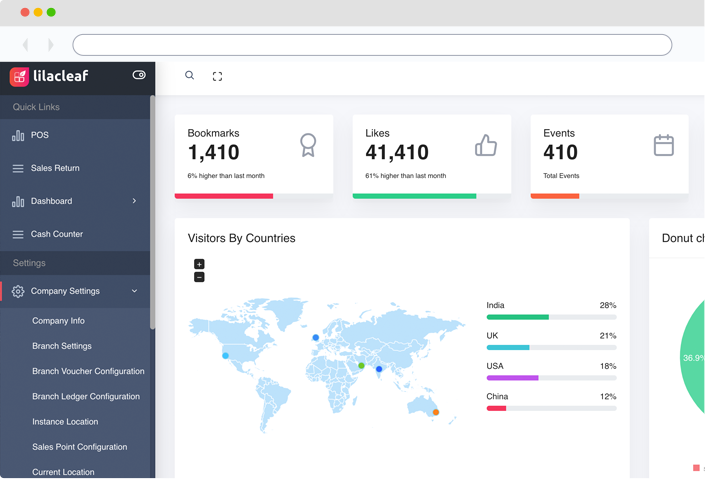 Customizable ERP With Laravel Support
With Lilac Leaf, you can mix and match modules and features to suit your specific needs and resources. You can enjoy the benefits of your own industry-specific ERP software - with order entry for an unlimited number of products, features, and customers. We provide a 360-degree view of your fashion enterprises updated in a real-time manner.
---
Leaf Bundle
Automate your business and drive productivity through Lilac Leaf.
Pocket POS
Expand your sales by merging multi-site and multi-country support from a single account. Meet the retailing needs of omnichannel shoppers with a modern e-commerce solution that assuring personalized customer service and available on all major platforms.
Pocket BIZ
Especially aimed for your increased revenue and B2B, B2C communications. With Lilac Leaf Pocket Biz you can streamline your operations and improve the overall efficiency and profitability of your business 24*7 in everywhere every time.
Pocket HRM
An Application mainly focuses on the coordination of your functional units in an appropriate manner for reducing the complexity of your human resource personnel. Change the way you manage your workforce and payroll with speed and ease of use in mind.

Overall a lot more value for a money ERP system for Small/Medium-sized businesses that need one platform to do a full-cycle service of the business operational needs. Also, Lilac Leaf's business partners are very helpful to keep you abreast of product training and product updates where necessary.
Business Intelligence at your Finger Tips
Leverage the power of business intelligence with Lilac Leaf.
Let's Work Together
We love meeting new people and brands. Take a sec to let us know a bit about your project.
We respond to your messages within ONE business day.
Call Enquiry Assistance
We are always available on call to provide all assistance for your inquiries.
Project Consultation
We provide you all the technical consultation regarding you project.
Project Estimation
You come to us with your project; we provide you all the planning and full costing.
Schedule Your Appointment
We help you in scheduling your appointments whenever you want to meet us directly.
Our Locations
The Lilac Infotech has been universal in its way to deal with business from its beginning.
Collaborate with us today for a noteworthy service experience
Proud Products From Lilac Brewery
Explore Mobile App Development Services
Explore Web Development Services