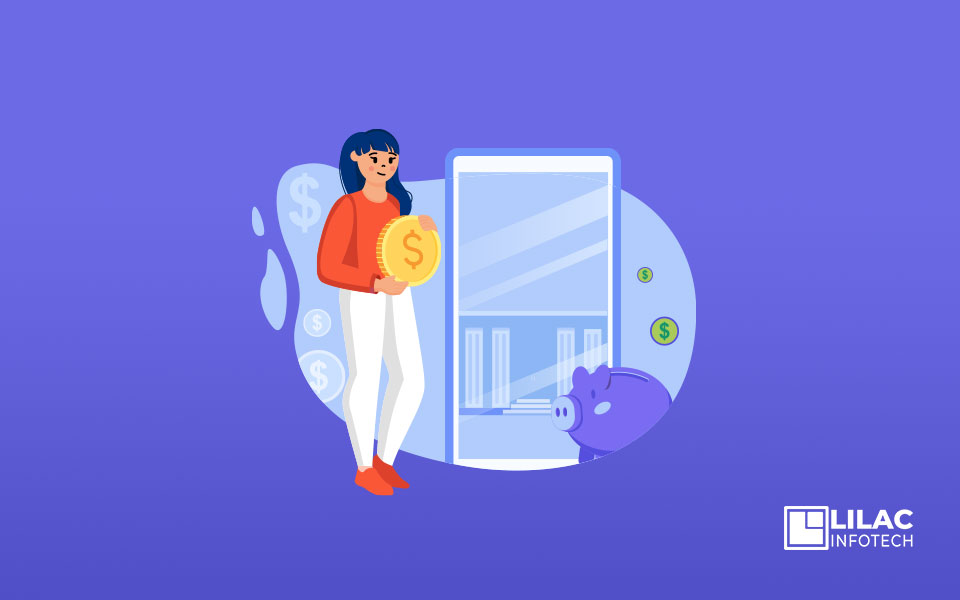 ---
Looking for ideas in 2021 for mobile apps? Do you plan to establish or construct your first mobile app in your business?
You are at the right place! This post gives designers a list of 16 top app ideas for this year, as well as some techniques to brainstorm ideas for the development of mobile apps. Make sure you go over this list and write anything you feel like.
Some tips to think of new ideas for your application
Start with the issue solving - Think about the problems with the present way things are done. Try finding applications to fix the difficulties. Then try. Test these applications and verify whether or not they are helpful for you when you locate them. This is a positive indication if you can't find an app. It indicates that others might have difficulties similar to yours that provide you with a potential market. You may be your destination customers. The first thing is to detect suffering in your life or in your family and friends' life. You can be the one who fixes a problem if you or someone you know has no remedy in sight frequently.
Enhance a current concept for the mobile app - The ultimate solutions to all our issues in life are not all existing concepts for a smartphone app. You always have a chance to make them better because of this. Check out what is lacking from some of your major players. You may evaluate your items and see what you're doing and what you're not doing. Combine your insights into the development of the mobile app. By designing a fresh design to provide your potential consumers with a special experience, you may distinguish your app.
Find a business without new innovations - Another method to develop fresh ideas for mobile apps is to discover areas that are popular but lack recent advances. Then consider what you might do to improve current technology and how you can modify its performance and functionality with your new application.
Innovative developments in mobile application identification - Track trends and brainstorm your ideas on your mobile app. Innovators creating mobile applications that are successful do not cling to the old technology. They're always up to date and forecast the future.
Converse with your potential users - You may be able to get fresh ideas for mobile app development when you know what difficulties clients face now. You can get behind things like what sort of apps customers use to fix their problems, how happy they are with those apps, and what is lacking from those apps.
Copy concepts from others and locate them for your market - Many inventors have located mobile applications with worldwide success, and nothing is incorrect. Popular foreign applications can be viewed. Study them and customize them if that makes sense for the market. Do not think about cloning, but take excellent characteristics. The whole thing doesn't have to be reinvented. What you need to do is just make your potential consumers in your neighbourhood more convenient for a worldwide app.
Some ideas to earn money in 2021
1. Online Tests - For schools and colleges, teamwork is critical. You may build an app for virtual examinations to enable people to meet and prepare for examinations with other users. You may also think about the tools, debates, guidelines and free studies.
2. Online supply of flowers and gifts - What about an online flower and gifts distribution application in which your potential clients may plan their loved ones' delivery for some great events in their lives? The app helps you choose the best flowers & gifts automatically and places an order for you.
3. Community interests - People have hobbies and interests of their own. They desire to be like-minded, particularly on the Internet, such as Facebook or Quora. In this respect, you may develop a single community app that brings individuals with similar interests together.
4. Restaurant Advisory - To enable people to see whether a product or service is good and trustworthy, you may develop and evaluate a meal suggestion application. You could offer an option to enable reputable reviewers to follow them.
5. Board games tinder - Many people love board games, but not everyone in the world has the opportunity to acquire those games. This is a wonderful insight into your future ideas for your mobile app. You may develop a mobile app, where you can meet individuals that don't have a certain board game. You may connect, talk about games and organise plays together.
6. Reservation of graphic eatery - Reserving a graphic restaurant is a fantastic mobile application concept to assist guests to review the restaurant's graphics, select their favourite seats and reserve for a specified time.
7. Subscription Management- The subscription organization app is like a financial and bill management tool, which helps users to manage all subscriptions. They can simply track and be notified of their subscriptions when the next payment comes.
8. Room cleaning - Many individuals, particularly professionals, have little time to tidy up their residences. With the creation of a room cleaning application, you may aid them. You may go to your smartphone, look for cleaners, hire them and pay a charge. Make sure your application is as versatile as possible, so that you may select to clean your entire house or only a room.
9. Management of finance and accounts - It is tough for many to monitor their accounts and financial condition. By building the financial and bill management application, you may assist address this problem. Your app will send you payment due date notifications, split the invoices amongst colleagues and issue you warnings.
10. Assistance to hair colouring - People love to colour their hair, but they often worry about what they look like if they do. This is why some don't want to try out a makeover. You can build an app for hair colouring to help them. They can test a certain hair colour or hairstyle without having to dye their hair practically, this application will allow them to view their appearance.
11. Money lending management - How can an app concept earn money? Think of an application that enables your prospective client to monitor all the people who possess their money. Your app can include elements that will help in gathering and maintaining information.
12. Finder of songs - Have you ever loved a particular song, but you know nothing more than a few lines or tone? And you are going crazy to find the song? Many have the same problem. In this scenario, you can create a song Finder app to let people discover a song based on their tones or phrases. A link to download or listen for the music online is required for the app.
13. Instruction on money expenditure - People want to spend money intelligently, yet they have difficulties somehow. You may help them by building an application for money spending. This application should show users how to spend money and how to save more every month.
14. Taxation - A taxing app calculates a person's tax due automatically on the basis of his expenses and business activities for a fiscal year. A feature that provides an option to pay tax within the app should be included.
15. Exchange of products - An app for the exchange of products may be used to discover individuals interested in trading their products in the same region.
16. Event Management- One of the finest times in the life of a person is married. However, there are lots of duties to undertake when it comes to marriage arrangements. With a wedding planning application, you can assist individuals to relieve their tension. A wedding plan list and directions should be included in your app such as where you can buy decorations, where you can get your wedding dresses etc.
Wrapping Up
Building an application is one of the best methods to enter into the start-up industry and generate money from mobile applications. Take all this into consideration, and go through our app ideas if you want to know about the process of mobile application development and our services.
Mobile app development is a process that has to be carried out in a way that is impressive to your customer; if you contact an app development company they will make your app development process easier for you.
---
---