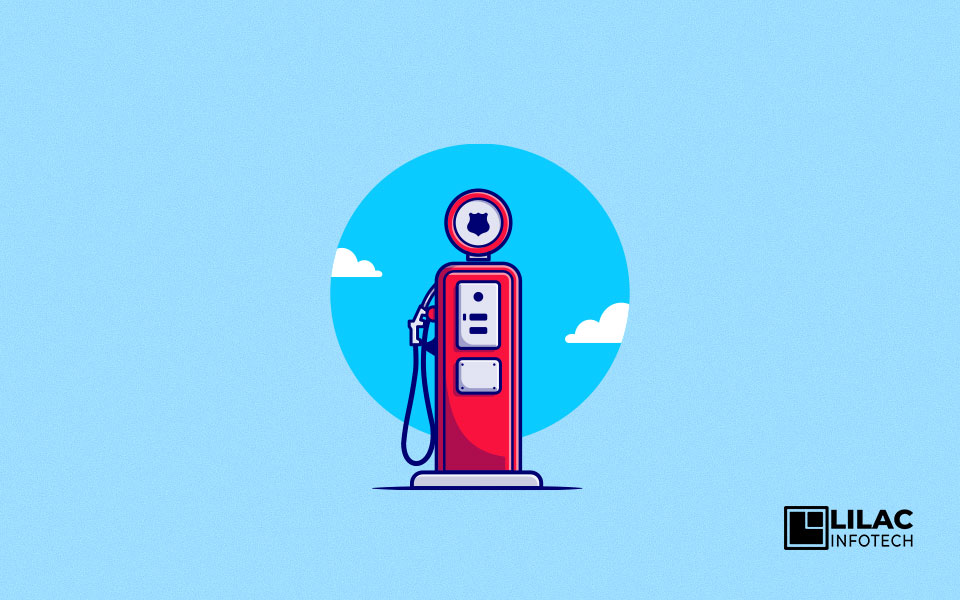 ---
On-demand fuel delivery is unheard of in most nations, but in recent years has received attention. People get to know these services and how they provide energy (petrol, diesel, and oil) to their homes.
Fuel delivery service was difficult to believe until some years ago. In addition, individuals may place orders online and get the items delivered to their doorstep. Now nearly everything is available at your comfort, thanks to the advent of technology. It might be a gadget, a household item, food: you name it, you have it. Today, people are pleased to live in a society in which on-demand applications dominate the world's economy.
So let's start with what is an on-demand fuel delivery application
The on-demand fuel app enables consumers to fill in their tanks and liberate their travel distress. You may quickly place your order using on-demand apps and deliver the fuel to the provided spot. The consumers should register the information on the app, and disclose their location the fuel will be delivered by the service providers. The application features a specific version for drivers, which helps them navigate and refuel the car. The entire fuel filling process has been altered by this service.
How to build a Fuel-Delivery Application
If you're looking to start providing fuel services on demand, a mobile fuel delivery application is crucial and easy to use. Some stages in the application development are:
The first stage is to establish your network to develop the app. All compliance processes must be followed and ensure that the fuel business guarantees all the local norms and regulations to prevent legal problems later. Second, you must concentrate more on system development. It is needed to highlight that your system should be compliant with all the essential development standards. You should also give a complete service through the provision of diesel, petrol, and fuel to the consumer. All of these assist you cover better market share and service more consumers as well.
The next step you need to do is to build a robust infrastructure. This powerful infrastructure should support the fuel supply company. You must work on processing the facilities and a method for complying with the response. The tools and resources to construct these two should be provided here. You should next try to include the GPS in the fleet and for tracking and management. The whole infrastructure should allow the digitalization of the communications system and make it more informative for the optimal value of the service.
You need a robust analysis and report area that has two separate functions. The primary duty is to assure the safety of highly inflammable liquids. The reports and analytics help to evaluate many factors that are essential to the company. In these areas, several important things like pressure and temperature may be measured and controlled. In addition, different data are also important in the management of total inventory and product supply. In addition, it is also a big element. These data provide insights that are useful in working with certain critical business choices.
The most essential stage in this process is the development of the fuel delivery app. All the points and resources that help to define the solution and create a transparent communication flow and functional architecture must be brought together here. Initially, for app development, you must establish a solid backend. How strong backend codes are built depends on the overall success of the program and its usefulness. In the coding process, you must thus be more suitable. It also helps determine how intact the application's interface is and how it helps to deliver the users the response.
On-demand solutions for the delivery of fuel
You need an on-demand fuel supply application for your typical fuel station. Do you want to know why, we'll tell you why
1. Saves Time:
The on-demand fuel supply app saves you a substantial amount of time since you don't have to wait in the endless line-ups anymore. You can always and anywhere acquire gasoline for the car.
2. Eco-Friendly
One of the main advantages of these applications is that they are environmentally friendly. There is little or no fuel and adulteration caused by it.
3. An emergency Rescuer
What would you do if in the middle of a journey you run out of fuel? Just tap on the app and get the fuel delivered to your location.
4. High-quality Fuel
Fuel is dually filtered and of high quality supplied via On-Demand services. It is cleaned frequently, and is not in a tank for weeks, unlike the fuel at the gas station.
5. Efficiency
Probably, the convenience it gives to its customers is a significant advantage of on-demand gasoline supplies. Your users may order fuel anytime and from anywhere with a fuel delivery solution. You can just tap your mobiles and order the fuel.
6. Minimal maintenance
In addition to enticing more customers, the fuel delivery application helps those in the fuel sector owing to its reduced maintenance. They no longer need to invest in legal respect and, most of all, place an on-demand gasoline app. As a result, fuel companies save enormous amounts of money and increase their profit levels with little maintenance and investment.
Some must-haves in a fuel delivery application
Now, we know about the on-demand fuel delivery applications, you have to make sure that you give more than current applications. The features you might need to include here:
Users can choose any location for delivery
It is essential to supply fuel on-demand at the desired place too. The geographic factor cannot be overseen. You have a feature to choose the place where your vehicle is parked. Make sure your users do not experience any problems while they enter any location
Specify time, quantity, and fuel type
You must give features along with the location that allow your user to customize your requirements. You have to incorporate a function that allows the user to decide when he wants to deliver fuel. The functionality also needs to charge your user to pick the fuel kind and volume.
When developing an app for on-demand services, payment is a crucial feature. You have to guarantee that all payment options such as cash, online banking, card payments, and e-wallets are included in your payment feature.
Today, real-time tracking in any On-Demand application has become a crucial feature. It's not only a trend; it's a major function instead. This function would indicate to the user the gasoline supply time approximation. In addition, you must include the delivery person's contact number so that the user may call him in the event of a delay.
Some challenges that might come on-road
There are several problems in supplying fuel on demand. There have indeed been many financial institutions that advanced concepts, but it is also true that such firms are plenty.
This abundance makes it tough to distinguish those that recently entered the market from those firms who truly strive towards their aims only to obtain the first-mover advantage without any thorough study.
Cost of developing a Fuel Delivery Application
The fuel delivery app costs depend on multiple factors like the features you want in the app & when you want to use them etc. Besides this, technology involved and test tools also play a vital role, including UI/UX experience, app platforms, front and back end development.
To Conclude
There is a potential growth range in the on-demand gasoline delivery applications, which should expand significantly presently. You may have more out of the app if you create the app with a strong focus on specific areas. With growing responsibility, you work with the app to get the best result and take care of every element. The on-demand fuel supply applications represent such a potential growth range. On request, the supply of fuel is one of the most distinctive and untapped business areas. Due to this perspective market where there is little or nothing competitive, fuel may be supplied at the doorstep through an easy, safer, and sustainable replenishment experience. With several online transfer companies, we were a technology partner. We would be pleased to help you if you had any issues or queries about developing a gasoline delivery app and panel. Start today in your city with your on-request gasoline delivery application or mobile fuel delivery software!
To get your fuel app developed you only need to contact the best on-demand app development companies and the rest will be taken care of by them.
---
---