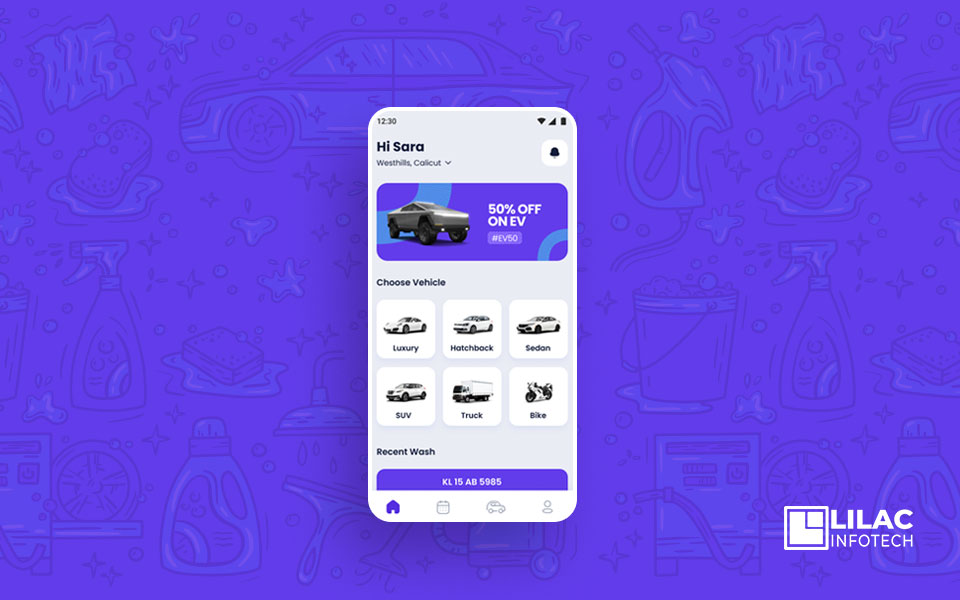 ---
The global car wash service size of the market is growing high and high. The demand for this industry is also never-ending across the country. According to the USA report of the growth market in car wash service, there will be a growth rate of 41 billion by the upcoming years. One of the important industries which help car owners and car companies to maintain their cars and look good. Here the technology also plays an awesome role to upgrade the business and service for the users.
By using a better mobile app and digital marketing you can bring your customers to the business and by making a profit. The uses and demand for on-demand apps are rapidly increasing and for the car wash service business, it suits well too. With an on-demand car wash app, you can attract and retain your clients to the business. Car owners who need to service and wash their cars may plan an hour before or pre-planning their works to car wash service. With a mobile app, it is easy for users to book the service at the preferable time and there will be no long wait for the car service. You can pre-book, cancel, pay online, and get details of the car wash service from the app.
How does an on-demand car wash app help people to service the car?
The car washing and service include different steps and processes. To clean the car includes wheel cleaning, body wash, painting, wax, etc. If users need a complete package of service they surely need a car wash service center. A mobile app helps users to find better service centres focusing on their work and payments. It includes
Service they providing
Payment details
Location
Booking online
Car service history
Users can check the app for their needed services and payment information. Car owners can get their nearby service center for a car wash with all features and worry-less car service from a car wash app.
Bespoke features for an on-demand car wash app development
For building an on-demand car wash app for the business you must notify the important features for your app. Uses may get comfortable while checking your app and meeting your service center for a car wash. The app includes an admin and user part mainly with
User registration
Service availability
Service providing
Packages
Payment options
Notification
Instant chats
Service history details
Admin management
Booking options
Offers and discounts
Location and Geo map
These are some must-have features you need to include in your app development. While going deep you can divide it by
Admin panel
User management
Profile management
Order management
Service providing management
Payment management
Other features like social sharing, reviews, and ratings, Testimonials, Gallery highlights, etc. this kind of feature helps to attract your users.
Building steps for car wash app development services
The concept and encouragement of car wash mobile app development from a small business or start-up action is really worth it for your business. This is like a handful of opportunities for business persons and is useful to car users. Designing a car wash app helps to save users time and provide the service at their time of requirement.

A car wash company can increase the efficiency and productivity of a business by a mobile app car wash service. User engagement and providing service at their doorsteps is the main thing you can increase the business with the mobile app. For starting a successful car wash app you can start with
Proper planning and discussion- With a proper plan and design you can move forward with the app development
Refer and analyze- while stepping into development you should analyze and refer the companies and team, their work, analyzing the factors to develop the app so on.
Cost estimation is just before going to start the app-building. A budget-friendly app can be developed by us.
Discussion with the team makes a clear-cut idea of how to start app design and development. You get more idea while you get a talk with techies
Make a perfect start with attracting user experience and interface.
The user-friendly app helps to get more user engagement and by more business
Test regularly your app for bug fixing
After the complete development success, you can go for launch
Launch your car wash mobile app successfully
Get better market research and strategies to highlight the business
The car wash app business challenges and solution
For every business, you have some challenges right? Here are also some challenges that can be faced by company owners from the car wash app.
You should analyze real-time data like tracking user data for checking visitors to the website daily, bounce rate, etc. here Google analytics helps you a lot.
SMS, call verification, and Voice- For authenticity and safety of app spam and bots be there to prevent all use Google sign in to make your app quite simple and interesting
Payments- The integration of payments must be integrated with different gateways like PayPal, Stripe, etc.
By using different methods for challenges you can keep your car wash app perfect from risk and problems. Update your app always with new features and functions which help users. We are providing car wash app solutions for your business at an affordable price and keeping the best client service from our team Lilac Infotech.
Put a price on your car wash booking app development?
After fixing the features for your product app you get an approximate amount or budget for the app development. As we all know that the amount may vary while processing for various facts and manpower. If you demand more features you get more cost for development. If the development works go on an hourly basis it may also change your budget. So you can hire a well-established and expertise mobile app development company for your app-building. They will help you clearly by giving advice and ideas with a fast finish of work with budget-friendly development.
Presumption
The on-demand economy is growing very fast so that the on-demand apps are too. So for the car wash service also you can develop a user-friendly app that enhances your business better. The car wash on-demand mobile application services help users a lot and booking makes it so easy for them. For better branding and company growth an app solution suits you well. Don't hesitate to talk with us about your car wash app-building queries. We always love to help our clients and users who are fond of building apps and growing their business to the next level and for the next-gen.
---
---