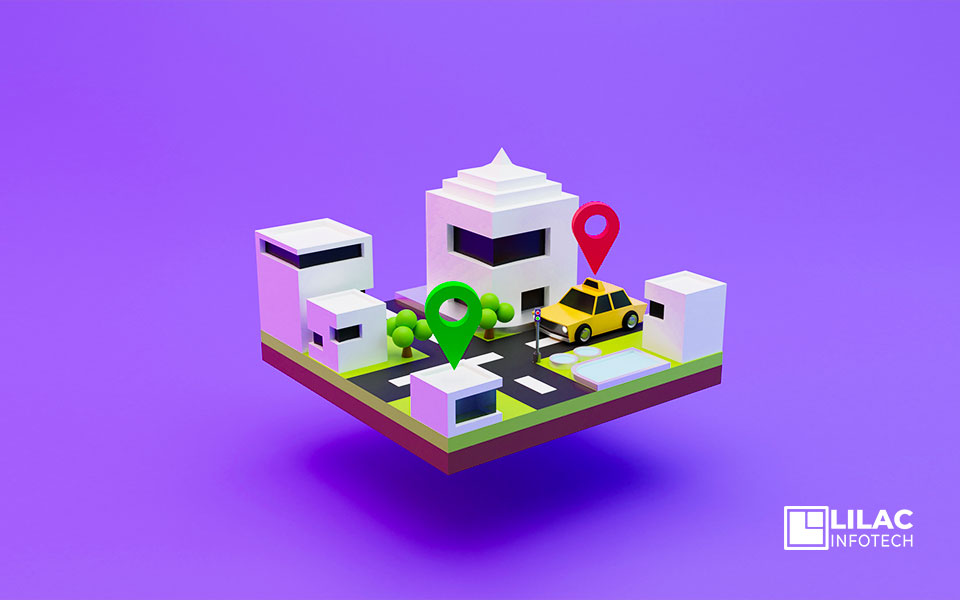 ---
Taxi Dispatch app is one of the leading online businesses which has had a higher global market growth over the year. The demand for mobile in today's market is the main reason for emerging taxi dispatch businesses with a driver record of all road service calls. The taxi app helps the customers to book the cab easily online and to make their traveling smooth and hustle-free. Entrepreneurs not only focused on taxi dispatch appsbut also advanced solutions like e-bikes, and inter-city rides by scaling up the dispatch business.
A taxi dispatch app helps the customers to travel easily and the owners to increase the business with more customers and charging a fee for the ride. Taxi drivers are more import ant here who carry out the ride and keep your business high.
How does a taxi dispatch mobile app work?
These are also called starters who send off cabs for customers traveling and keep records of them with a mobile app. With the help of mobile app riders, the company can access and record the customer data and charge the fee online, do the transaction, etc. The dispatchers help drivers with road communications to make their ride easy through computer or phone. Customers book the taxi online via the app and according to the availability of taxi drivers they will allocate rides to customers.
Some benefits of investing in Taxi Dispatch System

The mobile app guide is really a boon to people who are really focused on business and entrepreneurship. Different fields of industry business come up with an app to boost business and make a brand recognition with profitable growth. Like that, the taxi app development will also help you to enhance the business rapid extension and it really helps in the Taxi Dispatch Software
More visibility
Location tracking
Real-time feedback
Brand awareness growth
Monitoring driver performance
Feedback and rating system
Increased revenue
A taxi dispatch include mainly three sections like
Customer app: Customers can download the app from the app store to book their ride by creating an account and login into the app. It shows the availability of drivers, selecting the route, choosing your comfortable taxi category for travel, on-time route and place details, rating and feedback, online payment, and their travel history.
Driver app: The driver app gives the notification of new rides and details of customers, their total time of rides, payment checking, getting route and map, real-time updates, their ride history, and so on. They can also reject the new ride if they are on a ride.
Dashboard/Admin Management: This is the owner's overall tracking platform of their business. They can manage the driver app, the customer side, making new price rates and scheduling. They can chat or call drivers through the app also.
Some tips like pillars for your taxi dispatch app which helps to improve business
We can discuss some tips and features where you can include in your on-demand taxi app development which helps in making the rider experience and revenue high.
1. Increasing Driver efficiency
This is very important in managing your business. The productivity of your business can be calculated by driver availability and the number of rides. Drivers are the front end face of your taxi business so they should be very good in ride and behavior to customers. Taxi Dispatch Application helps you to monitor driver performance and their riding details in real-time also allowing them to leave feedback on the ride. Through your mobile app, you can also help drivers in times of trouble while riding.
2. Multiple payment methods
Enabling different payment options in business helps customers to pay the ride fare easily. Users can pay Credit card/Debit card, non-banking, etc. while your taxi app is integrated with various payment gateway methods. This method will be hustle-free for both driver and customer.
3. Pre-Booking method
With this feature in your app, passengers can book the ride early in your app by paying the amount also. Admin will plan the ride with the drivers and their availability can cross-check easily. This method helps all drivers to get an equal number of rides.
4. Pickup/Drop from Airport
Airport ride will always be time-consuming ride because it takes a long hour. If your business promotes Airport pick up and drop you can make more users and money also. A different billing strategy for airport rides through your app helps to get profit more than you charge for a normal ride.
5. Increasing Visibility
With a taxi dispatch application, you can create a fantastic booking system and give a comfortable riding experience to users and riders. With a smartphone and data, connection booking can be done easily through your app. While more people are depending on a taxi dispatch system for the ride will make your business easier to develop.
6. Research and Marketing
For every business, these two factors are very important. Business owners should know how and where they can improvise their business. Research helps them to find different methods for branding and marketing that lead to more revenue. Brand awareness is a vital role in business. Your company, your app solution, your service, etc. should be known to users. Then only they will reach you for service acceptance. Different marketing methods are also what you should do for your business.
7. Know your competitors
Of course, the most important one you should analyze. Your competitors are your strength. If you have more competitors you will find more ways to improve your taxi app business. You can check their mobile application for what are the features available in them, what are the criteria they are doing for the business. Their specialties and business tricks help to get knowledge about their strategy and thereby making business strong of yours.
Recapping
The increasing taxi app business in the globe shows the usage of them by people around the world. The on-demand economy is growing fast and thereby the on-demand app also. Taxi app solutions and services will help your business to grow high and give luxury and satisfying rides for customers. For developing a flexible custom-made app development for your Taxi app development company Lilac Infotechhelps you. The ever-growing cab service industry helps in owning affordable, comfortable, digitized traveling for people. Thereby developing a taxi dispatch application software for business too. If you are searching for a mobile app developing company for building your taxi app our specialized team will help you. Get connected with us
---
---