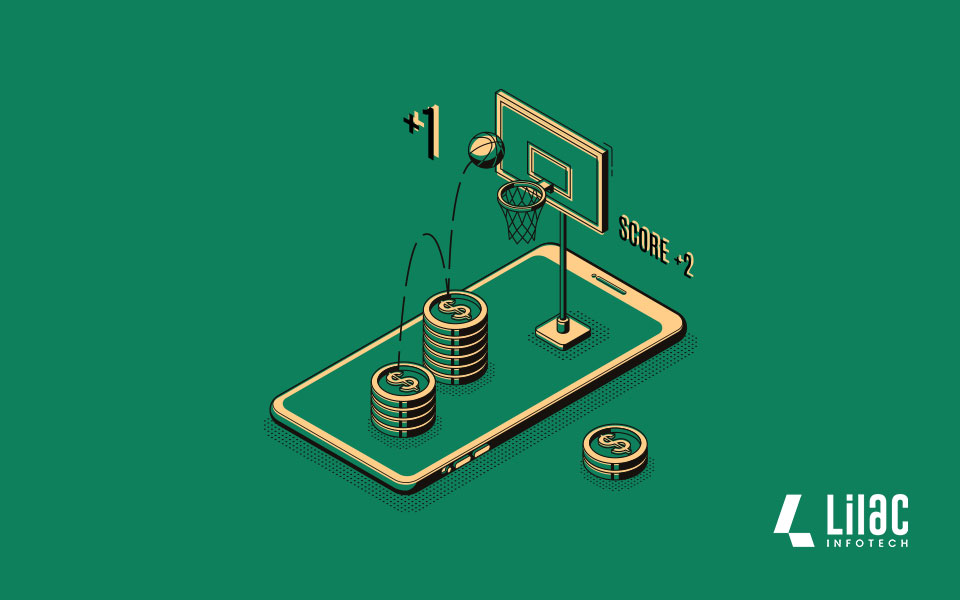 ---
One industry that has faced several challenges in the past is sports betting. Even though the industry has faced many challenges, day by day, the industry is expanding and being used rapidly by users. According to industry research, the value of the sports betting industry is increasing by $134 billion per year. The sports betting apps have big shots at making more revenue and boosting the business. Smartphones have helped technology to grow fast and through a variety of mobile apps. Like that, everyone can buy it and use it for many purposes. Most youngsters are spending their time on mobile game apps which earn money for them and allow them to spend their leisure time.
One significant change is that the industry has transitioned from illegal gambling to mobile betting apps in a variety of ways and play platforms. People can play and earn money on various games while sitting at home using mobile game apps. We can go back to some steps in our childhood where we all used to play video games and computer games. Right now, the style and industry have changed for mobile betting game apps.
Some of the most famous sports betting apps
The best sports betting apps available for both IOS and Android are available. There will be a big list, of course, for this type of app. Some of the most famous sports booking apps are
1. Betfair
2. Paddypower
3. Bet365
4. MATCHBOX
5. Betway
6. 2KBET
The Betting Mobile app features
Login
Selecting the games
Viewing live games
Betting advice
Information about match schedules
Instant payment
Multi language support
Management of payments and prizes with content
Interacting with other users
The advantage of the sports betting mobile application
In the olden days, you needed to visit a land-based bookmaker and wait for a queue to order a bet. But now the internet and mobile phones are ruling already. So a sports betting app can easily get popular and see ingrowth. If you have a good internet connection and a good browser, you can start your mobile app betting game. There are a lot of advantages to this sports betting app, so users can play it well. You can get the best benefits in mobile sports by getting apps like these.
Making live betting
Time saving
User-friendliness
Cash outs and deposits
Bonuses and promotions
Priced reasonably
Speed is everywhere you can play it.
Make more revenue.
The challenges of the betting app and what to consider
A lot of obstacles and problems have come with betting app development. You have several points in making a gambling app that legally works and is allowed to be public. Moreover, mobile apps can reduce data costs, get faster page loading and improve easy access to markets.
You should know who your target users are. This will help your app development. What device do you prefer to play the game on? Try to understand their goals and requirements before starting your mobile app development.
Plan your primary steps for developing an app. For developing a mobile app for betting games, plan the company's goal for developing this kind of app. for earning profits or for company progress and creating convenience for customers? Prioritize the needs and code for better online apps.
Discussion with IT team: If you are not a member of an IT team, you can seek the services of a better app development company to assist you in achieving your goals and growing your business.To create betting apps, architect data delivery and API integration, content and device optimization, and more. Mobile app developers can help you develop the app.
Complete development of mobile sports betting apps.
Sport betting app development includes a number of tools and features with functions. The app should be developed and designed to get the best user experience and revenue. This should contain management panels, live sports events, betting tips and cryptocurrency, betting partners and in-app purchasing, sports selection, and so on.
Cost calculations: development costs should be according to the features and functions you need to include in your app. A better team can help to achieve the best online betting app for your business and to make money.
Discuss About Your Idea?
Make your own app with Lilac Infotech
Conclusion
Today, online, on-demand applications are becoming more popular. Likewise, online betting apps Technology has dominated and more sports betting apps are getting popular. It is sure that this industry will become more popular and top-demanding in the coming future. This is also a new scope in business which can make more money, and we suggest starting thinking about sports betting app development for new business owners.
---
---