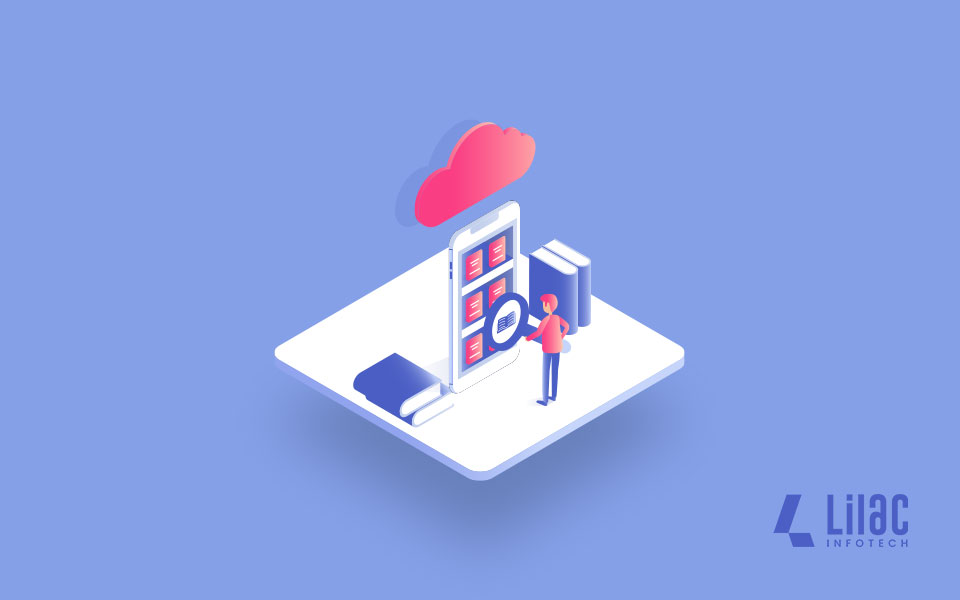 ---
In this day and age, businesses and organizations rely heavily on mobile applications for growth and increased revenue gains. Apps have become the norm these days, with nearly everyone possessing a smartphone. Their appeal stems from the fact that they provide tremendous convenience to users, whether it is for shopping, traveling, reserving hotel rooms, moving money, or any other interaction that we can think of in these current times that we may have online.
Yelp is a renowned online local business directory that has grown in popularity over the last decade. The software initially identifies the user's location and displays alternatives in a list format for them to select. The choices include everything from a restaurant to a beauty shop to local attractions to nearly whatever the consumer is looking for. Aside from offering thorough information on a business or venue, including a map, Yelp also includes reviews and comments from previous visitors to assist new users in their decision-making process.
According to estimates, Yelp is downloaded by millions of users each month. Yelp has been more responsible for its service offerings since it has become more safe and trustworthy than other applications that have imitated it. It provides businesses with choices for promoting their products and services via both free and paid advertising channels.
Features
The characteristics are classified under three major panels: client, company owner, and administrative. Customer features can include, among other things, smart or sophisticated search options, business data, photo galleries, navigation, preferred listings, adverts, online bookings, and reviews and ratings.
Setting up profiles, company listings, managing bookings and business adverts, securing payments, and seeing reviews and ratings are all features for the business owner. A local business directory app, such as Yelp, can give admins capabilities such as login and dashboard panels to manage reports, profiles, chats, listings, earnings, adverts, analytics, and forums. It is usually advisable to create a local business directory app, such as Yelp, with fundamental features that are feasible to ensure its success. When designing a local business directory software like Yelp, Minimum Viable Product (MVP) features enable agility and success. This method not only saves money but also allows you to study other users' input, which will help you decide which features to add in the next stage of your app development.
Newsfeed: This is a feature that lets users view all recent news and alerts, as well as prior activity, in chronological order.
Search by location: Geo-location-based search activities enable users to find nearby businesses such as restaurants, retail centers, hairdressers, and pubs. This function is especially useful for travelers, as the geo-location platform on their mobile devices pinpoints their preferred destination or institution, relieving tension.
User information: This feature includes user reviews, images, establishments, and destinations that users have visited, as well as a list of favorite spots.
Ratings and reviews: Users may read the evaluations and ratings left for venues or services by previous visitors and make their own decisions. They may also leave reviews and ratings for establishments they've visited.
Filter: Users may utilize this function to narrow down search results by sorting through fundamental characteristics such as pricing, delivery time, products, and distance. The next stage in developing an on-demand local business directory app, such as Yelp, is to integrate advanced capabilities such as social sign-ins, reservations, media, purchases, messaging and conversational interfaces, and complicated filtering.
Admin interface: Every reputable on-demand app development firm, without exception, places a heavy emphasis on the admin panel and begins constructing a local business directory app like Yelp. Integrating the admin panel with the Content Management System (CMS) enables, among other things, information modification, service administration, and user deletion or banning.
Push Notifications: This feature is critical for businesses because it allows them to read client evaluations about the services they offer and receive input that will help them improve. Products and services must evolve throughout time so that customers may offer invaluable feedback to businesses for them to stay ahead of the competition. To summarise, other features that may be included when designing a local business directory app like Yelp include cloud storage connectivity, payment gateway integration, SMS API integration, email/contact number verification, media sharing, and offers and discounts.
How do you make money from Yelp?
Yelp provides companies with both free and paid advertising alternatives for marketing their goods and services.
Targeted marketing and profile enhancements:
Companies pay fair fees for premium services such as bespoke photos and videos to create branded and personalized accounts. They may also include a call-to-action button in their Yelp profiles to direct people to their websites directly from Yelp. Yelp also provides businesses with an advanced profile option that allows them to prohibit adverts from other businesses from appearing on their company pages.
As Yelp has grown to be a trustworthy platform; it now charges businesses for the Yelp Verified License. This license is shown on their business pages to assist boost customer confidence. Furthermore, Yelp monetizes corporate profiles by advertising them in the app search, where firms must pay a cost-per-hit fee for each user click.
Transactional Revenue: Every good ordered or purchased through Yelp requires the user to pay a commission. It also imposes a service tax on businesses for product and service marketing in the form of reduced offers. If users utilize such promotions, the app charges companies extra fees. Businesses sell gift cards to customers for a cost, and if they buy, Yelp charges businesses a transaction fee. Yelp also provides paid services like Yelp Reservation, Yelp Waitlist, and Yelp Wi-Fi Marketing
Cost to Develop an Application like Yelp
To assess the true cost of establishing a local business directory app like Yelp, a lot of things must be considered:
Platform: The initial decision is whether to use Android or iOS as a development platform. The length of app creation varies on how sophisticated you want your app to be, but it takes around the same amount of hours for both Android and iOS. The ultimate cost of producing an app like Yelp is determined by the number of features built into the app; more features indicate a higher cost.
Design: An excellent user interface is critical for a service like Yelp, but the cost will vary depending on the intricacy. Simultaneously, the app must be user-friendly, and an app with a user-friendly UX design may be reasonably priced. A comparable program with an outstanding user-interface design, on the other hand, might cost significantly more.
App Development: The quality of the code is critical for any app to be a huge success. After all, the ultimate goal of companies is to grow their consumer base by making their software simple to use and manage. As a result, in addition to incorporating the appropriate functionality and features, a successful app must also have well-written coding.
Concluding
The success of local online directory applications such as Yelp must be linked to people's proclivity for visiting new establishments and places and sharing their entire experience with family and friends. Traveling with Yelp-like applications is straightforward, and it gives people confidence when they explore new places. They provide a win-win situation for all parties involved the user, the company owner, and the app owner. As we've seen, Yelp makes a lot of money by using its monetization techniques. Start-ups would be hampered if they did not explore launching an app like Yelp in this day and age of fierce competition.
To get your Yelp-like app developed, you just need to contact the best mobile app development company in town, who will make your life easy.
---
---