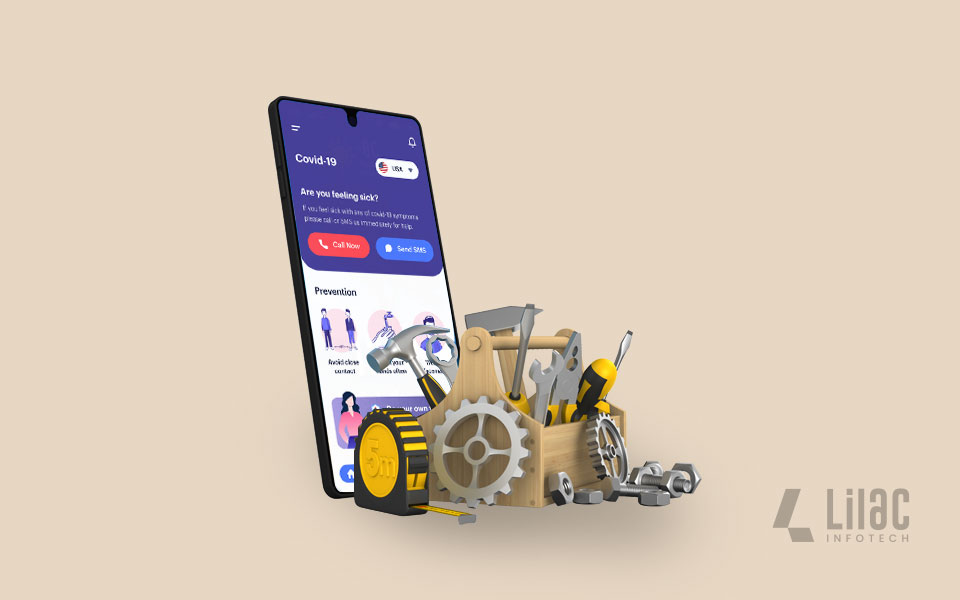 ---
Mobile applications for business are rapidly developing, and apps are a more powerful tool to do marketing and meet business requirements and clients. From small businesses to big-sized businesses, they are interacting with people with smart mobile applications. This is one of the next levels of digital marketing. So a mobile app is very important for a business
There are several reasons to use mobile app for a business-like
Sales improving
Improved customer loyalty
Act as a marketing channel
Optimizing business process
Better customer relation
Brand recognition
So always mobile application maintenance and service necessary for the smooth running of your business. Because they play an important role in business and everyone's life to gain all information and get all work done easily. Making full upgrades and maintaining the app at regular intervals is very essential.
Why does your mobile app need regular maintenance?
1. Users require fresh updates
Always users need fresh features and updates in the mobile app. So you should maintain your app fresh for customers. You can attract them by showing good care of app development and its maintenance.
2. New enhancements
The functionalities, features in iOS and Android can increase the performance and efficiency of the app. Also, keep testing if your app is suitable and working fine with new upgrades because some apps will stop working for the new version. The latest version OS upgrade is a must for the smooth running of the app.
3. To ensure no Bugs in your app
There are many reasons bugs can be seen in the mobile app for poor performance, failure of apps, bad code, and app framework, etc. So app maintenance and reviews to avoid bugs and fix it to make your app flawless and perfect on mobile devices.
4. To stay competitive
The world is full of competitors so to stay on top of them, you need regular app check-ups which does not end like a one-time process. Continuous monitoring of competitors and making your app bug-free really helps to stick on users in your app.
5. Stop your app blacklisting on the App store
The App Store has some rules and regulations which change for periods. If you are not aware of this app, you must be blacklisted from it. Your mobile app developers should know the changes every time the in-app store occurs and work on them accordingly.
6. Upgrade UI & UX
The UI and UX always play a major role in your mobile app's success. We know that user experience and the user interface is the first thing a user should feel more comfortable with your app. To generate more traffic and leads, mobile apps should be updated and kept advanced always.
7. To prevent downtime
To prevent downtime is a crucial thing. This will affect your revenue. You may lose customers and money when your app goes downtime. Regular app maintenance can avoid this.
Mobile application maintenance cost
The mobile app maintenance cost includes the factors like
Hosting service
Analysis of monitoring
Fixing errors
App marketing
Improving customer experience
It should take a minimum of 20% of the yearly budget to make mobile app maintenance and support. But we can't predict it correctly because it all depends on your plans and functionality improvement.
How can you reduce the app maintenance cost?
You can reduce the cost to some extent like
Select the right development platform
Focusing on MVP app building
Continue to give security
Keep the hardware changes
This way, you can reduce the cost. You should plan well to check these alternatively and to do the requirements effectively. If you are running an app for your business you should take care of the app maintenance cost too.
There are different types of app maintenance methods like adaptive, Preventive, Emergency, and corrective maintenance. Choose them accordingly to avoid errors and bugs. So you also come to know the design changes, new versions, upgrades, etc.
Conclusion
App maintenance is one of the priority lists for the smooth running of the app. This will really help you to go with the app trends and to identify the errors and fix them easily. If you started your mobile app development means you should start to think about the maintenance cost too. If you are from a non-technical team and to search for app maintenance services, select the right, and you will be hassle-free.
---
---