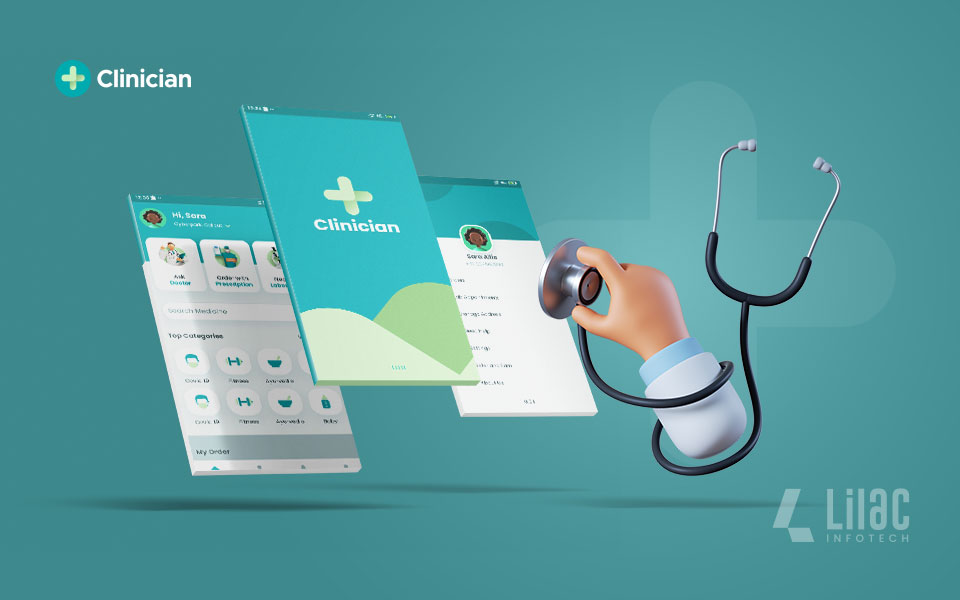 ---
Medicine delivery app, one of the greatest revolutions in the healthcare industry, in the field of mobile application innovation the greatest achievement is for the health sector. The best-known app for clinics, doctors, and patients helps to get access to information data, health reports virtually and able to connect with patients through calls and video calls. Patients can always be connected with their doctors with a doctor booking app. This will be helpful for them.
Clinicians show how a Practo like app performs to its level best. The best part of the healthcare IT industry has changed many features and functions which are more hassle-free and accessible.
The Rise in On-Demand Doctor Booking App
The pandemic situation forced everyone to sit in their homes to fight against the virus. The old and sick people struggled more in their health conditions. For a health check-up or buying medicine, booking a doctor, etc is a big task for them at that time. But, our technology and innovations helped a lot to make an on-demand doctor booking app to solve the issues. Different pharmacies, health sectors, hospitals, doctors started using medical and doctor apps for booking, check-ups, report verification, online consulting, etc. So the growth of m-Health helps patients to overcome their health issues and their growth is considered as $149 in upcoming years. All above the market will grow by 15% during 2021.
So a higher demand for health and medicine app makes us introduce our product finest doctor appointment app-Clinician
The clinician is one of our successful on-demand ongoing doctor booking apps which is a future for the modern health world. Clinicians show how a mobile health app performs to its level best. To ensure that your doctor appointment app foundation is top-notch, include these must-have features.
Features of Clinician – User App
Medicine ordering
You get the hassle-free simple login
Choosing products and categories
Uploading prescription
Multiple payment methods
Live order tracking
Doctor booking
Viewing doctor profile
Booking appointment
Uploading medical records
Call/ video call options
Cancelling and rescheduling appointments
Better chat options
Best subscription plans
Getting consultation notes
Clinician- Doctor App
Update timings of appointment
Getting consultation request
View customer details
Appointment reminder time
Receive payments
View patients reports
Providing medicines and prescriptions
Why should you choose a clinician for your medicine/ health business?
Clinician offer you all the features and a user-friendly app where a doctor or health care hospitals can use it easily. Both doctors and patients get benefits from our app. Our app will reduce the cost for patients by making doctor appointments online easily. Our medicine delivery application is adaptable for your particular needs. If you are in a health business or looking for a doctor's application you can choose an app like Clinician where you can customize and give you a world-class experience for your business.
Cost to develop an on-demand health application like Clinician
We know that the need for health care applications is increasing day by day. The app development is also getting more expensive according to the features and needs. You should clearly plan what kind of features and needs you should focus on to build your app. To build an app like Clinician you should plan things like
Proper research
Development time
Platform you choose
Technology stack
Features you need
Marketing strategy
Testing and launching app
But you need assistance for proper planning of your telemedicine or doctor app you can contact our team Lilac Infotech. We help you to get the clear idea to develop an app like a clinician and we will work for you. As an app development company, we are experts in client management and on-time project delivery.
Conclusion
The need for health care app development will change the health industry to Mobile health and more technology-related sectors. This health app will definitely help people to save their life and improve their health conditions. This will help doctors and hospitals to make more revenue. Why are you waiting to develop a health care app? Start your business with a doctor on-demand app like Clinician for the better growth of a business.
---
---