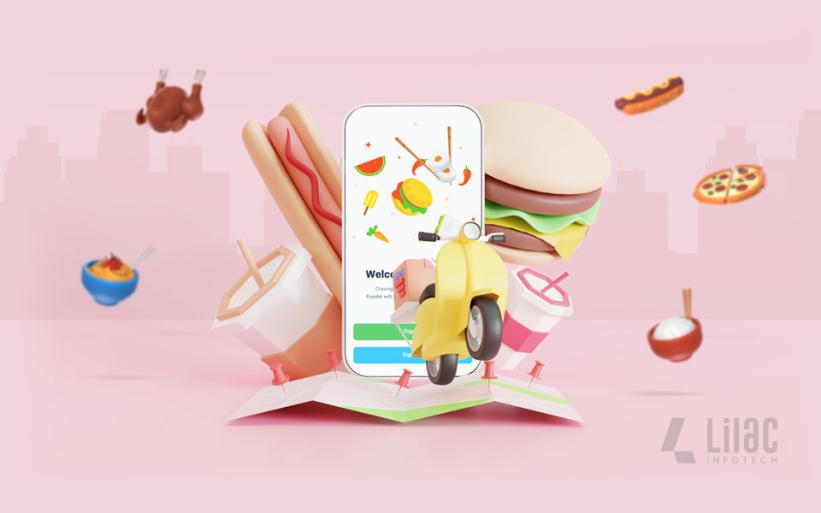 ---
The demand for food delivery apps is increasing because of online delivery apps. The modernized and technological world running on mobile phones and computers has changed a lot of business trends and the industry's growth, especially in the food business. Better transport and logistics make the other industries grow well too. Better delivery options are there where we get everything from online ordering. A great online process is very much in demand in the market. The white-label food app really helps many restaurants to take their business to the top level.
What do you mean by "white label food delivery app"?
A simple white-label food delivery app is a ready-made app that can be customized for your idea and brand logo, policies, brand name, etc. by the food app solution provider. There are two ways you can own your food app:
By developing a food delivery app with your own ideas and features and paying the money to an app development company.
You can customize your food app using a ready-made white-label food delivery app.
In recent years, the majority of food businesses have registered third-party food apps and have needed to develop and grow their businesses more. Because of the COVID pandemic situation, every business worked and turned online. Food delivery became a high priority because many people used the app to order food from restaurants due to travel issues and safety concerns. From home to offices, we saw the need for a delivery boy to fulfill our food needs, including meals.
Grocery and other food items are essential at that time for everyone, so restaurant mobile apps are the helping hands for us to order the food we want. They worked full time and overtime to meet customer orders at that time. That is why food delivery apps are in such high demand today.
How can a white-label food app help your business?
It is cost-effective.
solution that is immediately available.
Free maintenance
No need to plan the food app's development.
A third-party team will assist with the functioning and working of the app.
Time effective
Easy customization
A lot of customers are expected.
Features of the White Label Food Delivery App
Admin panel: To control all the activities happening in the restaurant. You can manage orders, reviews, payments, etc. They can handle the food app from both the customer and restaurant side without any hassle.
Customer panel: The customer panel contains different payment methods, geofencing integration, viewing offers, discounts, food details, giving feedback, etc. Easy registration and login for customers always make for a smooth business.
Delivery panel: Helps the delivery person hand over the delivery on time. They all have a separate section to login into. All the delivery orders for the day are tracked by order notifications, time tracking, and route for delivery.
Restaurant panel: Everything is on one track, so you can get notified of orders and payments easily. Order management and menu management are easy here. Daily sales status, tracking delivery people, comparing the sales, etc. is very easy here.
Why do you need to start white-label food delivery apps in 2022?
Online food ordering systems have grown 200% in the past five years.
Market revenue increased more than 40% of the restaurant's growth.
User engagement on online food delivery platforms will increase by 25% in 2022 compared to 2021.
So there is an excellent chance to start and succeed in the on-demand food delivery business in every region. If you are a restaurant owner who needs an app for your business, it is far better to start a white-label food app than develop a food application. Starting the food app will save you time, money, and effort. With a food delivery app, you get more customers and revenue on a daily basis. It will be a big step for you.
Conclusion
Choosing a white-label food app solutionfor your business is an ideal choice that will enhance your business growth. The white-label food app has the best market acceleration and brand growth with better app support. The entrepreneur can fully customize the app according to their needs, which is less expensive than developing a new food delivery platform.
---
---