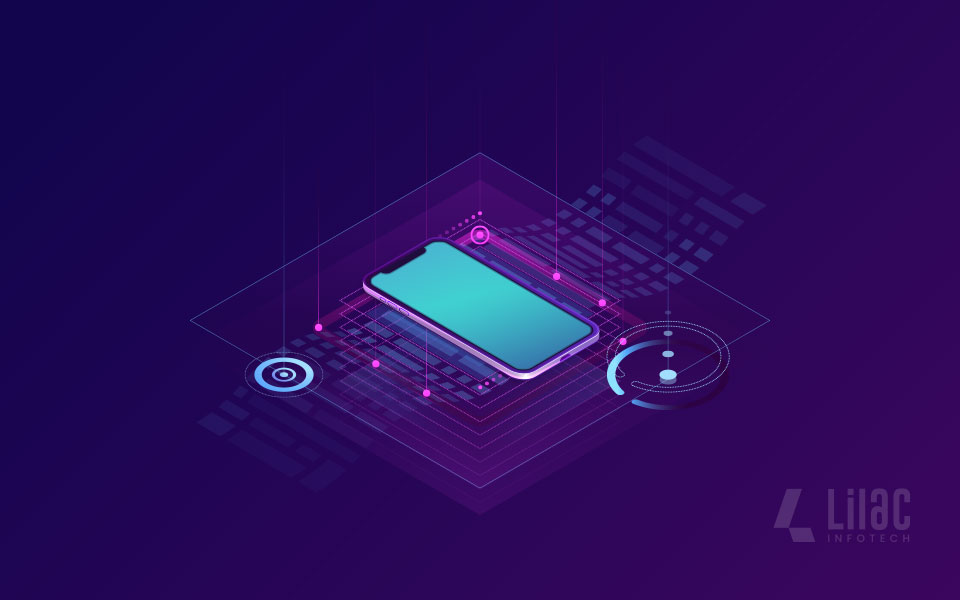 ---
With the emergence of the contemporary world, technology has taken a sharp turn and is fast developing to improve human lives. Many people are benefiting from it and capitalizing on it. One of the most significant technical developments in this area is the advent of big data. We understand that the future is dependent on the Future of Big Data. Because this data is required for the establishment of an online environment in which humans may carry out their activities.
These smartphones are home to a plethora of apps that have been downloaded from the appropriate app store. These programs collect a large amount of information from their users. According to research, around two quintillion bytes (2 x 106 bytes) of data are produced every day.
A one-of-a-kind data management solution is required to access and make sense of such massive volumes of data. Here is where Big Data analytics comes into play. In this blog, we will learn everything there is to know about Big Data and how it affects mobile app development.
What exactly is Big Data?
As a consequence, it is vital to investigate using new ways that simplify the data, particularly in mobile app development.
Big data is a collection of data acquired daily in the digital realm. As this data is so enormous, no typical tool can store it. Furthermore, devices based on obsolete technology are incapable of efficiently processing massive volumes of data.
In a nutshell, it is a massive collection of data that has grown substantially over time, and it is required to do Big Data Analytics. As a result, we may argue that big data is a type of data, but on a much bigger scale. The future of Big Data is strongly reliant on its proper analysis and representation in a simpler manner. Analyzing it using standard ways is very difficult.
Big Data Applications in Mobile Business
Big data has a significant influence on the creation of mobile apps, which has an impact on the development firm. The following is a collection of key points that provide information regarding the influence of big data.
The behavior of the target audience is interpreted
Adequate User Experience Analysis (UX)
Provide the mobile app development business with real-time data
Personalization of online marketing is a challenge
Understanding the target audience's behavior
Every Mobile App Developer Company has the problem of creating a flawless application for its customer. This is not a trivial undertaking, to say the least. However, it is possible to do this by knowing the audience's behavior. This is feasible thanks to the right application of big data.
Using the Big Data Analytics function, and development business may complete this assignment. Because it is one of the most significant aspects of understanding any user's interaction process. As a result, every organization employs it to guarantee that all duties are completed efficiently.
Providing a Good User Experience (UX)
Big data is used to measure the user experience in 8 out of 10 firms across the world (UX). Big data is crucial to achieving this objective and boosting their business. Top Mobile App Development Companies are aware of this and use big data wisely. They can do so because big data exposes which sections of the mobile application users spend the most time on.
A Mobile App Developer Company is constantly concerned with the right use of UX. They know which parts need to be improved by thoroughly researching big data analysis. Furthermore, it aids the development organization in creating a more effective program. To increase user experience, all developers may incorporate more unique features into their programs.
Give a mobile app development business real-time data.
Big data is well-known across the world for the real-time data it delivers. The largest challenge that many Top Mobile App Development Companies face now is determining how to use that data. It helps them to understand how customers respond to and engage with their online assets.
The Mobile App Developer Company, on the other hand, does not understand how to correctly employ real-time data. However, they may gain this knowledge by appropriately analyzing large amounts of data. Big data helps any development organization to obtain real-time data about the behavior of its target audience.
Customize your online marketing.
Every market user desires a customized User Experience (UX) and increased app engagement. Big data assists Mobile App Development Company by offering vital information about users. Big data may help with the customization of vital information such as likes, dislikes, expectations, and so on.
Big data accomplishes this objective by accumulating a large number of little data. This aids in the customization of data for the various goods and services used by Mobile App Development Companies. They aid in the gathering of information that every firm needs.
Conclusion
Based on the information provided above, it is safe to infer that the mobile app market necessitates the usage of big data. It is obvious that when large data is not handled properly, it impacts even the Top Mobile App Development Companies. As a result, appropriate and error-free usage of large data is required. All app developers should work hard to provide a top-notch experience with big data.
Big data is efficient in supporting all developers by giving them the most up-to-date information. Every Mobile App Developer Company is utilizing big data to enhance the operation of building a superb app. Indeed, leveraging big data is required since it has a significant influence on mobile application development.
---
---