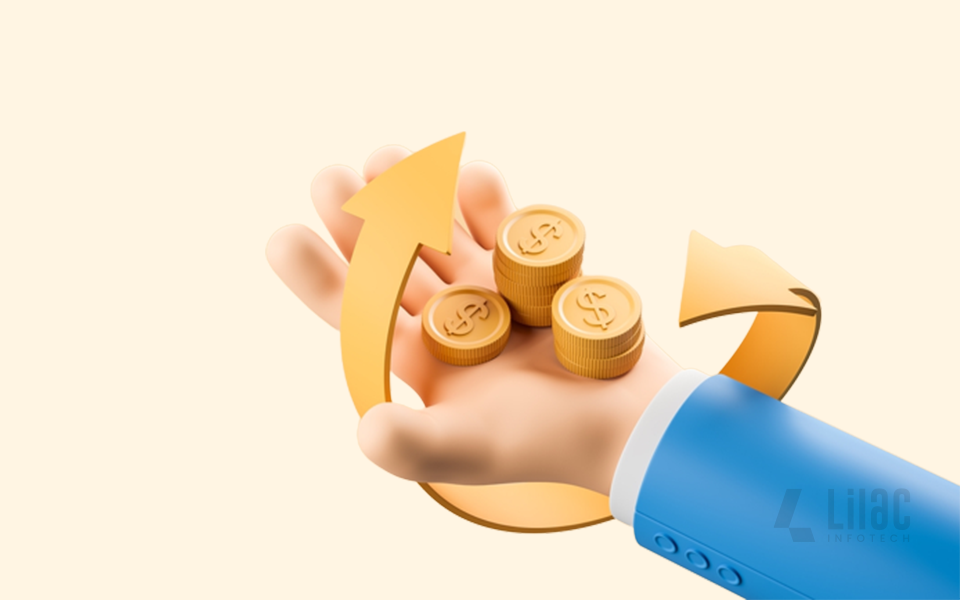 ---
Everyone nowadays has a smartphone in their hands. Smartphones are for all of a person's requirements. Whatever consumers desire, whether a service or a commodity, is only a click away. All of this is made possible by the development of mobile apps for various types of business applications. We commonly refer to them as applications.
If you want to buy, order, or provide a service, all you have to do is download the appropriate app. Nowadays, you can get applications for practically any use you can think of.
If you wish to order meals, book a taxi or cab, buy clothing, rent a property, book a train or aircraft ticket, and so forth. You can achieve all of this by installing just one app.
You could wonder, "Who is thinking about all these ideas?" You must have some app development expense concerns.
How Much Does It Cost To Build An App In 2022?
Smartphones are used by 7.26 billion people worldwide. This represents 91.54 percent of the world's population. Imagine how much money you might make if you built your app in 2022.
If you provide any value to the user, he will be willing to pay you whatever you charge them to utilize your on-demand software. Creating an app from the ground up is one of the most profitable undertakings you can do these days. Users spend 90% of their time on their phones' applications.
If you want to build an app from the ground up, you need to know how much it costs.
Read More : App Development Cycle: A Complete Overview
What Aspects Are Included in the Cost of App Development?
If you intend to build an app by yourself, as a specialized app developer, or as a top mobile app development business, you must have a pre-determined budget to cover all expenditures related to app development cost breakdown. There are several factors and aspects to consider. The following are all of the app development elements to consider when calculating the cost of app development:
App Type:
This is the first thing you should consider if you want to create an app. You cannot estimate the cost of development until you first decide what you want to build. You may create an app for any topic you like. The most prevalent niches are gaming, business, education, lifestyle, and entertainment, among others.
Gaming Apps Cost- $10000 and above
Business Apps Cost- $3000 and above
Entertainment App Cost- $7000 and above
The iOS and Android app ecosystems are dominated by gaming, business, and education. Because they are in high demand, all of the app genres we just described will cost you more than others. You may now decide on the niche for which you want to construct an app for your new firm.
This is the second point to consider when developing strategies for app development cost breakdown. This element has a big impact on the app development cost. Your mobile app's UX/UI design will play a crucial role in its success. The app will not be a success if it is not flawless.
Things to consider include branding, logo colors, typography, graphics, and the overall look and feel of your app, your specialty. The more intricate and stylish your software, the more mobile app development costs you will incur.
This is an important consideration since it will determine the number of consumers you can reach as well as the aesthetics of your app. You may develop your software on one of three platforms: hybrid, iOS, or Android.
These platforms each have their own set of tools. Those utilities cannot be used on another platform.
The cost of app development is determined by the platform you select for your app.
If you choose a native platform for your app development, the app's performance will be relatively high because it is particularly designed with the use of unique tools.
The disadvantage of this category is that the apps will not reach a larger audience. It will be tailored to certain users. You will require extra time and money if you want other people to utilize the app on the same but different platform.
If you want to create an app for hybrid platforms, keep the following points in mind:
Both systems will require the same codebase. You will save time and money.
The disadvantage of this category is that the user interface and visuals may not be as good as with native apps. You will occasionally encounter design flaws in this manner. App crashes are also possible at times.
The developer's location also has a significant impact on the cost of developing an app. The amount taken by the developer varies greatly between nations.
App's Complexity:
You can see that the complexity of the app has a significant impact on the app development cost. Let us now define what we mean by app development difficulty. Apps are classified into three types:
Basic Apps:
These applications are not difficult to use in simpler terms. They are quite basic. There are no complicated UI/UX designs or pages in the UI of these apps. The expense of producing well-known apps is over $20000.
Medium-Complexity Apps:
These apps are slightly more complicated than the simple ones. They may involve various servers as well as some complex programming. These apps' development costs range somewhere over $50000 & above.
Complex Apps:
These are the most sophisticated applications. They incorporate many features, such as separate pages, complicated UI, virtual reality on several servers, and many more. These apps might have a lot of pricey features and require the longest time to build. These apps may cost over $100,000. In the case of more sophisticated programs, the range mentioned here might vary, as this is only a rough estimate.
Some Exciting Features of Apps:
Various features should be included in an app. These factors also determine the cost of app development. If an app lacks these features, it cannot be considered comprehensive. So, let us look at the features and the time and money necessary to implement them.
Portals:
A web portal is a platform that aggregates data from several sources and presents the most relevant information to a single user interface.
Push Notifications:
This feature provides alerts from the app that the user is using.
Admin Panel:
It is also vital for the person in charge of the app's backend.
User Profile:
A User Profile is one of the most critical aspects that should be included in each app that is created. User Profile is a page in the app that contains all of the user's information. He/she may simply add anything to it, such as personal information, images, places, or other information.
Payments:
If you want customers to pay you or anybody else via the app, you must provide this capability.
Signup/Login:
It is also a significant characteristic. No user can access all of the app's functionality unless they are logged in. If users wish to utilize the app, they must first establish a profile for themselves.
Concluding
We've covered all that you need to know about developing a successful app in this article. Prices, on the other hand, might vary substantially according to the factors mentioned above. It is impossible to predict how much it will cost to construct an app in 2022.
We attempted to cover as much ground as possible. We hope you find something useful in this. You can get in touch with us directly if you wish to work on an app with us. You may contact us by email or phone. We are a reliable firm that has developed and created apps for our clients with 100% success
---
---