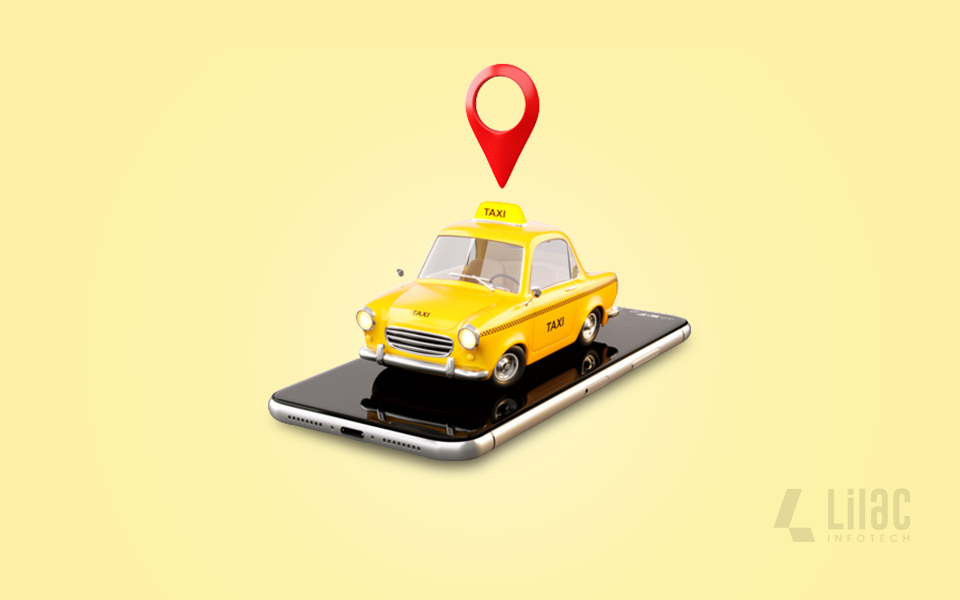 ---
Careem is delivering on its goal to make the lives of UAE residents much simpler and easier by offering fast and cost-effective transportation and online cab booking services. Careem's application is feature-rich and user-friendly, capturing the attention of people all around the country. The demand for online taxi booking software is increasing due to the integration of technology and the increased usage of digital platforms.
Not just the transportation industry, but virtually all business sectors are witnessing a tremendous need and desire for on-demand solutions since they enable them to move clients throughout the globe with little cost and time. Because of its large client base,
Why Taxi booking app is so Popular and Profitable in Dubai?
Due to on-demand taxi booking apps, the transportation business has seen enormous digital advancement and an expanded client base. In recent years, such applications have made life easier and transportation enterprises thrive. On the one hand, it made it more affordable for customers to go from one location to another; on the other hand, it provided a significant boost to the automobile rental sector. Ride-hailing apps are incredibly popular and frequently used by clients because of their user-friendly services and technology-integrated features.
What are the things you would have to consider to start your Taxi App in Dubai
Dubai, a part of the United Arab Emirates (UAE), has stringent rules. The following documents are some of the documents that are required to register your taxi app company in Dubai:
Liability and business insurance
Taxpayer Identification Card
Fireproof certificate
Incorporation Certificate
Permit for a business transaction
Business Strategy
Agreement on Nondisclosure
Employment Contract (offer letters)
Employee's manual
LLC Operating Agreement
Features of Taxi booking app like Careem
Several aspects must are implemented while creating by a Taxi booking app developers in Dubai. The sections that follow will help you learn the numerous functions of a Taxi booking app development through three separate panels:
1. User App
This contains the essential features that users want when ordering a White label taxi application solution.
Registration:
Customers must first register for the app by creating an account or logging in with an email address, mobile number, or social networking account.
Request for a Taxi Booking:
Users make a taxi booking request by inputting their starting location and destination.
Estimated Total Fare:
The entire estimated fare is displayed to the riders based on the vehicle selection and total distance.
Driver Location Tracking:
Users may also follow the driver's real-time position so that they can verify the ETA and help if there is a problem finding the specific place.
Notifications:
Booking confirmation, promotion alerts, payment offers, ride ending times, and other modifications are all subject to notifications.
Integration of Payment Gateways:
Multiple payment channels have been integrated to give consumers convenient payment alternatives.
Chat and Call:
There are also in-app chat and call alternatives for consumers to seek immediate assistance. This function is used to resolve any issues and to contact the driver.
Ratings and reviews:
Users may evaluate and review the journey experience as well as the driver for the service given for each trip made.
2. Driver Application
Several features in this panel are utilized by drivers when they use the programs to accept and complete a ride.
Login & Registration:
A driver is required to do a little more authentication. Personal and vehicle authentication are also supported.
Status of Availability:
When a ride request arrives, this feature allows drivers to reject or accept it based on their availability status.
Chat and Call:
Drivers may contact riders for location information through in-app messaging and calling, and they can also obtain aid from the help center if they have a question or an emergency.
Notifications:
Real-time notifications provide information for the ride-booking request, ride ending, rating, and other relevant changes.
Navigation:
There is a real-time map integration that provides the best feasible path to the proper locations.
Profile Editing:
This tool allows you to modify the driver's profile details, such as vehicle image, vehicle number, email address, personal photo, address, and contact information.
Estimated fare:
When a ride request arrives, drivers can verify the estimated fair assessment of the ride before accepting it.
3. Admin Panel
This panel is used by Admins to control the application's day-to-day operations and functionality.
Driver Management:
It covers driver verification, account request acceptance, and account deactivation, as well as administration of the drivers' daily trips taken.
User Management:
This includes the maintenance of client accounts to deliver a user-friendly experience. This tool allows the admin to handle ride requests, find driving partners, and so on.
Handling complaints
Concerns and questions submitted by consumers are handled so that correct remedies for issues can be accomplished.
Notifications:
Passengers and drivers receive information about trips, special discounts, and promotions.
Earnings Management :
All transactions are logged and maintained to determine the total money made by the drivers daily.
Analytics and reports:
This function generates appropriate reports and does analysis to follow the drivers' daily activity. In addition, real-time data is retrieved for report generation.
How can Lilac Infotech Help You Launch a Taxi Application in Dubai?
Lilac, being one of the best Taxi app developers in UAE & Dubai, has launched a premium Taxi Dispatch Software to bring about a software revolution in the taxi booking sector at a low cost. Cabture is a Laravel-powered content management system that supports Multi Territory, features Google Places and Maps integration, as well as SOS and verification notifications. Lilac provides end-to-end next-generation IT services and technology to enterprises globally across industrial verticals.
Booking a cab for a journey is a challenging undertaking in today's fast-paced world; this has developed as a business opportunity for those who want to join in this type of sector. Our white label software shows your customers the closest available cabs. The trip fare is displayed so that you may choose your mode of transportation accordingly. Customers may also view a route map. In addition, we have a client, driver, and administrator application.
Cabture has numerous intriguing features such as an easy booking procedure, live tracking of trips, and extremely simple communication. Cabture is designed to fulfill the taxi industry's specialized demands.
How much does the development for taxi booking mobile app cost
If you're concerned about the expense of developing an app like Careem, we've got you covered!
Without a doubt!
The Careem clone app is everything you need to carve yourself a niche in Dubai's taxi booking market. This taxi clone app might be your opportunity to build traction rapidly and become the greatest taxi app in Dubai. App clones will use less time, energy, and resources. You know what we're talking about if you're an ambitious industrialist!
Conclusion
There is no doubt that the on-demand taxi booking market has a bright future, with several opportunities for expansion and significant income generation. Because of extensive distances and an increasing working population, there is a high need for online taxi booking services in the UAE. Thus, to meet a market need, it is advantageous to enter this industry and provide mobile app development services.
If you want to create an on-demand taxi booking app like Careem, you may contact Lilac Infotech, a reputable and renowned taxi app development company in India that takes the right approach while designing app solutions. The organization is well-known for producing high-quality products on time. There is a team of specialists and professionals available to suit the client's business needs.
---
---