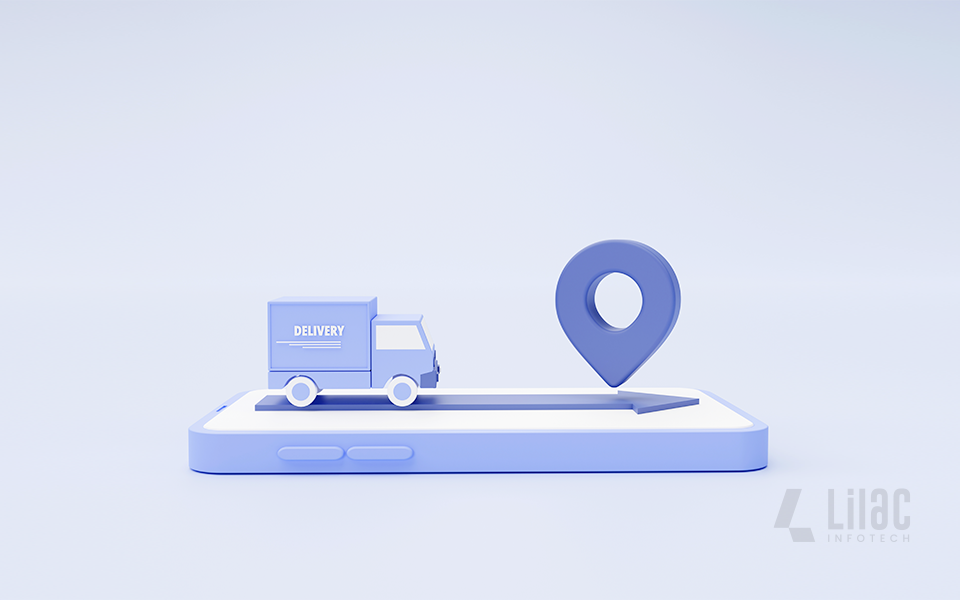 ---
Pickup and delivery have become essential components of the on-demand economy. So much so that this aspect of corporate success has become a profitable industry. Entrepreneurs saw the potential of this market and effectively capitalised on it.

This blog is for any entrepreneurs interested in launching an on-demand delivery app. Let's look at the three ways this firm operates.
Business Types: Pickup and Delivery
The pickup and delivery business may be divided into three groups based on who sends a service request and who the provider is.
1. Pickup and delivery by the person (P2P)
Consider a traditional courier service, then put it on a mobile app, and you have a P2P pickup and delivery service. A courier app exemplifies this model.
2. Pickup and delivery from a business to a person (B2P)
Consider purchasing a pizza from Domino's website/mobile app or a t-shirt from Busted Tees to understand B2P pickup and delivery. A requestor is a person, whereas the sender is a business.
3. Pickup and delivery from business to business (B2B)
When suppliers and customers are businesses, their deliveries are classified as B2B. B2B pickup and delivery occurs between two firms, hence the name.
Now that we've covered the many pickup and delivery business types, let's look at how this model works.
Pickup and Delivery Mobile App Features
The features of pickup and delivery management software vary based on who uses it. A mobile app can be viewed from three perspectives. Let us examine them, shall we?
Customer App for Pickup and Delivery
The pickup and delivery app's customer side must allow the customer(s) to place an order, schedule and monitor delivery, make payments, and post reviews and ratings.
App for Pickup and Delivery Agents
The agent app should inform the delivery agent about the pickup location, the delivery location, the optimal route, and the option to accept or reject a delivery request. An explanation must accompany the refusal.
Dashboard for Pickup and Delivery
The admin dashboard must notify the admin of any incoming orders, the related delivery agent, real-time tracking, and the ability to send messages to clients and delivery agents.
Simultaneously, the admin dashboard should have a report and analytics tool to help them understand how well their firm is doing. Reports and analytics are also vital.
Which Companies Should Invest in the Development of Pickup and Delivery Apps?
New trends and technology are altering businesses. Food delivery, grocery delivery, and other delivery firms have the most customers in the on-demand industry. Having a mobile presence for any business is the greatest approach to grow it. Here are some of the companies that should invest in the development of pickup and delivery apps.
What happens if a car runs out of petrol in the middle of the highway? These are some of the options that you may find helpful as a gasoline or gas delivery business owner. You may have an on-demand gasoline delivery app built for your company. Customers can purchase petrol anytime they need it, and a delivery employee will pick up the amenity from your shop.
Breweries and liquor stores
Alcohol delivery has become the new trend, with the business predicted to earn $1684 billion in sales by 2025, expanding at a pace of 2.0%. For the past several months, the demand for online alcohol or beer businesses has surged as they respond quickly to people's requests and deliver on time.
People who are pressed for time purchase food online or through a drive-thru. Restaurants and cafés, on the other hand, may or may not be able to accommodate a drive-through or enable contactless delivery. Pickup from the curb is an excellent method to save money. Restaurants are not obligated to have an accessible location or to use delivery executives to deliver orders.
Consumers do grocery shopping regularly. What's more, guess what? With the right plan, grocery merchants can make the most of curbside pickup. Grocery stores receive and pack orders in advance. All they have to do now is wait for the pickup service for the customers. Many grocery store chains could benefit from an on-demand grocery delivery app.
The use of flowers is not limited to any particular occasion. People can also order flowers or bouquets daily. Developing an on-demand flower delivery app will be profitable if you operate a flower store. People may collect via the app, you can prepare their order, and a delivery worker will arrive to pick up the flowers.
Conclusion
Now that you have all the necessary information, you are ready to start your pickup and delivery management app. All you have to do is contact the correct mobile app development firm and discuss your needs. The conversation will assist you in determining if you should go with a custom solution or a white-label app.
---
---