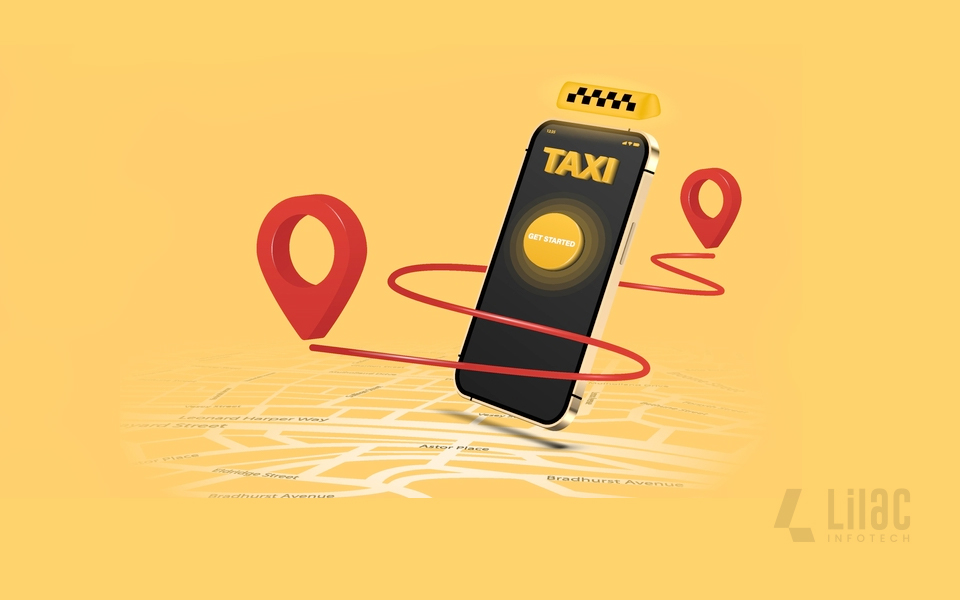 ---
The taxi industry has grown to be one of the most popular and fastest-growing industries on the planet. However, most of these entrepreneurs need help in running their cab services.

We've outlined some of the difficulties cab owners confront in this blog. And how the correct taxi dispatch softwaremight help you overcome them. Before we get into the problems, let's look at an overview of taxi dispatch software and some fascinating statistics about the taxi industry.
What exactly is taxi dispatch software?
Cab dispatch software is a platform that allows clients to order a taxi while also assisting business owners in simply managing business operations.
Taxi drivers encounter several challenges.
Keeping up with current trends
Most taxi companies need help adapting to technological breakthroughs and market changes. As a result, companies face a significant risk of misunderstandings, such as problems checking the driver's availability before confirming the trip or failing to provide the right directions to consumers. Such situations lead to negative user experiences.
Managing and tracking several bookings simultaneously is a difficult process that has become one of the company's biggest concerns.
Enhanced level of competition
Sustaining in this market has become more difficult due to a surge in the number of rivals offering similar services and targeting the same clientele. As a result, competing in the market took a lot of work.
We've observed several probable reasons for taxi businesses failing. Let us now look at the advantages that the taxi dispatch system has to offer to overcome these problems.
How might a taxi dispatch system help a successful start-up?
Here are some reasons why investing in a taxi dispatch system will benefit your firm:
Customers may book a cab within a minute using the taxi dispatch system. As a result, the hassle of waiting for a cab is eliminated. It immediately raises your visibility and draws more clients to your business.
Location monitoring in real time
Riders may follow the driver's exact position in real-time thanks to the taxi dispatch system. It allows the driver to see the passenger's location and take the quickest route possible. This improves client satisfaction by cutting down on time and fuel use.
Users may receive real-time updates on their bookings and follow the driver's actual location with the correct software solution. As a result, the user experience and customer satisfaction improve.
How do you pick the best taxi dispatch software?
Finding the best taxi dispatch software solution takes time and effort. Here are some things to think about before deciding on a software solution:
Consider the user's wants and expectations.
Feature-Rich
Software technology
Budget-friendly
How can you select the proper software solution to assist your company?
Scalable and easily configurable
Simplify company operations
Accessibility
Quickly reach the market
Are you curious about the best taxi booking software?
There are several taxi booking software options on the market. However, choosing the appropriate solution might help you achieve new heights in this competitive industry.
Cabture is the best taxi booking software that assists entrepreneurs in starting an online taxi service using the market's latest Flutter technology. It enables your clients to hire a cab with ease. It also has a sophisticated admin dashboard for managing all platform activity.
Cabture Turns 1
Lilac Cabture celebrates its first birthday!
That was lightning quick! We can't believe Cabture is just one year old; it feels like this life-saving, superb cab booking software has been around for a decade!
Thank you to our loyal consumers, business partners, and everyone who believed in our vision. Above all, thank you for your unwavering support as we become a part of your success story. What would we have accomplished if it hadn't been for your love, support, and patronage? It's been a busy year providing you with the best cab booking software. We've hit incredible milestones, and we couldn't have done it without your help.
We want to reassure you of our unwavering dedication to providing you with the finest service possible. We will always prioritize you. We seek to retain market leadership by enhancing our strengths and correcting our weaknesses. Every time you use Cabture cab booking software, we vow to prioritize your pleasure, safety, and convenience. We promise you a better experience every time you use our app. When your customers utilize your taxi website or taxi booking software designed by us, the greatest cutting-edge cab booking software available, they will be taken aback.
Cabture has unquestionably converted some taxi firms and enterprises into thriving businesses today by offering them new avenues and a larger spectrum of chances. We have assisted many people in saving time and avoiding problems while making cab reservations using the Cabture-powered taxi website or app. In addition, we have helped numerous taxi firms make money and grow their operations by offering them quick, efficient, user-friendly, and secure taxi booking software that works flawlessly across all platforms.
Conclusion
I hope this article has covered all the answers to the taxi industry's difficulties. As a result, avoid frequent errors and effectively operate your taxi companies with the correct software solution. Please consult our specialists for more information on developing the finest software solution.
Lilac Infotech has a proven expertise in Taxi booking app development and other app development services. Connect with us to know more.

---
---