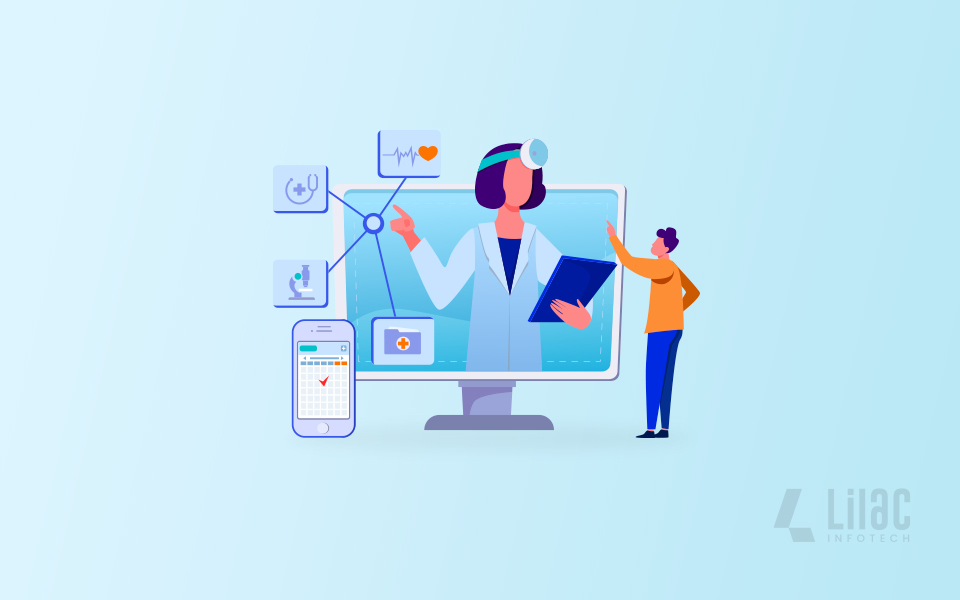 ---
It is usual practice to visit the hospital when we are not physically well. In India, most people prefer to go to small healthcare centres rather than big hospitals for quick treatments. The largest among them are clinics. People feel more comfortable at clinics than at hospitals. The low cost, ease of access, and more familiar doctors are the main factors behind this. In reality, many clinics in India need more staff to be equipped. It makes it difficult for them to manage a large number of patients. Poor care affects the healthcare system in several ways, including problems with data management, operations, and administration. Clinics need a cost-effective solution to address these various challenges.

Most problems that small healthcare service providers run into can be resolved with good clinic management software. It helps them improve their overall healthcare practice. They can use it to make the system more flexible and scalable. The clinic management software makes it stand out from the competition. It can guarantee consistency in the physical and digital delivery of healthcare practices.
Clinic management software can beat your competitors
A healthcare center always faces constant competition in its specific region of practice. It is more noticeable when trying to draw in new patients. A clinic must use innovative techniques to stand out from its competitors. These days, information about a clinic can be found through various sources. Search engines and various social media platforms greatly aided this. They have emerged as the top tools for evaluating the dependability and reach of a health practice center.
Professional clinic management software can manage a clinic's entire workflow. Better management is constantly pressuring people to leave positive online reviews. Moreover, they could attract new patients to your clinic. Patients in today's technologically advanced society prefer modern practice centres to traditional ones for their medical care. Long wait times and long lines are the clinic's biggest problems. All these issues are solved by using clinic management software, which also gives patients a high level of comfort. High patient satisfaction rates influence them to choose your clinic the next time they need medical care and to recommend it to others. In this way, your clinic can fare better than competitors if it has more potential customers.
Now consider how clinics that use clinic management software can wow their clients.
The main advantage of clinic management software is that it makes the workplace more productive. This tool is crucial for fostering a culture of speedy efficiency in your intake, billing, and scheduling processes. It helps the service providers operate at their highest level.
The clinic management software optimizes the overall administrative operations. It enables doctors to give their patients more of their attention. Burnout occurs in many clinics as a result of the administrative burden. Software for managing clinics is a good digital solution. It can solve the problems of overall burden and unfairness. With more attention paid to practice, the clinic's owners can offer patients better, less distracted care.
Clinic staff members must interact with a wide range of people. Additionally, they have to handle a lot of stakeholder and inter-departmental communications. The majority of these communications would be alerts, warnings, and reminders. Technology in clinic management software facilitates and expedites this communication. the
Faster billing and accounting
The clinic management software accelerates the billing process. A clinic generates bills for numerous services at numerous points of care delivery. The bills include registration, consultations, diagnostic tests, physiotherapy, and pharmacies. With the aid of clinic management software, billing and booking can be made accurately and quickly. Faster billing saves the patient time. Furthermore, it makes certain financial transactions more transparent and error-free.
The clinic management software creates a custom workflow. It arranges every action. Automated processes and digital tools encourage careful record-keeping. That gives people a good feeling and encourages them to return the following time.
At a clinic, the main problem for patients is the lengthy wait time. The typical booking process was unable to address this issue. The software made the doctor-booking process simple and convenient. Patients can easily and uniquely communicate with doctors or staff. It makes canceling and rescheduling appointments easier.
Now more than ever, everyone values their time. Through chain management, clinic management software boosts the effectiveness of medical facilities. This is supported by the cross-functional applications installed in the software. This reduces rushing and frees up space in congested clinics. Patients' visits to the doctor will develop into an experience.
Clinics can keep track of patients' medical histories and lab results for later use. HIPPA-compliant software applications securely store patient data. Cloud computing technology can store large-scale electronic health records easily and without errors. Complete digitalization supports data storage that is safe and secure. Patients in a clinic with effective management software don't have to worry about their sensitive medical information being lost or mishandled.
Conclusion
Clinic management software is made to integrate all aspects of a clinic's operations seamlessly. It consists of accounting, scheduling doctor appointments, delivering medicines, managing laboratories, and other tasks. It is one of the main benefits of digitization. The adoption of such technologies enables clinics to provide timely telemedicine services quickly. Continuity in patient care delivery is also ensured by it.
Most importantly, a clinic management system is very affordable. It can be obtained using cutting-edge business models like subscriptions and pay-per-use models. The system makes the entire process eco-friendly and clean. Clinics can cut costs by maximizing resource usage and reducing waste. Clinic management software consistently draws in new customers by significantly enhancing operations, revenue, and healthcare delivery.
---
---