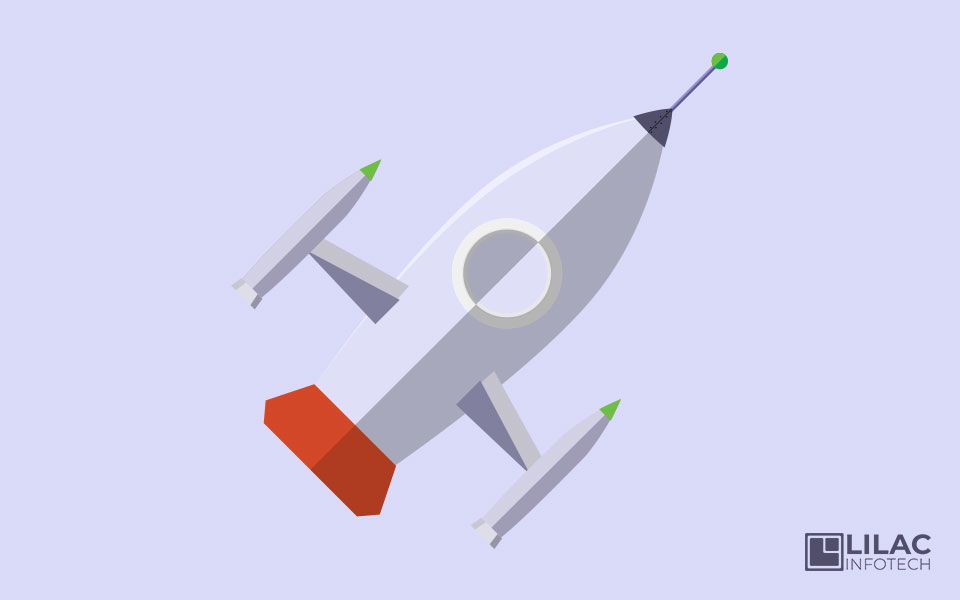 ---
Digital capabilities are becoming faster every day. With more to engage with, it's no wonder marketers are settling for a site that's just OK. They might not have the means to conduct effective testing and make an impact, informed changes. But finding these solutions can be tough with the limited attention span that comes with this increase in technology. Delivering a good user experience that will keep users hooked requires a new approach.
UX design is the process of enhancing user satisfaction by improving the usability, efficiency, and accessibility of a website. Also, the conversion rate is directly proportional to the UX design of the website. Hence, the main emphasis of businesses is to hire the best UX designer. But, a good UX design includes much more than an intuitive user flow and an eye-popping layout. A great User Experience will instantly elevate the browsing experience of the users. This, in turn, will lead to more traffic and an increase in conversions. Improving your User Experience will convert visitors into leads, buyers, and brand advocates.
Tips to improve the user experience for your digital journey

One of the usability factors my team evaluates is the "thumb zone". Several tools on the market show where a thumb can reach on your mobile site. Sometimes your calls to action or engagement points are out of reach of a user's thumb when holding a phone. If your call to action is in the top right corner, for example, that's not an easy-to-reach area. Users notice if your site is attuned to these details. These little details can have a big effect on UX—which affects conversion rates. Site speed, for example, can make or break a digital experience. How fast is your page loading? How quickly can users navigate between pages? When they click something, does a new tab load ASAP? Are you using a single-page application? How are you maintaining a fluid process for users? My team uses the phrase "slower equals lower" to remind us that slower speeds lower our conversion rates.
Optimize Your Content and Organization
Another component of usability is the ease of navigation. The easier it is for users to rapidly master your site, the likelier they are to convert. If a B2B user, for example, is in a research phase and he lands on your site, he should be able to find key information about your organization on your homepage. He shouldn't have to dig through your site to learn what your company's mission is. If you're not presenting content in the order in which a user would naturally absorb that information, it can throw them off. Present your site visitors with enriched UX designs and clear call-to-action.
Identify what's working with Your Users
Examine what your users like and which aspects of your site are unappealing. A variety of tools on the market can be used to leverage heat maps, user polling, and user videos to show you how users are engaging with your site
Incorporate Videos and authentic Images
For most people, it takes more time and effort to read than it does to listen to or watch something. People are busy, and as discussed earlier, have short attention spans. Take advantage of users who want to engage with sites while on the go. Give them something short and sweet to watch instead of making them have to scroll and read during their morning commutes. In fact, according to Wyzowl, 79% of consumers prefer videos with product information to plain text.
While searching, users generally expect to land on the exact specific page they were searching for. In case they land an error, a 404 error in most cases, they will navigate to another site in their search for faster service. Well, 404 errors have the capability to drive users away from your web page. But, I understand, 404 errors are not completely unavoidable. So, how do you tackle the problem?
The first step is to find out which searches the 404 errors are displayed and then fix them as soon as possible. Rather than allowing your site to navigate to the standard '404 error: page cannot be displayed' page, personalize the error messages so that users find them friendly and appealing. Use relevant, entertaining, and pleasing images on the error page to reduce the annoyance caused to the user. Make it clear to the users that you will provide a comfortable and smooth browsing experience. To achieve that, customize the error text and add a personal touch to it. While it is not possible to completely eliminate the error messages, fixing these no found errors will bring you one step closer towards designing a good UX.
---
---