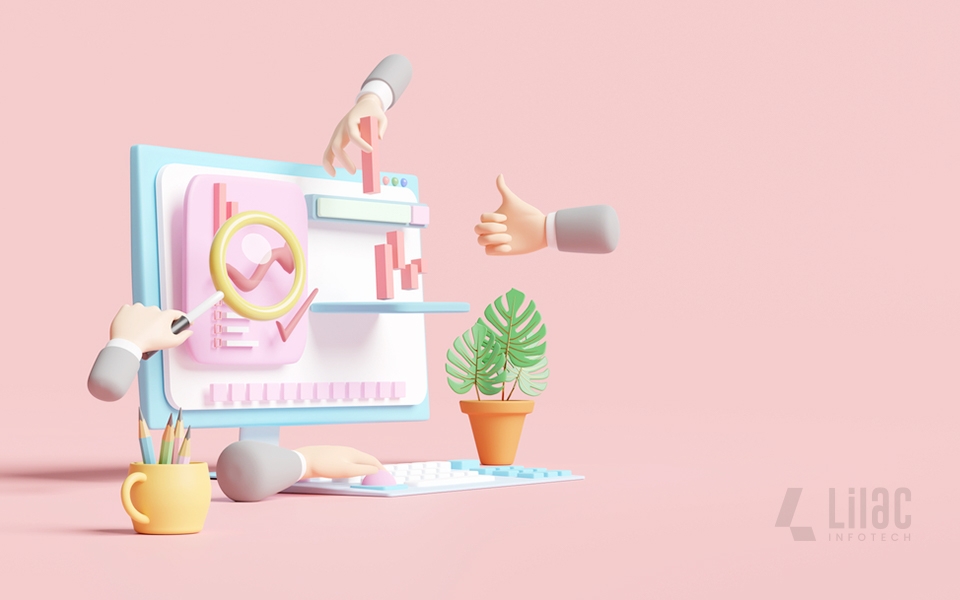 ---
Websites are an important business resource. Although the technology used to make websites has evolved considerably over the years and will continue to do so in the future, the relevance of websites for businesses today is great.
To keep ahead of your opponents, you must adapt rapidly and make use of any opportunity accessible to you. In this post, we will look at 10 reasons why every firm needs a website. By the conclusion, you'll have a strong knowledge of how a website may assist your organization, regardless of industry.
Are websites still useful in this day and age of social media?
While social media is excellent for creating buzz and commotion around your company, a website is still the best way to establish and create trust with potential clients.
You have total control over your content and may showcase your brand in any way you choose with a website. Unlike social media, where you are at the whim of algorithms and the site, which ultimately owns anything you contribute. Websites are still incredibly relevant—and will become much more so in the future!
Let's now jump on to why your business needs a professional website.
Your website promotes your company
A website works around the clock to ensure that your company is noticed by as many people as possible. When the website levels the playing field, you may begin growing your business and products across other nations to increase sales and customers.
Long after it has been published, the content you create will continue to rank on Google search results and generate leads and sales for your business! As these search results are not restricted by your physical closeness to your visitors, you may grow your business to any country you can service.
Getting a website lends credibility to your company
Customers are inundated with options. With a few clicks, people can locate whatever they need. As a result, when people are seeking a product or service, they will most likely use the internet to locate the finest alternative.
You just have a few seconds to make a strong first impression when people visit your website. That is why it is critical to have a professional-looking, reliable, and trustworthy website. A well-designed website with high-quality content aids in the development of trust and credibility with your target audience. After you've established credibility, there will be more brand recall for your products and services, allowing you to get better outcomes from your marketing efforts.
Data may be tracked, and results can be measured
Another advantage of having a website is the ability to track data and assess performance. Analytics software such as Google Analytics may be used to monitor website traffic, determine which pages are the most popular, determine where visitors are coming from, and much more.
This will provide crucial insights into what is working and what needs to be improved. With this information, you can fine-tune your marketing efforts and increase your outcomes over time.
Once you've properly configured GA, you may even create funnels to determine which pages are the most effective and which need to be improved. The more you investigate, the more insights you will discover. With Google's new natural language reporting, you can just type a question in natural language and receive an analytics report!
Websites are among the least expensive marketing strategies available to small companies. They're quite inexpensive to put up and maintain, and with the correct marketing methods in place, they may create a lot of leads and revenue.
If you want to assure the success of your website, you must have two things in place: excellent SEO and amazing content. Before you start writing, do some research on what your rivals have done.
SEO is a technological field. You'll need a few plugins to get the basics of SEO right, and then you may expand from there.
Enables you to promote your goods and services
You may use a website to showcase your products and services in a visually appealing and user-friendly manner. If you have satisfied clients, request that they write a review or testimonial for you to display on your website.
Utilize a website to foster customer relationships
The ability to effortlessly connect with your consumers is one of the most significant advantages of having a website. You may utilise your website to give customer assistance, live chat, and even interact with clients on a personal level by writing about yourself, your company, and the narrative behind its creation.
You have complete control over your material and how it is presented
You have total control over the information and how it is presented when you establish a website. This means you may customize your website to reflect your brand's identity and guarantee that all of your marketing messages are consistent. A website also allows you to simply make modifications and update your material as needed. You must fulfill their standards before any of your material is made available on their sites. A website is a way to go if you want total control over your internet presence.
When a buyer views your website or a product page, they will have several queries. Is the product genuine? Is there a money-back guarantee on the product? Do you get help once you buy something? Addressing these questions as soon as possible in the customer journey will help you remove barriers to a sale.
A potent social media marketing tactic
Websites are necessary for social media marketing because they allow businesses to engage with their target audience and distribute relevant content. They enable you to develop relationships, raise brand recognition, and market your products or services in a timely and personal manner. Websites also make it simple to track your outcomes, allowing you to improve your efforts and assess your performance. In general, a website is required for every social media marketing effort.
Assist in the generation of leads and sales
Developing visually appealing websites with content is only one aspect. You must guide your visitors as easily as possible to your sales page. This is referred to as journey design or flow design. Client flow design is an effective method of generating leads and revenue with little maintenance.
Bring Your Business Online
Get ready to elevate your online presence with our expert website development services!
Conclusion
A website is similar to a digital business card, but it can be much more. It is a method of demonstrating to prospective clients who you are, what you do, and why they should select you over your rivals. While there are several reasons why businesses want websites in 2023, the ten described above are among the most crucial.
Having an online presence is critical for keeping competitive and finding new clients, whether you are a little business or a major multinational. Thus, to keep ahead of the competition, make sure you have a website up and operating immediately!
---
---