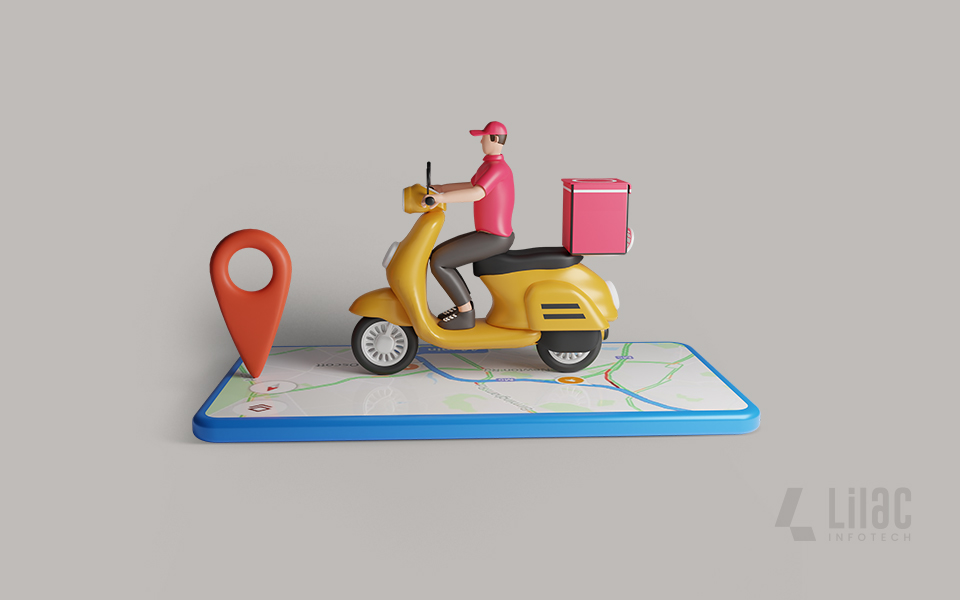 ---
Online meal delivery applications are a popular trend these days, as many people prefer to order food from the convenience of their own homes. In Canada, food delivery has evolved from dialing a number to ordering online to launching an app on your phone. While players have come and gone throughout the years, the business has mainly consolidated, with only a few major firms remaining.
GRAPH REPRESENTATION

In 2020, revenue in the Online Food Delivery category is expected to be $9,207 million.
Revenue is predicted to rise at a 9.5% annual rate (CAGR 2020-2024), resulting in a market volume of US$13,233 million by 2024.
Restaurant-to-Consumer Delivery is the market's largest category, with a market volume of $4,934 million in 2020.
In terms of worldwide revenue, China generates the most (US$45,909 million in 2020).


The Eco-system operates in three stages:

Step 1: Customers use the smartphone app to order meals from the business.

Step 2: The restaurant makes the dish and gives it along to the delivery partner (delivery agent).
Step 3: The food is delivered to the customer at the specified address by the delivery person.
The Business Model - How Does the Food Delivery App Make Money?
There are several methods to monetize your on-demand food delivery smartphone application.
Among the most frequent monetization tactics are:
Many restaurants do not provide home delivery services. As a result, if you provide them with an on-
demand delivery app with food delivery staff, the restaurant will almost certainly pay you for delivery
fees. With this business arrangement, the Deliveroo app generated a profit of $164 million last year.
When demand exceeds supply, Uber Eats imposes a surcharge. The app restricts the menu selections and adds a fee (peak pricing) when the client places the order in this procedure. In this sort of revenue model, the demand rate may be smaller, but the per-delivery amount may increase significantly.
The proprietor of the meal delivery app might charge a commission for each order placed through the service. Companies choose this revenue model for producing income. This technique not only increases income but also fosters a long-term partnership between the meal delivery software firm and the restaurant.
Advertisements are the simplest and most reliable approach to generating massive cash. You can display a few restaurants in the highlighted area, or you can play a brief video clip for them on the app's home page, and you may charge the restaurant a fee for all of this. You may also make money by displaying Google Adsense on your meal delivery app.
The Following Are the Obstacles to Entering the Online Food-Delivery Market:

There is tremendous rivalry out there; anyone trying to create an online meal delivery app will face a lot of competition because there are many firms that are leaders in their area. In this case, you must supply something that other participants in this sector do not. You must provide something unique in terms of both the app's UI/UX and its functionalities. You'll need to find fresh ways to entice eateries that have already collaborated with other meal delivery apps on the market. You may also create a restaurant mobile app. You'll also need to come up with better and more competitive deals and discounts to entice customers.

Finding the Best Restaurants to Work With
This may appear to be a barrier at first. To avoid this, concentrate on low-level eateries in severe need of advertising. At first, you should concentrate on growing the number of restaurants rather than focusing on those that are popular among millennials.
Consistent UI/UX Across All Panels
The four panels of the meal delivery app are all unique and tailored to the needs of their consumers. This is when your professional mobile app development service comes in handy. To ensure consistency across all app displays, the app development business will need to combine design and movement. Finding the correct mobile app development business that provides food-delivery app development services will turn your concept into the benefits of mobile applications over websites.
Features of an On-Demand Food Delivery App
To create an exceptional app for your food business, you must first understand the basic aspects of an On-demand food ordering app. You may now arrange your meal delivery online for the same day or every month for your convenience, allowing consumers to plan and book their meals ahead of time.

The following are the most important features:
Panel for Customers:
Management of Social Media Login Promotions
Reviews & Ratings for Secure Payment
Notification through Push
Monitor Delivery
Favorite Dishes
Orders on Schedule
Panel for Delivery Boys:
Order Management
Check for Real-Time Tracking of Order History and Delivery Specifics
Payment Information In-App Notifications
Customer Detail Management in the Admin Panel:
Customers/Restaurants Management Message Advertising Management Notification Alerts to Users
Management of Payments and Reviews
Manage a Restaurant Menu using the Restaurant Panel:

Control Opening Days and Timings
Manage Offers Manage Customer Order Status
Customers should be contacted.
Several Payment Gateways
Connectivity in Social Networks
The Following Technology Stack Can Be Used To Create Your Food Delivery App:
-Login to Facebook SDK: For Registration

-AWS and Azure: In the case of Cloud
-For Restaurant Listing Core Location Framework, use the GrubHub API or the FourSquare API
-Google Places API: Finding the User's Location
-APIs for Square, Braintree, Stripe, PayPal, and eWallets: In exchange for payment
-Amazon Cloud Storage is used for storage.
-Google Analytics: For Analytical Purposes
-Google Maps and MapKit: Finding Directions
What is the necessary Team Structure?
The app's first impression is mostly determined by its slick and clear user interface. Hiring an experienced development team is a need, not an option.
The app development team must have the following skills:

A seasoned Project Manager
A knowledgeable UX/UI Developer
Years of experience as Android/IOS developers
Backend Developers that are highly qualified and talented in building the app's backbone.
QA Teams to test and repair problems in the app
Finally, there is a delivery manager
Some of the Most Popular Best Food Delivery Apps in Canada
Just-Eat:

This British firm, which has been operating for a long, provides a large range of sites to order or pick up from. In most situations, there is a minimum order amount and a sliding delivery price beginning at roughly $3.
Uber EATS:

This app is likely the most costly choice, with higher prices for some locations during peak hours and a $4.99 delivery fee on all purchases. But it's also the simplest, needing simply the push of a button before your meal comes to your door.
Foodora:

This German corporation has collected a large number of restaurants after acquiring Hurrier and other smaller delivery services. The website and app provide a good overview of the many cuisine selections and include a $4.50 delivery cost.
DoorDash:

DoorDash is all about the specifics, allowing you to personalize your order down to the smallest detail. With a fixed delivery price of $4.99, you may order for groups, pre-order, or if you're feeling adventurous, test a variety of eateries for free on your first order.
Skip the Dishes:

This Winnipeg-based start-up accepts smaller orders, allowing you to check out different cuisine alternatives in your neighborhood. Delivery fees start at $2.45 and can be waived if the order is large enough.
Chanmao:

This Richmond Hill-based firm specializes in Chinese food delivery, and there are several eateries here that aren't represented by the other players.
Looking to Develop a Food Delivery App for Your Business?
Digitalize your idea with our top-notch food delivery app developers.!
Conclusion
As a result, before designing a food delivery app, you must conduct extensive research on the market and domain. Such in-depth information can assist you in developing a successful on-demand food delivery software that will propel your company to the top of the success ladder. So you'll need a dependable development team for your food delivery software.Lilac sends its finest personnel to the ground to design any type of delivery application or mobile application concept for your business, and we are here to make your ideas a reality.
---
---