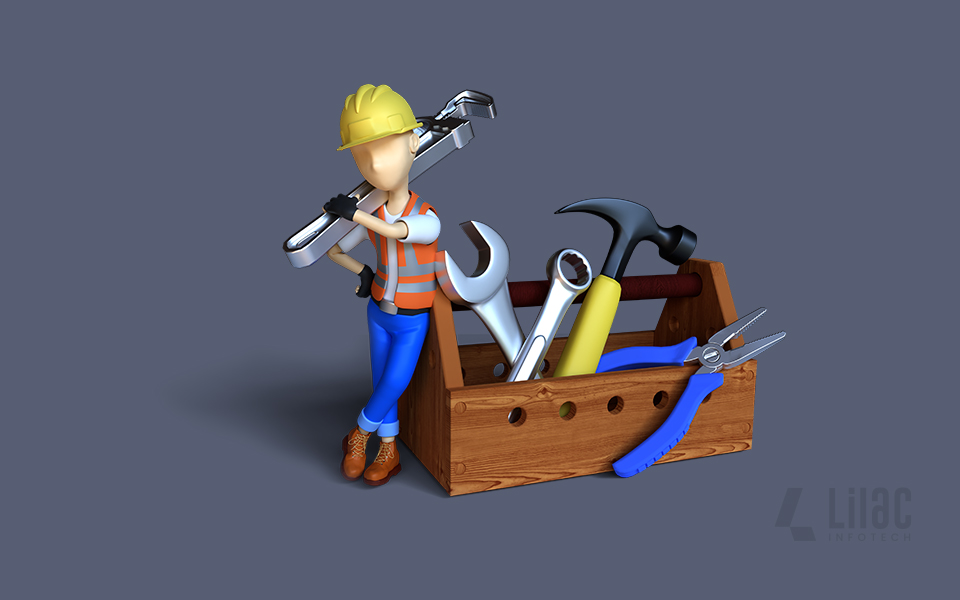 ---
Luckily, the rise of on-demand home service apps has completely changed how we manage our homes. With only a few touches on our smartphones, these apps smoothly connect us with reputable specialists, from plumbers and cleaners to handymen and personal trainers.
We've compiled a list of the top 10 On-demand home service applications that are changing the way we handle household tasks and activities out of the many options available. These apps, which range from well-known industry leaders to up-and-coming newbies, have earned their reputations by providing dependable service, flawless user experiences, and a variety of useful features.
Come along with us as we examine the creative solutions provided by these cutting-edge apps and learn how they are altering the way we think about Home Service Apps.
1. TaskRabbit:
One of the on-demand home service apps that might assist you in carrying out your duties is TaskRabbit. Furthermore, once you enter your home, doing your homework immediately becomes utterly incompatible. At this point, this application is added to your friendly list. You can approve and maintain the list of professionals you can find using this app. On the other hand, this is usable because it has a good value proposition that combines dependability and flexibility. TaskRabbit has been in business for a while. But with this software, you may make decisions at your leisure, and with the right service,
Features:
Users may easily hire assistance for a variety of activities with the help of TaskRabbit, which offers a variety of services for home repairs, cleaning, moving, gardening, and more.
Local Professional Network: TaskRabbit connects users with local professionals in their area. This ensures that users can find service providers who are nearby and readily available to complete the task at hand. Hiring local professionals often results in quicker responses and more flexible scheduling options.
Easy booking, payment, and task posting are all possible using TaskRabbit's user-friendly interface. Users can browse profiles, choose specialists, and enjoy hassle-free financial transactions.
2. Thumbtack
Thumbtack is another home service software that allows users to get connected to thousands of skilled professionals who can handle handyman services such as cleaning, deliveries, and much more. This handyman app allows laborers and skilled professionals to be hired by the user and perform the tasks allotted to them.
Features
The task Posting and Bidding System is a feature found in Thumbtack that connects service providers with potential clients.
They can use this tool to talk about the intricacies of the work, exchange information, ask questions, and address any concerns. It replaces the need for external message systems by offering a practical and immediate channel for communication.
Users can bundle related tasks into task lists or categories to make it simpler to organize and monitor their progress.
3. Urban Company (UrbanClap)
For a variety of home services, UrbanClap is a top online platform that connects customers with service providers. It provides access to a variety of specialists in your area and has an intuitive user interface, delivering quick and trustworthy answers for your daily needs. UrbanClap is a one-stop shop for reputable experts that can visit your area and offer their expertise, including electricians, plumbers, and yoga teachers. It streamlines the process of locating and employing service providers by ensuring skilled and experienced workers through a thorough screening process. UrbanClap makes finding home services easier and is still a popular platform with users all around the world.
Features

It is simple to locate and hire a trustworthy contractor. You may get the service delivered to your door thanks to UrbanClap.
You can download the software for free without paying anything. Both the Android and iOS app stores provide this app in its entirety.
You can find all the relevant experts and services there. It benefits you to complete the assignment as quickly as possible.
4. Housejoy
HouseJoy is a home maintenance service provider that places a high priority on streamlining daily life through its extensive menu of house-specific services. HouseJoy has you covered, whether you work in construction, remodeling, interior design, painting, or cleaning. HouseJoy stands out for its dedication to client pleasure, which is supported by insurance coverage for further security. HouseJoy differentiates itself from its rivals by delivering a wide range of home services in addition to its conventional offers.
Features
Cleaning, plumbing, electricity, pest control, painting, carpentry, appliance repair, beauty services, fitness instruction, house relocating, and other services are available through HouseJoy for home care and repair needs.
HouseJoy provides insurance coverage to customers, giving them added protection and peace of mind during service delivery. This ensures that customers are safeguarded against any potential damages or mishaps that may occur during the service.
HouseJoy often provides discounts and offers on its services, allowing customers to save money while availing themselves of professional home services.
5. Zimmber
The way people manage their everyday tasks has changed thanks to the revolutionary home service booking software Zimmber. Zimmber provides a practical and comprehensive solution for a variety of home needs with a wide range of services including house cleaning, electrical work, plumbing, AC repair and maintenance, carpentry, laundry, on-demand drivers, salon services at home, pest control, car spa, house painting, and PC & laptop repair. The app also offers comprehensive home refresh packages, ensuring that users have easy access to all the services needed to maintain their houses in top condition.
Features
The app's user-friendly layout guarantees a flawless experience, and open lines of communication enable direct contact with service providers for questions and information.
The app ensures quality by conducting thorough background checks and skill assessments for service professionals. This maintains a high standard of service and instills confidence in users. Feedback and ratings provided by users help Zimmber continuously improve service quality.
Zimmber provides all-inclusive home maintenance and improvement packages that include everything you need. Users can select customized packages, eliminating the need to coordinate numerous service providers and guaranteeing all-encompassing home care.
6. Family Handyman
Family Handyman is an app known for providing professional ideas that help users save time and money. It offers a wide range of services such as pest control, carpentry, cleaning, painting, woodworking, and more. In addition to these services, the app also provides valuable home improvement tips, ensuring that users have access to expert advice and ideas.
Features
Family Handyman provides a variety of designs, before-and-after project galleries, and innovative home repair ideas. Users can research topics, gather ideas, and decide on their projects with confidence, empowering homeowners.
Family Handyman provides helpful advice and methods to improve the effectiveness, security, and general caliber of home improvement projects. Users can find out time-saving techniques, get advice on materials and equipment, learn best practices, and get professional insider information.
The tutorial programs are the one aspect of this software that sets it apart from the competition. You can take advantage of the referral programs, which are only intended for high-quality items and customer service.
7. Mr.Right
Mr.Right provides a flexible platform with over 300 services for the home. The app caters to a wide range of needs, including house cleaning, TV repair, fridge repair, plumbing, computer repair, packing and moving, home security, and more. Using the app's search feature, users can quickly look up experts in their region, and a list of vetted service providers will be shown to them. Users of Mr.Right have access to a variety of high-caliber professions, increasing their career prospects.
Features
Mr.Right offers over 300 home-related services in its extensive service catalog. For jobs including house cleaning, TV repair, fridge repair, plumbing, computer repair, packing and moving, home security, and more, users may discover pros. Users can locate the best experts for their unique needs thanks to the variety of services offered.
Service providers have access to their allocated tasks, task management, job tracking, and job status updates. Users may easily set up appointments, reschedule or cancel projects, and get notifications when a task is updated or finished.
Users can find service providers using Mr.Right's user-friendly search option based on their area and service needs. Finding and hiring the best specialists is made easier by this feature.
8. CereHome
The Cerehome Home Service App is a useful DIY tool created to fulfill the demands of homeowners and DIY enthusiasts. Users can learn insights and advice for a variety of domestic jobs, such as pest control and woodworking, from its enormous library of expert secrets, ideas, and suggestions. This software is especially helpful for those who live alone and don't have access to help because it gives them the information and tools they need to do tasks on their own.
Features
By offering distinctive and specialized services that are not frequently provided by other home service software, Cerehome Home Service App may set itself apart from the competition. This could involve specialized services, ground-breaking technologies, or privileged alliances that provide users with access to a certain spectrum of home-related chores.
The app may use advanced technology like artificial intelligence, machine learning, or augmented reality. This might include functions like automatic scheduling, intelligent job matching, or virtual consultations, all of which would increase user convenience and efficiency.
The app may offer seamless interaction with smart home devices that would let consumers manage and control their home services using voice commands or mobile app interfaces. With this integration, home management may be simplified and made more convenient than before.
9. Handyman
Handyman app access to excellent professional services which ensures effective solutions for many home-related issues. Their reputable services include interior design, home construction, home relocation, counseling, and more. Users may erase worries about time, money, and home-related difficulties with only a few taps on the app, making use of a practical and dependable platform.
Features
The applications offer customized service plans to cater to unique needs, allowing users to choose single services or build full packages. By removing the requirement to coordinate several service providers, this feature offers simplicity and flexibility.
The Handyman app features a ratings and reviews system, allowing customers to provide feedback and evaluations for service providers.
The app provides extra resources for the home, such as advice, guidelines, and articles. These tools help users with do-it-yourself projects, offer suggestions for home improvements, and provide useful knowledge on maintaining and caring for homes.
10. BrightNest
BrightNest is a fantastic piece of home service software that subtly and efficiently streamlines many household requirements. Users may rely on BrightNest to help them with cleaning, decorating, and fixing jobs because they have access to a wide library of advice and information. The software lightens the load of these duties while assisting in shaping the appearance of your home. Users may easily explore and find useful information for their housing-related needs thanks to Brightnest's user-friendly interface, which improves the browsing experience.
Features
Users can set reminders for regular maintenance tasks, track their progress, and receive notifications, helping them stay on top of their household responsibilities.
For a customized experience that fits the user's home and lifestyle, the app provides personalized suggestions for cleaning schedules, project ideas, and more.
To assist users in keeping their homes neat, BrightNest may offer a variety of cleaning and organization advice. These hints may cover a range of topics, including organizing tricks, decluttering tactics, and cleaning methods relevant to each room.
Making Plans to Develop a Home Service App for Your Business
Lilac Infotech must be your first choice if you're planning to expand your business and want to attract several consumers to your services. You will have the same services, but with the distinctiveness of owning an app. Based on the specifications you specify for your business, our team will create an app just for you with the key elements that work best. Lilac launched a New Home Service App called Homier.
Why Should You Invest in Homier?
One can get several Field service software on the market, but if you are looking for a customized solution, i.e., customer-centric, top-quality home services for every kind of business that you can imagine in your mind, Lilac Homier is there to serve you, hear your needs 24*7. It has an alluring dashboard as well as multiple payment modes and gives you the most advanced reports with a full-fledged overview of your business. Building a Home service app takes time, money, and many stakeholders. Many individuals believe that designing and developing on-demand home service apps is difficult. With our affordable solution, Homier, Lilac will assist you in developing the best app for home services. Our team will get you the customized app with the core features that fit best as per the requirements set by you for your business. All-in-one solution at a reasonable price!
Want to Build a Home Service Software?
We are ready to build an innovative on-demand home service app for your business!
Contact us if you have an excellent idea to start your own home services app!
---
---