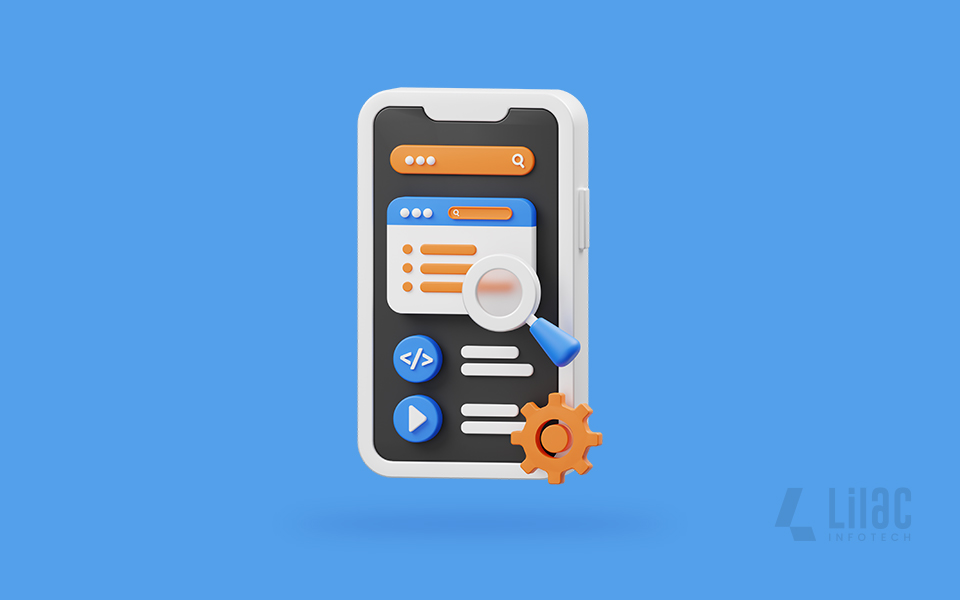 ---
A fantastic app concept is NOT enough to make an app successful. You must be quicker on the market to disrupt it with your supplied services or products, as millions of applications are already available in app stores. As a result, it is critical that you know when you will be able to construct an app and put it on the market. But how long does it take to create an application?
If you're wondering the same thing, here's a fast response.
We have chosen this guide based on our expertise in producing over 4400 mobile applications as one of the pioneers in providing the best mobile app development services in the United States.
So, let's get this party started.
We've already spoken about the app development timeline being dependent on the app's complexity. Now, we'll check the development timelines for the various app categories. Based on their features, we compared the timeframes for each app category.
How Long Does It Take to Create a Type-Based App?
The table below depicts the app development timeline, which is dependent on the app's complexity.
What Factors Influence App Development Timelines?
Factors influencing the app development timeframe
The idea's intricacy
The number of mobile app displays
Functionality and features
Front and back ends
Your App Development Demands
Defining the Goal of App Development
Providing a list of key functionality
Integration of APIs
UX/UI Design
Mobile app wireframe
Prototype of an app
Using the correct navigation flow
How Much Time Does It take to create an iOS App?
However, in terms of timeframe, expenses, and effort, producing iOS apps is significantly easier than developing Android apps. Swift is said to be Apple's native programming language. As a result, coding iOS applications is more convenient and takes less time.
Android developers, on the other hand, utilize Java or Kotlin to create Android apps, which is a somewhat more complicated procedure. As a result, Swift requires less coding effort, allowing you to design and launch iOS apps more rapidly than Android apps.
Please keep in mind that the timing for future app development phases will be nearly identical for Android and iOS. Only the coding step determines the timing for the two app development styles. If you want to construct an app rapidly, you should be aware that various elements influence the app development timeframe. Understanding these characteristics will allow you to save time and, eventually, money on app development. So, let's talk about them.
How Much Time Does It Take to Create an Android App?
Because each app is unique, predicting a specific range to anticipate the app's development period is tough. This schedule estimate is based on several criteria, including the app's complexity, features being included, UX/UI design, and the use of third-party services.
Please keep in mind that for complicated Android apps or when you want to construct two independent native apps, an Android app, and an iOS app, instead of cross-platform app development, the duration may extend beyond 9 months.
After examining the development timeframe for an Android app, let's look at how much time you'll need to devote to creating an iOS app.
Let's see how long it takes to create an app, depending on the app's development phases. The timeline for developing a mobile app spans from 3 to 8 months.
The section includes a breakdown of the steps as well as a projected timetable.
What is required to develop an app?
When determining the app development timeframe, you must take into account numerous aspects that influence the delivery duration. Based on our expertise, we have identified four distinct yet critical aspects to consider when estimating the timing of app development.
The App's complexity
It is one of the most important aspects influencing not only the cost of app development but also the timetable. Certain aspects of the mobile app development process, such as the number of features, functionality, and app screens, influence the app's complexity and schedule.
So, for a basic app with fewer complications, you can build it in a few weeks. However, if you are capable of developing a complicated program that may take months to complete, A basic PDF Scanner app, for example, may take 4–6 weeks to create, but a SaaS-based software like Uber may take more than 4–6 months.
Your App Development Demands
Your criteria also influence the estimated time for app development. The features and functionality that you wish to include will affect how long it takes to design an app. Backend infrastructure, CMS selection, and third-party API integration are examples of functionalities.
The following are the features that most entrepreneurs choose to include in their applications.
Sign up with social media or email.
Messaging or chatting
Notifications
View in portrait or landscape mode
Integration of payment methods
Integration of Maps
User registration and more
Furthermore, you should be aware that adding too many features to the app will almost certainly increase the app's development cost. As a result, you should know which features you want to include so that you can communicate them to the mobile app development team and save time and money.
Looking for a reliable Mobile app development company in India?
Hire skilled mobile app developers now!
User Interface/UX Design
You must focus on using a minimal UI design to ensure you save app development time. Otherwise, intricate designs will take longer to complete due to the appealing design aspects.
As UX/UI design requires extensive planning, tactics, and testing, having a comprehensive design will lengthen your development time. It also makes it harder for users to navigate the software effectively.
Now, let's talk about how you can create an app within the timeframe you've set. The next section will go over the suggestions.
How to Create an App in a Specific Timeframe
Here are some strategies you may use to shorten your app development timetable by speeding up the whole app development process.
Create a minimally viable product (MVP) with only essential features that take the least amount of time.
Choose a cross-platform app development technique to avoid having to create two different apps for the Android and iOS platforms.
Use an agile app development technique to divide the development process into many phases and to include regular feedback.
Choose to outsource your app development needs since professional outsourcing organizations are well-versed in delivering on-time app solutions.
Choose a ready-to-go solution (white label solution), such as clone applications such as an on-demand app such as Uber, an eCommerce app such as Amazon, and a dating app such as Tinder.
Choose automated testing to shorten the development lifecycle and save time.
Are you ready to create a mobile app for your company?
This tutorial will teach you the typical app development time for various app kinds, app complexity, app development stages, and app development platforms. You also understand what factors impact the app development timeline and how to shorten it. As a result, we may estimate that it takes 6 to 12 months on average to construct an app.
It would now be simple for you to create an app and deploy it within your predicted time frame. If you are having difficulty building your app or would like to discuss your app needs, please contact us. We will assess your needs, develop a customized approach, and recommend the best possible scenario within your budget.
---
---