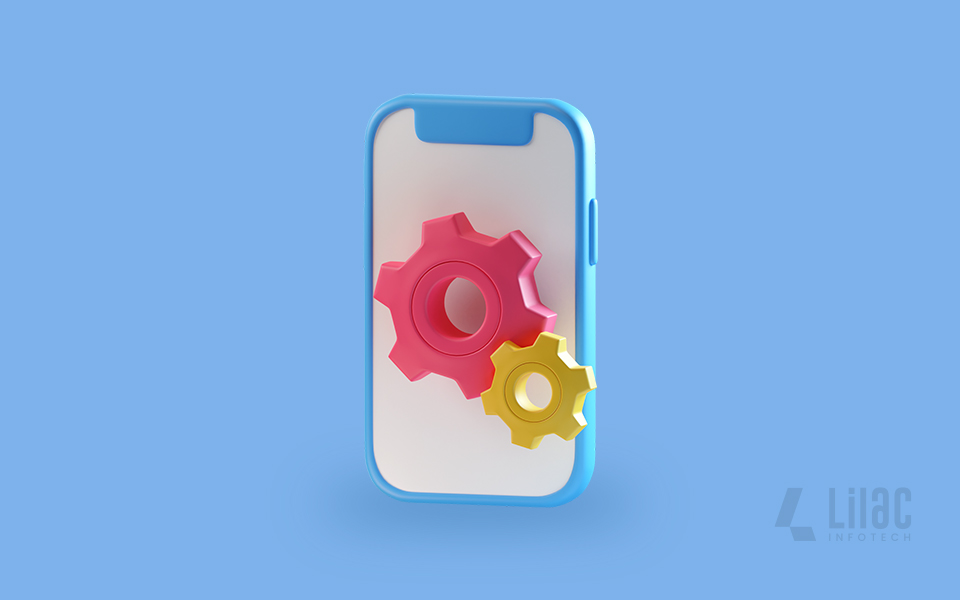 ---
How many apps are currently offered through the Play Store or App Store? It's crucial to remember that only some applications meet our daily demands. Depending on our specific interests and needs, an app may or may not be useful. We frequently remove apps for various reasons, even though these platforms provide responsive and adaptive services.
Even though we take care to include all of the user-pleasing components when developing a corporate mobile app, individuals continue to remove apps from their Mac or Android devices. Do you know the reason? We always work to make our app stand out for users in line with market trends and study our competitors and other apps. But do we ever think about why people remove our mobile apps? From a company and Mobile App Development perspective, our primary goal is to retain users within our ecosystem. To achieve this, we must consider the "Don'ts" – the things we should avoid doing – if we want users to engage with our mobile app for an extended period. There is undoubtedly a valid cause for users to remove applications.
Here are the Top Reasons Why Users are Uninstalling Mobile Apps
Performance Issues: Users are likelier to remove mobile apps that run slowly, frequently break, or use much power or data. Today's users expect their apps to be responsive and smooth, and when these demands are not satisfied, their patience diminishes, and they quickly remove the offending app from their devices. Therefore, ensuring optimal performance and resource management is of the utmost importance for app developers looking to maintain effectively and engage their user base.
Lack of Updates: Apps that develop without periodic updates risk being rendered outdated since they may be unable to adapt to newer operating systems and may include security flaws. Users frequently decide to remove an app when they believe it is not getting timely care and maintenance out of concern for the security of their device and a desire to take advantage of features and advancements provided by more recent alternatives. App developers must do regular upgrades and maintenance to maintain their user base and keep their apps relevant in a rapidly changing mobile landscape.
Poor User Interface (UI)/User Experience (UX): Users are typically irritated by apps with confusing or impenetrable user interfaces and busy web designs, which leads them to remove the app. The confusion brought on by a complicated or unorganized structure can prevent users from using the app effectively and locating what they need. An intuitive and user-friendly interface is essential in the cutthroat world of Mobile and Web Design to keep people interested and prevent them from looking for more obvious alternatives.
Better Alternatives: Users frequently remove the current app in favor of the new competitor when they find an alternative app that offers a better user experience or corresponds with their desired features. User loyalty can be weak in the highly competitive mobile application market, making it crucial for developers to innovate constantly, improve user experiences, and stay aware of changing user preferences to keep their user base and prevent generating more appealing alternatives.
Long Loading Time: Long loading times or slow responsiveness in mobile apps tend to irritate consumers, increasing the risk that they may delete the application. Users need more patience for delays in a time when efficiency and instant pleasure are priorities. App developers must emphasize minimizing loading times and responsiveness to ensure users can access the app's capabilities quickly and easily. Doing so will reduce user discomfort and increase retention rates.
Compatibility Issues: Users dissatisfied with an app may decide to uninstall it if it is incompatible with their device or operating system. Broad compatibility must be ensured to maintain a larger user base in a complex ecosystem of mobile devices and Software versions. Users anticipate that the apps they choose will run smoothly on their devices, and when they encounter compatibility problems, they are more likely to look for alternatives tailored to their particular requirements. Due to the wide range of mobile device settings, app developers must conduct thorough testing and flexibility to minimize the risk of uninstalls caused by compatibility difficulties.
Bugs and Glitches: Users may become discouraged and uninstall mobile apps if they frequently face numerous bugs or issues that interfere with their user experience once the problems are adequately fixed. When users consistently experience issues with their apps, such as crashes, thaws, or data loss, it damages their trust and patience. Users cherish a smooth and trouble-free connection with their apps. It is essential for preserving user pleasure, reducing churn, and cultivating a favorable view of the app's dependability and stability to address these concerns through rigorous bug patches and software updates.
Privacy: For top app development companies, security comes first and is prioritized over every other stage of development. An alarming study suggests that three out of every nine mobile apps are vulnerable to security risks, making security a crucial issue that must be carefully addressed. Online commerce, payment systems, and social networking apps are particularly vulnerable. Users' decisions to delete apps when they have security concerns are clear, highlighting the crucial role that strong security measures play in app development.
Looking for a Mobile App Development Partner?
Lilac Infotech is among India's Top app development companies, offering a one-stop solution for all your web and mobile app development needs. They specialize in customized mobile app solutions and assist clients worldwide.
Wrapping Up
Mobile apps have taken on a special place in our everyday lives in the dynamic world of 2023, making it easier than ever to attract new users to your app through persuasive marketing techniques. But keeping their focus and space on their smartphones is the real challenge. Your mobile application needs to be reliable, efficient, and user-friendly to have an impact. These characteristics are the pull that draws users to your app and keeps them using it, making it an essential part of their everyday life.
---
---