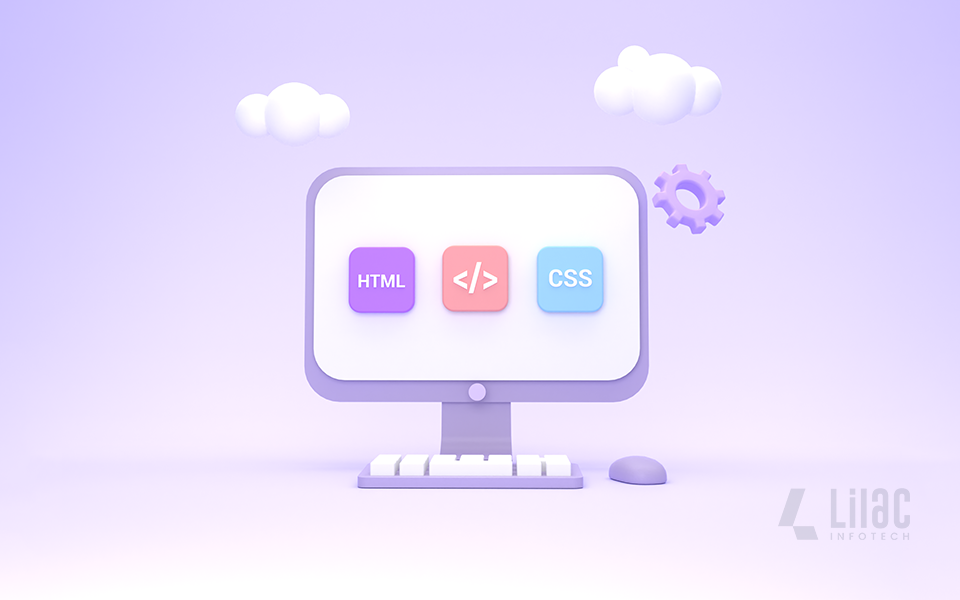 ---
Are you looking for a reputable website development company to build your website? Finding the correct option in this highly competitive internet market can take time and effort. It is critical since your website plays a critical role in fueling the growth of your traditional business.
The primary motive for creating a website is to extend and improve your existing business. When you begin searching for the Best Web Development Company, you will be faced with many options. However, making the appropriate decision is critical. Choosing the wrong web development business can have negative implications, resulting in low-quality results undermining your online presence. As a result, selecting the best web development partner is a significant decision that necessitates careful deliberation and in-depth research to ensure they are entirely aligned with the objectives of your business. Making an informed selection in this area is critical for your company's long-term growth and prosperity in the digital age.
We, Lilac Infotech, the Web Development Company in Kerala. have compiled a list of the top web design and development firms involved in all elements of the web development process. We have chosen not to rank these companies; instead, we aim to provide you with information about 10 of the best ones in the industry. As a result, if you're searching for a top website development company, our list will serve as your one-stop solution. Let's get started.
The Elite Website Development Companies You Should Know
Infosys, a major IT service player, provides a wide range of services. They excel at providing organizations with global web development and design solutions. Web development and design services are at the heart of Infosys' expertise, serving clients worldwide. They have a reputation for providing cutting-edge online solutions tailored to the specific demands of businesses in various industries and countries. Infosys differentiates itself by committing to providing more than simply an online presence. In their web development projects, they focus on user experience, functionality, security, and scalability, acknowledging websites' critical role in a company's digital strategy. Their solutions are tailored to industry norms and laws, delivering a tailored approach to their clients.
Tata Consultancy Services (TCS), a well-known Indian multinational, offers many IT services and consulting services. Notably, TCS has broadened its capabilities to provide global web development services. With a large international footprint, TCS offers top-notch web development solutions tailored to the demands of businesses worldwide. They have a proven track record of creating cutting-edge websites and digital solutions, prioritizing user experience, functionality, security, and scalability. TCS is dedicated to assisting businesses in leveraging the power of the internet to improve their worldwide presence, attract new consumers, and develop in the modern era of technology.
LTIMindtree, a global IT services provider, is a market leader in full web development solutions. They provide a wide range of services, including web design and development, e-commerce solutions, and digital marketing, all managed by highly skilled and experienced specialists. Because of LTIMindtree's wide knowledge, they have partnered with clients from all over the world. Their track record demonstrates their ability to develop and deploy new web solutions that meet the specific needs of organizations worldwide.
Capgemini, a well-known global consulting and technology services organization, is a reliable source of web development services for companies looking to improve their online presence. With a global reach, Capgemini provides a variety of web development solutions to meet a wide range of corporate requirements. Their expert staff specializes in creating websites that promote user experience, functionality, security, and scalability. Capgemini's dedication to assisting clients in realizing the full potential of the digital landscape guarantees that they are at the forefront of developing and implementing innovative web solutions, allowing organizations to prosper in an ever-changing online world.
Wipro, a well-known international firm, is a comprehensive provider of IT services with a wide range of capabilities, including web development. With a global presence, Wipro has established itself as a reliable partner for companies looking for web development solutions that meet various requirements. Their expert staff excels at developing websites that concentrate on visual appeal and functionality, user experience, security, and scalability. Wipro's drive to provide top-tier web development services represents its commitment to assisting organizations in succeeding in the digital age by leveraging the internet's potential to enhance their brand, expand their reach, and stimulate growth.
Cognizant, a worldwide IT services giant, is well-known for its web development capabilities. They provide a comprehensive range of web development solutions, with a presence in numerous countries and a diverse client base. Cognizant's professional teams cater to clients' increasing needs in many industries, from basic, attractive websites to large, interactive web apps.
Accenture, a major worldwide consulting and technology services corporation, is a reliable source of web development services that aid businesses in their digital transformation efforts. Accenture excels in creating websites and digital solutions beyond just an online presence, especially its global presence and deep grasp of the digital landscape. Their web development projects are carefully planned to improve user experiences, functionality, security, and scalability. Accenture's commitment to assisting businesses in adapting to the digital world guarantees that they remain at the forefront of innovation, enabling them to achieve long-term success through technology and the internet.
HCL Technologies, a well-known IT services provider, provides complete web development services and solutions to clients from diverse industries. HCL Technologies specializes in designing websites and applications that match industry standards and effortlessly align with the particular objectives and goals of businesses worldwide. Their skilled team stresses user experience, functionality, security, and scalability, making them a sought-after partner for businesses looking for powerful web development solutions to improve their online presence and succeed in the technological revolution.
IBM, a global leader in technology and business solutions, offers a comprehensive range of services, including top-tier web development and design solutions. Thanks to its global reach and breadth of knowledge, IBM is well-versed in designing websites and digital platforms that smoothly interact with a client's broader business objectives. Their skilled team guarantees that websites are visually stunning, but also functional, secure, and scalable. IBM's approach to web development excellence reflects its commitment to assisting organizations in thriving in the digital age by harnessing new and cutting-edge technologies that ensure a competitive edge in the ever-changing online landscape.
Atos, a well-known global IT services provider, provides a comprehensive range of digital solutions, including experienced web development services. Atos excels in producing websites and digital apps that cater to the unique demands of organizations across numerous industries due to its extensive international presence and thorough grasp of the digital ecosystem. Their dedication to providing full web solutions extends beyond just online presence, focusing on user experience, functionality, security, and scalability. Atos experience spans a wide spectrum of digital services, making them a dependable choice for businesses looking for innovative web development and digital solutions to strengthen their brand, reach a wider audience, and prosper in today's ever-changing technological marketplace.
These are the top web design and development firms in 2023.
But have you ever considered whether these businesses are cost-effective to meet your financial needs? Do these businesses provide personalized solutions to match the specific needs of your project while maintaining high-quality work to serve their clients?
Don't be concerned; we offer an all-in-one solution for all your development needs at Lilac Infotech, the Web Development Company in Kerala. Whether you require an ideal website, cutting-edge app development, or a full range of IT services, our team of experts is always ready to assist you. Our objective is to answer all of your problems and create high-quality solutions adapted to your unique requirements, ensuring the success of your digital initiatives.
Let's explore the reasons behind choosing Lilac Infotech for Website Development Services.
Why Choose Lilac Infotech as Your Development Partner?
Tailor-Made Solutions
Expertise Across the Spectrum
Dedicated Teams
Quality Assurance
Cost-Effective Solutions
24/7 Support
Proven Track Record
When finding a web development partner, the market is flooded with possibilities. However, is the best option if you're looking for a company that delivers customer-centric, high-quality websites for businesses of all sizes. We are committed to understanding and meeting your needs around the clock.
Developing a website is complex, requiring a large investment of time, money, and the active engagement of numerous stakeholders. For many people, the Website Design and Development field may be challenging and complex to manage.
However, at Lilac Infotech, we are committed to making this complex procedure as simple as possible for you. We aim to give you the best website that matches your company's demands and goals. We understand that the complexities of web development might be difficult, but we're here to guide you through it all and make it a seamless experience for you. Our objective is to create a website that not only meets but exceeds your expectations, ensuring that your online presence truly reflects the originality and ideals of your company.
---
---