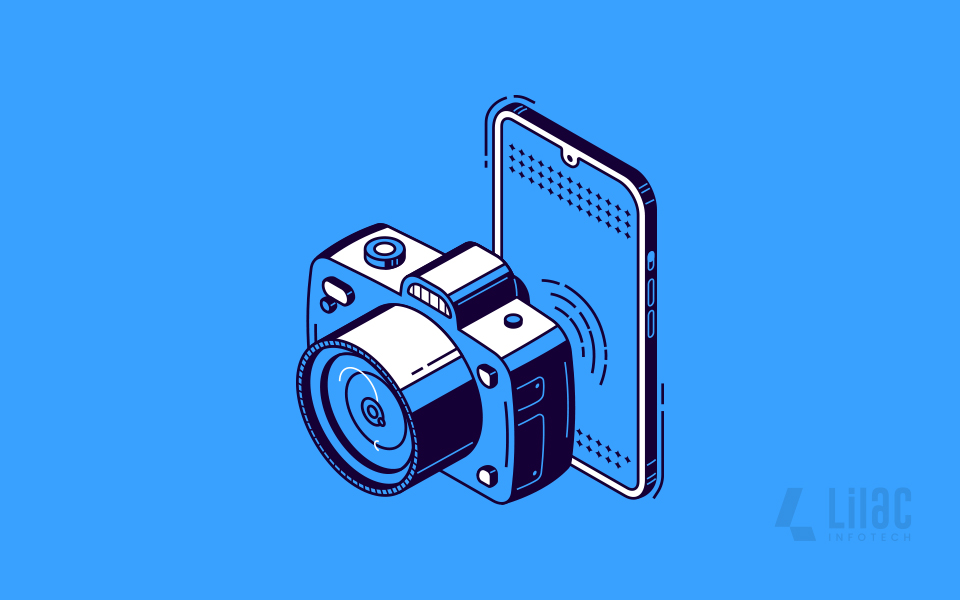 ---
Defining photography is like discovering the core of memory. It is the art of capturing fleeting moments, creating them in time with the lens, and keeping the beauty of life in a single frame. We may capture these moments with our hearts, but it is through the power of photography that we keep them.
Eve Arnold, the renowned photographer, once shared a timeless truth: "If the photographer is interested in the people in front of his lens, and if he is compassionate, it's already a lot. The instrument is not the camera but the photographer." In those words, we discover that photography is not solely about the equipment but the emotions and connections a photographer brings to their craft.
In today's digital age, where smartphones are our constant companions, they've evolved into powerful tools equipped with camera applications that can transform ordinary scenes into extraordinary works of art. Everyday, Mobile App Development Companies continue to innovate, pushing the boundaries of what's possible. Among these innovations, one truly groundbreaking concept emerges – the creation of the ultimate Android Camera app, poised to captivate a global smartphone audience.
Imagine an app that transcends the ordinary and empowers you to paint your world with a palette of pixels, capturing the essence of life's most precious moments in all their glory. Such an app would not just be a tool but an artistic companion, helping you turn each click into a masterpiece. In a world where memories are woven into the fabric of our lives, an exceptional Android Camera app promises to be the guardian of those memories, ensuring that they live on vibrantly and eternally in the form of captivating photographs.
Presenting the Roster of Premier Camera Apps!
If you have an innovative app idea that you believe can make a difference in people's lives, numerous App Development Companies are available to assist you every step of the way in turning your concept into a mobile application.
Here is the list of 10 Top Camera Apps of 2023.
Adobe Lightroom
Adobe Lightroom is a well-known and feature-rich picture editing and camera program designed specifically for Android devices. It provides a comprehensive toolkit that enables photographers to shoot and edit great mobile photographs. Whether a beginner or a seasoned photographer, Adobe Lightroom for Android offers a complete solution for photography enthusiasts, including powerful editing tools and seamless integration with Adobe's creative ecosystem to expedite your creative workflow.
Key features:
Pro-Level Camera Controls
Organizational Features
Healing and Cloning
Geometry and Lens Corrections
Interactive Tutorials
Open Camera
Open Camera for Android is a very versatile camera app with many functions that appeal to photography enthusiasts and casual users. It distinguishes itself by its commitment to providing users with extensive control over camera settings, making it an excellent alternative for those looking to maximize the potential of their Android device's camera. Its open-source foundation promotes transparency and benefits from a vibrant community constantly improving the program.
Key features :
Support for RAW
Timer and Burst Mode
HD Video Recording
Geotagging
Noise Reduction
Remote Control
Open-Source
Filmic Pro
While Filmic Pro may come with a higher price tag compared to other camera apps, its impressive capabilities make it a worthwhile investment for those who value full control over their photography. This powerful app offers features such as live RGB control, a customizable white balance adjustment matrix, precise gamma curve control, and more. Filmic Pro not only delivers exceptional functionality but also provides a secure and regularly updated platform with continuous enhancements and bug fixes.
Key Features:
Live RGB Control
White Balance Adjustment Matrix
Gamma Curve Control
Variable Speed Zoom
High Bitrate Recording
Advanced Audio Controls
Camera FV-5
Camera FV-5 is a powerful photography tool that allows users to shoot photographs exactly how they want them. The camera app includes a comprehensive set of manual controls known to professional camera users. These parameters include exposure, focus distance, and shutter speed settings, giving you maximum control over your photographic compositions. Shooting in RAW format (full version only) is also an option, as is displaying a useful histogram in the viewfinder for better image composition.
Key Features:
Long Exposure
Time-Lapse
Histogram and Focus Peaking:
Exposure Bracketing
Support for External Microphones
Google Camera and GCam Ports
Google's Pixel smartphones have a phenomenal reputation for their remarkable photographic capabilities, which are mostly due to their competence in digital photography. Even on older technology, Pixel devices excel at shooting stunning photographs due to Google's powerful image processing algorithms. The exceptional capabilities of Google Camera make it no wonder that Google Camera ports continue to be in high demand within the Android community.
Key Features:
HDR+ and Night Sight
Super Res Zoom
Astrophotography Mode
AR Stickers
Panorama
Lens Blur
HDR+ Enhance
Camera 360
For selfie enthusiasts, Camera360 stands out as the ultimate selfie camera application. Thanks to its face-beautifying filters and makeup editing options, it has gained immense popularity, particularly among the younger age group. The app is primarily designed for fun, featuring a plethora of funny stickers and motion stickers.
Camera360 takes your selfie game to the next level with its real-time makeup camera and auto beauty cam, perfect for those who want to add a touch of glamour to their photos. The app also offers a diverse array of camera effects and filters, alongside PIP (Picture in Picture) collage and professional-level editing tools, contributing to its exceptional app ratings.
Key Features:
Face Beautification
Real-Time Makeup Camera
Funny Stickers
Camera Effects and Filters
PIP Collage
Auto Beauty Cam
Footej Camera
Footej Camera introduces a refreshing and enhanced approach to mobile photography, promising users an entirely novel experience. This app is meticulously designed to cater to the desires and expectations of photography enthusiasts, delivering what could arguably be the best user experience one can have with a camera application.
Key Features:
Grid Overlays
Timelapse and Slow Motion
DNG and PNG Support
In-App Gallery
GIF Recording
Camera MX
Camera MX is a versatile camera application designed to accommodate a diverse user base, spanning from those seeking quick photo sharing to individuals with a penchant for advanced features and robust editing tools. With its user-friendly interface and a multitude of shooting modes, Camera MX emerges as an excellent choice for Android photography, offering a broad spectrum of functionalities to meet varied preferences and needs.
Key Features:
Live Shots
Photo and Video Editing
Shoot-The-Past
Auto Optimization
Quick Gallery
Shoot and Save in 16:9 or 4:3
Bacon Camera
Bacon Camera stands out as one of the best Android camera apps. Its user-friendly design, although offering new functionalities that may appear confusing at first, eventually provides outstanding results. What distinguishes Bacon Camera is its extensive manual controls, which cater to creative photography lovers with features such as manual focusing, adjustable ISO, white balance, and exposure correction. Bacon Camera is the ideal entry point for anyone interested in delving into the technical complications of photography, allowing substantial creative flexibility to build remarkable photos that reflect one's artistic perspective.
Key Features:
Sophisticated Manual Focus
Timelapse and Slow Motion
Integration with 3rd Party Apps
Adjustable Aspect Ratio
GIF Capture
Frame Averaging
Pixtica
Pixtica is an Android camera software with various capabilities for photographers and videographers. It's intended to give users a comprehensive toolkit for capturing and editing photographs and movies. Photographers of all skill levels will appreciate the camera app's numerous functions and controls.
Key Features:
Real-Time Filters and Effects
HDR Mode
GIF Creator
Photo Editing
Integrated Gallery
Wrapping Up
Pictures capture emotions and preserve memories that can be cherished for a lifetime. With these Android camera apps, you can snap perfect images of your happiest moments. We're here to assist you at every step if you have an app idea and seek expert guidance on aspects like app development costs, essential features, and platform choices.
Lilac Infotech, based in India, is one of the Best Mobile App Development Companies. Our expertise includes app development, UI/UX design, Web design, , E-commerce app development, Home service app, E-learning app solutions, Food delivery apps, and more. Our tried-and-true app development methodologies and in-depth knowledge of market trends are significant assets that enable our clients to easily transform their concepts into fully completed applications.
If you want to develop the best Android camera app and need the help of a reputable Android camera app development company, please contact us anytime. We are immediately ready to offer detailed information and answer any questions.
Your vision, our expertise – let's make it happen!
---
---