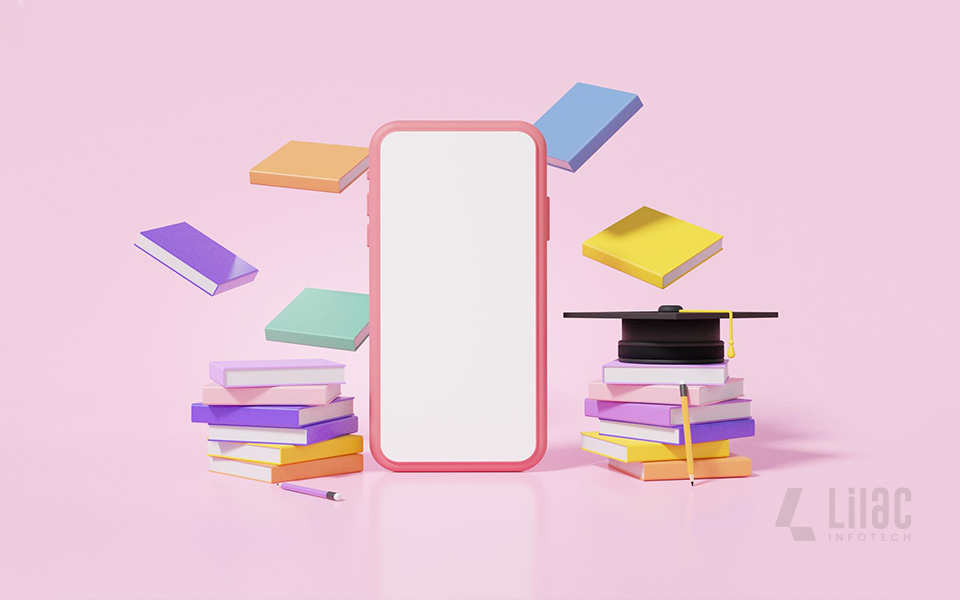 ---
How to develop a learning app? We would like to assist you in your efforts to educate the world. Before you begin developing your e-learning software, consider what type of educational platform you can create.
# eLearning marketplace: Create an online learning marketplace where educators can sell their courses and consumers may buy and learn from diverse educators. You've come to the perfect spot if you have a concept comparable to Udemy.com. You must write code to create your e-learning marketplace mobile app and website. It's simple to get started.
# App for Language Learning: Multilingualism (using more than one language by an individual or a group) has increased demand for language training institutes and online platforms due to globalization. We can assist you if you have an app concept similar to Duolingo and want to create one. Begin developing your language learning platform (for mobile and online) without writing code or thinking about the underlying technology. Create that concept right now!
Do you wish to assist colleges in selling their online courses and certificates online? Begin without writing code to create your own certification platform similar to Coursera. Building a certification platform with us is simple, quick, and cost-effective.
# App for live classes: Are you an instructor who runs a university, college, or school and wants your online education software to allow you to team your students online rather than through a recorded session? Hundreds of colleges and academies have used technology to transition from an offline to an online education system. It's now your chance to create a platform for teaching your pupils online.
Functionalities for your online learning platform
Some e-learning systems are incredibly helpful, practical, easy to use, and beloved by millions of users; others are irritating, uninteresting, or almost worthless. It is due to their UI/UX and how they handle user difficulties. User interface (UI) refers to how consumers connect with you via displays, whereas user experience (UX) refers to how they feel about all interactions with your e-learning platform. Your app's features significantly impact the user experience, which determines whether your e-learning application succeeds or fails. Before developing your app, consider some essential elements for mobile learning apps.
Simple search bar: Allow users to locate the content of your app they're looking for by simply typing that search word into the search bar. It's a necessary feature; we need

one to fathom an online learning experience.

Filters: The backbone of a content discovery puzzle that allows users to narrow down

a large collection of results through a series of filters, for example, location, ratings, price, or course provider.

Categories: Your app categories are just a means to organize your material on your

app. Allowing your app's users to navigate across various content parts Content that is helpfully classified promotes exposure, attracts quality visitors, and, as a result,

improves conversion rates.
Simple signup: Less friction implies more app signups. One-tap signup allows users to sign in using their current Gmail account, Facebook login, or LinkedIn account. It's a popular feature that is quickly becoming the new standard in app development.
Evaluate and ratings: Allow your app users to rate and evaluate the content, which can help you enhance the quality of your content. It also implies that prospective consumers may make an informed selection by reading user reviews.
Seamless checkout: Businesses can only exist by monetising their app visitors, and to monetise the app, multi-mode payment options are required for a seamless checkout.
Gamification: Make the learning experience more enjoyable, and you'll appeal to a larger audience. You will improve student motivation while also hastening the learning process. Everyone benefits!
Offline learning: What if your real-world consumers don't have internet access? Make it simple for your target audience to study from any location. Provide instructional resources that people may download and use even if they do not have access to the internet.
6 stages to creating learning applications
Choose your software type: What learning apps do you wish to collaborate on? You may choose any mix of mobile apps, desktop apps, web apps, and other options.
Choose the most comparable app to your concept: It is easier to identify an app comparable to what you want to create and then customize from there. We have app templates from industry leaders in online learning. This does not limit you in any way; rather, it is one of the reasons we are 6x faster than previous approaches.
Choose the characteristics you want: Choose an auto-suggestion from our AI-powered collection of features for your online learning app, or add any unique features you desire.
Choose your starting platform: iOS, Android, desktop OS (Windows or Mac), or the web. Choose the launch platform for your online learning app—use one or a combination of all.
Choose your team and delivery date. Choose a group based on your preferred worldwide time zone and delivery time (how fast you want your e-learning app produced).
Start the app: You're ready to roll out your online learning apps. We'll assist you in preparing for a successful launch.
Why should you create your online learning apps with us?
Online learning platforms often have high data transfer rates, yet they require strong programming that works flawlessly and does not crash. We don't simply create applications; we create industry-standard apps that work flawlessly 24 hours a day, seven days a week. Here's our offer and why you should work with us to make your online learning software.
Do you need some ideas?
Conducting a competitive study before developing your own e-learning software makes sense. Here are the five most popular online learning platforms, with millions of users, to get you started. Examine what contributed to their achievement.
Udemy: Udemy is an online learning platform (an online learning marketplace) intended for professional adults and students in the United States. This website provides teachers with income possibilities, and consumers may access many courses from hundreds of educators. If you want to create an online learning marketplace, this software offers everything you'll need.
Coursera: One of the most incredible venues for obtaining courses from world-renowned colleges. They deliver authenticated material from the world's leading colleges. Add Coursera to your competition research if you have anything similar to develop.
edX: is an online learning platform for MIT and Harvard students and professionals that provides certified courses from leading universities worldwide. Most classes are free and can be accessed anytime and from any location.
Khan Academy: Khan Academy is an online learning platform primarily focused on mathematics for K–12 schooling. This portal provides excellent resources for learning and practicing mathematics, physics, and chemistry.
Byju's App: Byju's is an Indian online teaching platform with hundreds of training videos and learning tools. The forum operates on a freemium basis and primarily serves schoolchildren in grades 1 through 12 (primary learning to higher secondary education).
Conclusion
In conclusion, building an e-learning platform is a multifaceted endeavor that requires careful planning, technical expertise, and a clear understanding of your target audience. By following the steps outlined in this blog and staying up-to-date with the latest e-learning trends and technologies, Lilac Infotech can create a dynamic and effective e-learning solution that empowers educators and learners alike, ultimately contributing to the advancement of online education.
---
---