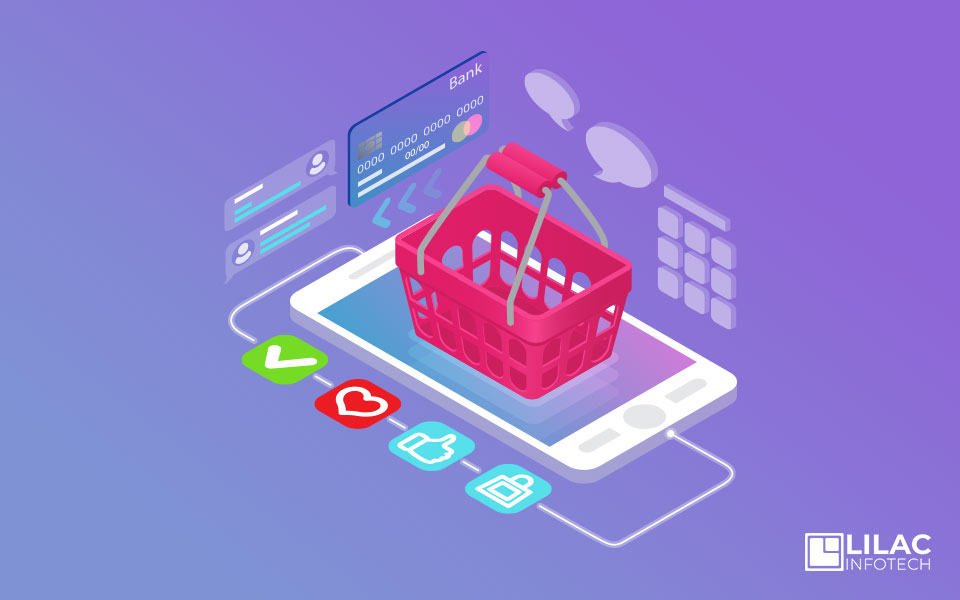 ---
Many have taken the path of opening a mobile app to browse a couple of listings and then quickly reached a point of conversion. Instead, thousands are distracted by their cat — that little absorbed of attention. Millions receive notifications about their friend's birthdays and immediately start texting congratulations. Just like a tightrope walker, every minute a customer is at risk of falling on his way to conversion. Of course, we cannot predict what exactly will happen with a customer at a specific moment when using an app. And of course, we cannot make an order and purchase on behalf of the customer. However, we can put tools in their hands that significantly increase the chance of successful conversions.

The choice of mobile apps depends on business needs and user expectations. While web-based and native apps have several benefits, hybrid mobile applications have garnered popularity. It is because of their adaptability across various platforms. This concept boils down to developing a single application that seamlessly works across different platforms. Further, hybrid apps make it slightly faster to reserve a spot in the app store market.

Hybrid mobile apps are applications that are installed on a device, just like any other app. What differentiates them is the fact they possess elements from native apps, applications developed for a specific platform such as iOS or Android, with elements from web apps, websites that act like apps but are not installed on a device but are accessed on the Internet via a browser. Hybrid apps are popular because they allow developers to write code for a mobile app once and still accommodate multiple platforms. Because hybrid apps add an extra layer between the source code and the target platform, they may perform slightly slower than native or web versions of the same app.

Hybrid apps are deployed in a native container that uses a mobile Web View object. When the app is used, this object displays web content thanks to the use of web technologies (CSS, JavaScript, HTML, and HTML5). It is in fact displaying web pages from a desktop website that are adapted to a WebView display. The web content can either be displayed as soon as the app is opened or for certain parts of the app only i.e. for the purchase funnel. In order to access a device's hardware features (accelerator, camera, contacts…)for which the native apps are installed, it is possible to include native elements of each platform's user interfaces (iOS, Android): native code will be used to access the specific features in order to create a seamless user experience. Hybrid apps can also rely on platforms that offer JavaScript APIs if those functionalities are called within a Web View.
Advantages of Hybrid App for your Business
Hybrid application development is cost-effective and faster. It is the most sought after approach thanks to the growth in the number of mobile users, app usage, device fragmentation, and more.
Further, Hybrid apps combine the best and worst elements of both native and web apps. HTML5, CSS, and JavaScript are some of the conventional web technologies utilized to create apps. They even provide access to native platform features that run on both Android and iOS. Read on to learn how your company can benefit from this multi-platform application development approach.
Developing a hybrid mobile app is comparatively cost-effective and gets the job done quicker relatively than any other native or web mobile application. In the intensely competitive digital world where'time to market' has turned significant than continually, cost efficiency plays an essential role in assisting enterprises to create and get their product to the market is not much time.
Combining user experience with an agile development cycle and controlled costs.
Avoid the limitations of the Apple App Store: to deploy an application on the Apple App Store, the app has to be submitted and there is awaiting time for validation. The delay will vary depending on the time of the year but also depending on whether it is a first submission or an update. It generally takes between 1 to 7 days. Hybrid apps thus offer a great advantage for developers who wish to update their app frequently as it is not necessary to resubmit the new version of the modifications that haven't touched native code.
Hybrid App Development offers a consistent and flawless user experience across iOS, Android platforms. Hybrid applications are about making git work for mobile by embracing the web. Further, the lightweight hybrid app UI helps in loading content and graphics quickly. The apps adapt faster to different device screens for faster data display and seamless data streaming. The excellent UI experience even improves the chances of the application's approval at the app store.
Reusing the code of the web app part: the code is written once and deployed across all mobile platforms
Reducing development time and costs: the code is written once, which substantially reduces development time and costs compared to native apps which require development for iOS and development for Android.
One of the main advantages of hybrid mobile apps is that they are easier and faster to develop than a native app. It enables companies to leverage their existing web development talent pool to lead the mobile market. The development team requires knowledge of JavaScript and HTML. So once the code gets written, the application can be run on both operating systems(namely iOS and Android).
Native experience with simple back end
Although native app delivers excellent user experience, a hybrid app does provide the most of what native UX offers along with keeping the back-end structure simple. You can opt for comprehensive development frameworks to build a hybrid app UX that beautifully connects to device-specific functionalities. This UX remains seamless even while working on fixes and updates across all platforms. Users of hybrid apps experience a fluid native feel and no difference as they shift from one device platform to another.
Another benefit of hybrid mobile application development is simplified maintenance. For native apps, the development teams need to roll out new versions with each update. Further, the users are required to update their apps with every new version release. A hybrid app bypasses versioning and makes app maintenance as simple as updating a web page, that too in real-time.
Mobile applications commonly suffer from limitations arising due to the lack of offline support. It is a challenge for companies that cater to customers from rural areas or places where internet connectivity is a challenge.
Statistics indicate that 70 percent of users abandon an app because it takes too long to load. As one of the Hybrid app advantages, the offline accessibility feature helps overcome this challenge. Therefore, the end-users have uninterrupted access to the app's data without performance glitches.
Usually, hybrid applications have no limit to how much it can expand and support almost all platforms if they are popular. Its performance across different platforms depends on the framework used to build the apps. Expert hybrid app development companies can create great, interactive hybrid apps that work superiorly across leading mobile platforms. If the platform is widely recognized, there will not be any problem getting expected support for the newly introduced operating system and its successive updates.
Hybrid apps offer high speed and performance just like native apps. In fact, in some cases, they are even faster than progressive and responsive apps. The reason being no dependency on network communication. Further, even apps with a higher number of users exhibit better speed on all devices. Hybrid apps have proven their high speed and performance standards with brands like Twitter and LinkedIn.
---
---