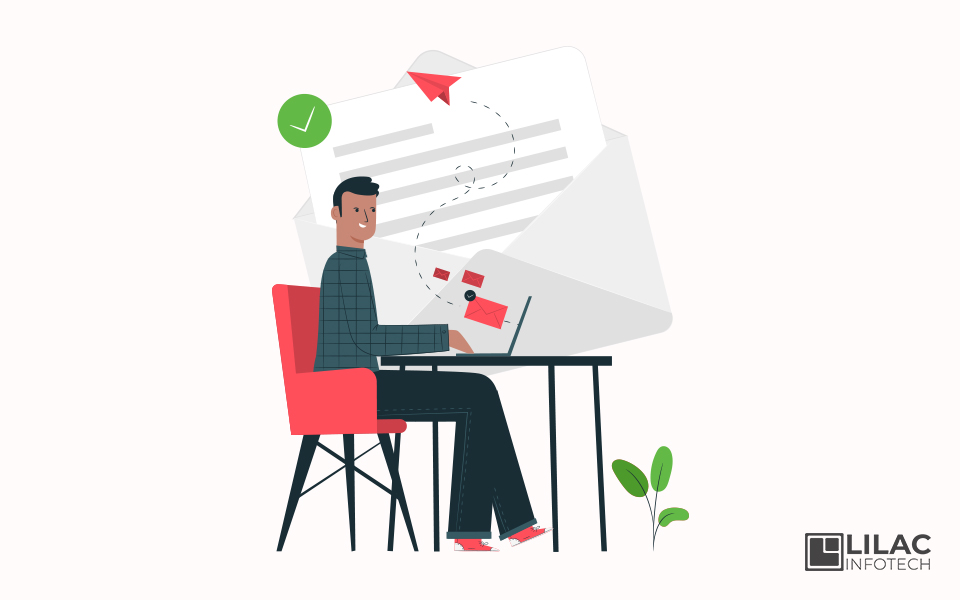 ---
When initially envisioned, email was built for connectivity. Network communication was in its early days, and merely creating a digital alternative for mailboxes was revolutionary and difficult enough. Today, however, it is naively easy to spoof an email and impersonate others. Last year, 70% of organizations reported they had become victims of advanced phishing attacks. There are 56 million phishing emails sent every day, and it takes 82 seconds on average for a phishing campaign to hook their first victim. What makes things worse is a recently popularized attack, called Visual Similarity attacks. Criminals create fake login pages that look identical to legitimate websites, for instance, a Gmail login page, and trick their victims into entering their credentials in these intermediate locations. This attack has tricked both human operators as well as email protection tools; humans because of the similarities, and mechanized tools because these fake pages usually live in domains with short lives and no prior history of criminal activity.
An email arrives from a trustworthy source, and it will lead to some fraudulent website asking you to release some confidential information or download a piece of software. According to Network World, 95 percent of enterprise security breaches are a result of phishing attacks. Even the big organizations fall victim to these kinds of attacks. CNN spear phish hack is an example of how everyone is susceptible to these threats. Phishing attacks have been around for a very long time. Since cyber criminals make massive profits out of these scams, there's a good reason that these kinds of attacks will continue to happen. Luckily, there are ways to avoid falling prey to these scams.
According to Reviews, only one in 20 companies has extensively incorporated AI into their solutions. These numbers are surprising considering it seems every company claims to use AI. In many cases, this is little more than "AI-washing" of existing technologies to jump on the AI bandwagon. Still, cybersecurity companies are using AI in meaningful ways outside the marketing department.
Artificial intelligence (AI) is a powerful tool and its scope is almost too broad to comprehend. While many of us may think of the more high-level applications of AI, such as robot assistants, there are smaller and perhaps more practical uses for the technology. The increased use of artificial intelligence has impacted virtually every industry, including cybersecurity. In the case of email security, AI has brought speed, accuracy, and the ability to do a much more thorough analysis.
What are email phishing attacks?
Phishing is an email spoofing attack targeted towards an individual or an organization to steal sensitive information such as your financial information or account details. Cybercriminals can also use it to install malware on the target computer. Unlike a regular phishing attack, phishing emails appear to have come from friends or legitimate organizations like PayPal, Google, etc.
Moreover, phishing is often used to gain a foothold in corporate or governmental networks as a part of a larger attack, such as an advanced persistent threat (APT) event. In this latter scenario, employees are compromised in order to bypass security perimeters, distribute malware inside a closed environment, or gain privileged access to secured data. An organization succumbing to such an attack typically sustains severe financial losses in addition to declining market share, reputation, and consumer trust. Depending on the scope, a phishing attempt might escalate into a security incident from which a business will have a difficult time recovering.
Email phishing is a numbers game. An attacker sending out thousands of fraudulent messages can net significant information and sums of money, even if only a small percentage of recipients fall for the scam. As seen above, there are some techniques attackers use to increase their success rates. For one, they will go to great lengths in designing phishing messages to mimic actual emails from a spoofed organization. Using the same phrasing, typefaces, logos, and signatures makes the messages appear legitimate. In addition; attackers will usually try to push users into action by creating a sense of urgency. For example, as previously shown, an email could threaten account expiration and place the recipient on a timer. Applying such pressure causes the user to be less diligent and more prone to error.
Besides analyzing and categorizing email the moment it arrives, AI can do so on a larger scale much faster and more accurately when compared to the traditional model based on rules and filters. Using the database and big data analysis, it identifies spam, phishing, spear phishing, and other types of attacks by taking into account the message content and context.
How is email phishing detected by AI?
Phishing assaults are a lot like application-based zero-day hacks. In application-based zero-day assaults, programmers find and endeavor obscure helplessness in a particular application to invade a framework. Messages are utilized with different applications, yet for this situation, the objectives are the clients who are controlled into uncovering their passwords or downloading malware in a manner that was never observed. Since email clients have changing degrees of digital security information, numerous inbox assurance instruments attempt to keep vindictive messages from arriving at those clients in any case.
Be that as it may, programmers are incredibly imaginative, and as much as 25 percent of phishing messages sidestep conventional Secure Email Gateways. Therefore, we need an apparatus that battles phishing where it is best: inside the letter drop. Simulated intelligence has the capacity to go past mark discovery and powerfully self-learn post box and correspondence propensities. In this manner, the framework can consequently identify any oddities dependent on both email information and metadata, prompting improved trust and confirmation of email interchanges.
Anything unsurprising will be computerized by AI, leaving the human specialist to deal with uncommon circumstances. Man-made intelligence likewise can move past distinguishing boycotted URLs. Utilizing PC vision, the framework can check inbound connections progressively, and recognize visual signs to decide if a login page is phony, consequently blocking access to confirmed pernicious URLs.

Another favorable position of AI is its capacity to filter different frameworks and distinguish designs. As of now, cybersecurity instruments, for example, SEG, spam channels, hostile to malware, and occurrence reaction devices work in storehouses, which makes a hole that programmers abuse. Stress that AI ought to never be considered as a silver projectile. Innovation alone can't stop all dangers, yet it can lessen the commotion so human administrators can settle on educated choices quicker. A framework is possibly finished in the event that it can productively include people tuned in. These administrators can make the framework more intelligent by recognizing edge cases, from which the AI learns. At the same time, AI's taking in capacities saves the administrators from more than once managing comparative episodes.

A total AI assurance framework ought to likewise make it simple to engage representatives with email insurance devices, and make announcing suspicious cases simple. An organization's representatives can once in a while be its last line of protection, as a security framework is just as solid as its most vulnerable connection. By making a democratized framework for episode revealing and settling, we can share occurrences crosswise over associations. The AI can be prepared against this publicly supported proficient network, empowering it to anticipate and forestall episodes in all associations when one association has distinguished an assault.

Such a framework can overcome phishing assaults at scale. Numerous programmers go with a "splash and ask" assault, mass-mailing exploited people, and seeking after somebody to fall into the snare. A decentralized episode archive could assemble data from a wide range of sources and make it accessible to different associations in a split second, ensuring the whole framework gets invulnerable to the assault when the principal case is recognized. Also, with the AI being prepared on a similar archive, deviations and polymorphic assaults can be naturally identified. As AI distinguishes designs rather than hard-wired marks, programmers discover it amazingly hard to mask their tasks.
Saving personal email
To protect yourself from falling victim to a phishing scam, it's important to be very cautious with your personal information including your usernames and passwords. Some phishing scams divert you to a fraudulent website designed to look like your bank's website or a similar trusted source. When you enter your username/password and other information, that information is transmitted to the con artist, who can abuse it later on. Beware of Suspicious Emails and Do not Click Suspicious Links and Know the Common Phishing Language or Count on authenticated websites for protecting your mail id from phishing.
We send 269 billion messages all things considered each day, and the time of internet-based life and texting applications have not supplanted the letter drop. Email's quality lies in its straightforwardness, and the capacity to associate with impeccable outsiders. This quality is additionally an email's most noteworthy shortcoming with regards to cybersecurity. As programmers have propelled their apparatuses to coordinate assaults, we likewise need frameworks that keep the comfort of the email while ensuring normal clients with little security preparation. Computer-based intelligence is the ideal instrument to offer this comfort, while always advancing and adjusting to new dangers and assaults.
---
---