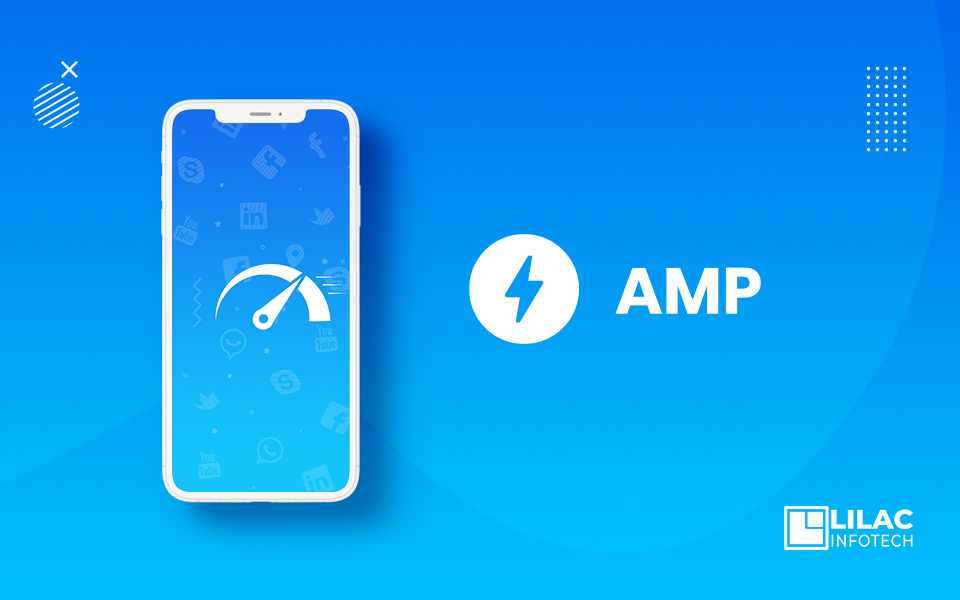 ---
In this fast-moving world, no one tends to waste their time. Particularly on waiting for something. A recent survey conducted by Statista reveals that 4.57 billion people i.e., 59% of the people around the globe use the internet. Among them, 3.5 billion people use smartphones. Have you ever thought about what makes mobile phones so important? "Good things come in small packages''. Almost all of you guys have heard this. Isn't it? Well, the reason for having more mobile phone users than computer users is this. They are convenient to carry. They are portable. In general, we can say, the whole world can be accessed with the help of that "small" device. Nowadays even for silly questions and for quick decision making, we rely on mobile phones. In this digital epoch where almost all the business is trying to establish their existence on the internet, the real competition lies on how smoothly the user can understand and handle the website. Say you are searching for a company that offers some sort of service. You enter a website and the website is slow. You will immediately get out of that website and choose another option. Therefore, site speed plays a crucial role on the internet. The poor speed of the website leads to an increase in the bounce rate of a website which makes the performance of the website poor in total.
So as to handle this situation wisely, we have the Accelerated Mobile Pages or simply AMP. In this blog, we'll be discussing AMP. Why waiting?
Let's get started.

What is AMP?
A "Diet" HTML
"Open" equivalent for Facebook Instant Articles
Project from Google, Twitter...
Accelerated Mobile Pages (AMP) is an open-source HTML framework that helps improve the page speed of mobile pages. It was created by the AMP Open Source Project. Initially made by Google as a competitor to Facebook Instant Articles and Apple News. AMP is optimized for mobile web browsing and expects to assist webpages to load quicker.
The AMP project points to 'build the future web together' by permitting you to form web pages and advertisements that are reliably quick, wonderful and high-performing over gadgets, and distribution platforms. AMP was built in collaboration with thousands of designers, developers, distributors, websites, distribution companies, and tech companies. More than 1.5 billion AMP pages have been made to date, and more than 100 driving analytics, advertisement tech, and CMS suppliers back the AMP format.
What is the secret of AMP?
Let's check out what makes AMP fast.

Streamlines CSS
Limited Tags
Standardized JS+ components
The reason why AMP pages load instantly is since AMP limits HTML/CSS and JavaScript, permitting faster rendering of mobile web pages. Unlike normal mobile pages, AMP pages are consequently cached by Google AMP Cache for faster stack times on Google search. Things such as images do not load until they're looked over into see, and the JavaScript does all that for you. We expect they're progressing to be at the point where the JavaScript library is built into certain operating systems so you do not even need that either. And after that, all of this is often planned to be really heavily cached so that Google can have these pages, have your genuine substance right there, and so they do not indeed have to be compelled to bring it from you any longer. Users have certain desires when they're on their mobile gadgets, they need meaningful, important, and quicker experiences – to guarantee your target audience's desires are met AMP is your best bet.
AMP: Core Components


AMP HTML
Discussion on AMP library comprises AMP JS and AMP HTML combined. AMP HTML is both a subset of HTML and an augmentation of it. AMP HTML incorporates a number of custom AMP components and properties. AMP JS is the library that's utilized to grant you those custom components as well as handles a variety of optimizations for AMP-based documents. Since the establishment is HTML, CSS, and JS, you'll be able to completely build a document using the AMP library without utilizing the Google AMP Cache. The AMP library is gathered to help guarantee a certain level of consistency with respect to performance. It does this work well, for the foremost part. There was, however, a few abnormalities on both closes of the range: the least values were beautiful low, and the greatest values startling high.
The AMP HTML is basically HTML with a few confinements for solid execution.

AMP JS
The AMP JS library guarantees the quick rendering of AMP HTML pages. The JS library executes all the AMP's best execution practices such as inline CSS and textual style activating, this oversees asset stacking and gives you the custom HTML labels to guarantee a quick page rendering. The AMP JS makes everything from the outside assets asynchronous so that nothing on the page can block anything from rendering. The JS moreover uses other execution methods such as sandboxing of all iframes, the pre-calculation of the format of each page component sometime recently assets are loaded, and the impairing of moderate CSS selectors.


AMP CACHE
An AMP Cache is a proxy-based content conveyance network (CDN) for conveying substantial AMP documents. It serves only the AMP pages. Also, AMP Cache allows AMP pages to be preloaded efficiently and safely. The cache also gives a validation system to guarantee that the document is a substantial AMP document. After you see AMP served through Google's search carousel, it's being served on the Google AMP Cache.


How does AMP work?
Through a combination of optimizations and limitations for HTML, JavaScript, and CSS; AMP pages load nearly immediately. In place of author-written JavaScript, AMP-specific components guarantee speed and compatibility. Page speed moreover moves forward with above-the-fold prioritization, particular AMP caches, and prerendering. Moreover, the utilization of small records and media, and few asset demands from the server add advanced speed enhancements.
The optimizations in AMP will also make beyond any doubt the format of your pages continuously load accurately, indeed before pictures and iframes (for adverts) are loaded. This is done by indicating the estimate of pictures and iframes within the HTML report. And essentially stops substance moving around to fit the resources as they load.
How can we Recognise AMP?
Google Search lists AMP pages to supply a quick, dependable web experience. When an AMP page is accessible, it can be included on a mobile search as part of rich results and carousels. Whereas AMP itself isn't a ranking factor, speed may be a ranking factor for Google Search. On mobile search, the AMP icon (the lightning icon)helps clients rapidly recognize pages that load rapidly and easily. When clients select an AMP page, Google Search recovers the page from the Google AMP Cache, empowering a variety of stack optimizations that regularly make these pages show up immediately, such as prerendering. Right now, AMP pages on desktop don't show with rich features (such as the AMP symbol and carousels) and aren't served from the Google AMP Cache/AMP Viewer. Canonical AMP Pages carry on as standard results.
Let's have a look into the features;

Basic Result: Describes regular web results. Also called "blue links"
Top stories carousel: Includes live blogs, articles, and videos
Web Stories: Tappable, engaging visual stories brought into the web
Rich result: Includes images, and many other features
What are the advantages of AMP?
When your mobile webpage loads faster, you naturally improve client experience and your KPIs. Owing to the moment loading of AMP pages, you're able to offer a reliably quick web involvement to your clients' overall gadgets and platforms such as Google, LinkedIn, and Bing.

Engages audiences
Maximizes revenue
Maintain flexibility and control
Reduce complexity in your operations
Create a sustainable future
Get an SEO boost
Offers a better user experience
No third-party JavaScript
Goodbye to Google Analytics tracking
So let's create an AMP page. Need assistance? Well, click the link here. Increase the quality of the mobile browsing experience and generate more conversions.

---
---