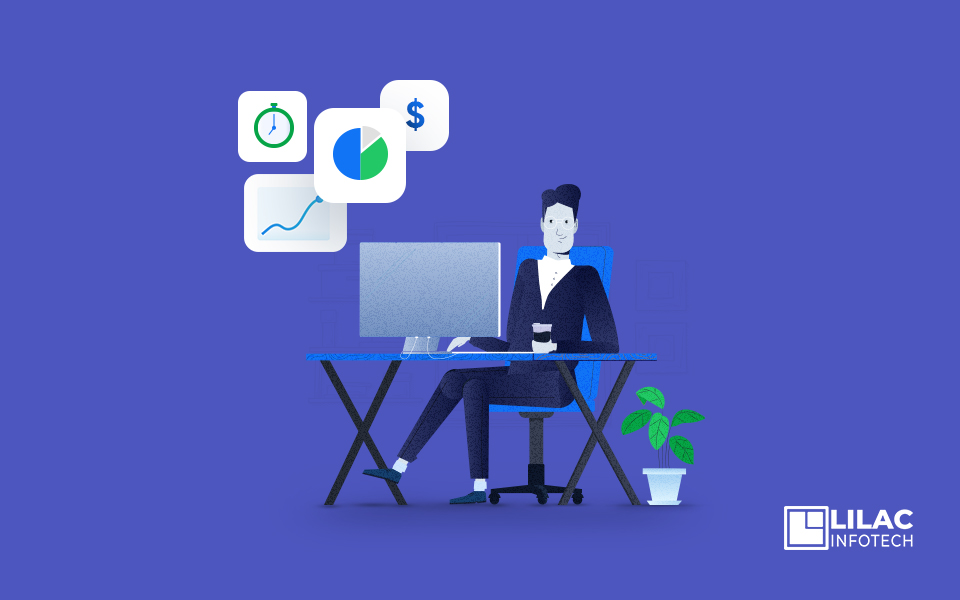 ---
Today, we all live in a digital epoch. With the digitization process at its peak, the organizations, as well as users, are left with no option other than to adapt to the digital transformation. We are now living in a time where businesses, be it small scale or big scale, have no option other than making use of the digital platform for gaining maximum success by reaching out to a wide range of audiences. That is the ultimate reason for business owners trying to become digital entrepreneurs. As the world is turning digital the business enterprises are quickly adopting the digital revolution to maintain the competition.
So what is Digital Entrepreneurship???
Digital enterprise portrays how business is changing as business and society are getting changed. It includes all the latest and different aspects of entrepreneurship in the digital world, which mainly include:
•New methods to reach out to customers for ventures
•New means of designing products and services
•New ideas to generate revenue by reducing cost
•New approaches to find opportunities
One thing that cannot be denied is the fact that all entrepreneurs make use of digital technology. The use of technology in a business is expected to develop, launch, and improve the business. Digital entrepreneurs can be defined as entrepreneurs who handle everything related to digital business. Digital commerce is used to recognize companies that deliver digital products as well as services.
Establishing your Shop in a Virtual Context
If you want to be successful in the digital environment, you have to change the way you think of your storefront. In the real world, you have many ways to display your products and convince your customers, but it is virtually. But in the digital world, you are only provided with virtual assets. An online shop replaces the brick building. The landing page replaces the real-world door. At the point when you consider how extraordinary the physical and digital worlds are, it takes some intending to make the change. The ways that you win trust, in reality, are far different from the ways you establish trust and credibility online.
Success Mantra!
So, what according to you is the key to success? The answer should come from within yourself, your talent, and your efforts. But there are plenty of tools to help you achieve your goals. Time management is the most important thing to keep in mind if you want to succeed. You have to keep yourself equipped with tools and techniques that can create a similar scenario to the real world where customers feel comfortable doing business with you. This is accomplished by making solid computerized resources, for example, recordings, easy-to-understand routes, and a neighborly client-based installment framework that gives the client's need. While making your online store and site, you ought to consistently think about things from the client's viewpoint. Trying to attempt to improve the client's involvement on all occasions will keep you advancing toward a fruitful plan of action.
Components of a Thriving Online Entrepreneur
We have come up with some tips for you to be a successful online entrepreneur that will improve relations with clients, increase your reliability, and take you through the road of success.
1. Make it pleasant and welcoming - Since you don't have the assets or the circumstances you have in reality, you need to develop a climate utilizing computerized segments, for example, a neighborly interface, contact structures, and different resources that empower positive communications. One approach to do this is to make coupons that individuals can discover online in different areas to turn in for money or a markdown on a portion of their items.
2. Build a user-friendly atmosphere - You should always work on the establishment of an online environment that puts the user first. Some people refer to this as positive UX. his includes the technical design, as well as the way that it functions on the client's behalf. Ensure all payment frameworks work appropriately; at that point check your route for the two work areas and cell phones to guarantee they work the manner in which they should.
3. Increase your ROI - Apart from concentrating on your business, you should also take care of your Return on Investment. We should always take care of the cost factor while creating digital assets such as videos, podcasts, or ads, then subtract this from the income generated to know your Return on Investment.
The main thing to be taken note of is to keep the expenses at a minimal level and investing in the things that bring you profit, which is the motto even if you have a digital business or a real-world business.
4. Boost meetings and interactions with customers - Another mode of communication that most digital entrepreneurs swear by is using their blogs and social media as a way to increase the level of interactions with their clients. A discussion forum or an article published is like an opportunity for the customers to have a discussion or to interchange ideas that may help you to make your business reach a wider audience.
5. Reach everywhere - Branding is all about reaching everywhere and to everyone, right from creating Facebook profiles, youtube videos, blogs, social media posts. The more places your brand reaches the better it is for your business to grow.
6. Create brand marketers - One of the methods that are used by most successful digital entrepreneurs is by appointing thousands of salespeople who do the job for you. You can do this in many ways, including customer promotions.
The Influence of Client Recommendations
If your clients are willing to promote your brand or just recommend your brand amongst their friends or family members that is a great advantage. Whenever new customers see the customer testimonials it will create a positive impact on them. They will be curious to know what the reason people like your brand is, they might check your social media pages and your websites. You have to improve your content shared if you want to create a strong impact online. Some of the most successful online entrepreneurs have developed a strong network of customers, who recommended their brands to new people.
Build a Maintainable Business
The biggest challenge that most digital entrepreneurs face today is to maintain a stable business. The most important thing is to maintain your success and create a system that works without any hassles.
Creating a business is not all but you have to maintain how to keep it fresh by updating new digital content and connecting with your audience. Sustainability is the key; if you achieve that you can not only achieve but also enjoy success for a longer period.
One thing that always needs to be remembered is that there is no success mantra or no secret formula that will get you success. You only learn from your mistakes, you have to adjust to your changes and just simply go with the flow. This is genuine whether you work in 'this real-world' or the online habitat. For an entrepreneur, it's always a challenge to go through every new step. The risk can be great but it pays off well when you get to the peak of it.
---
---