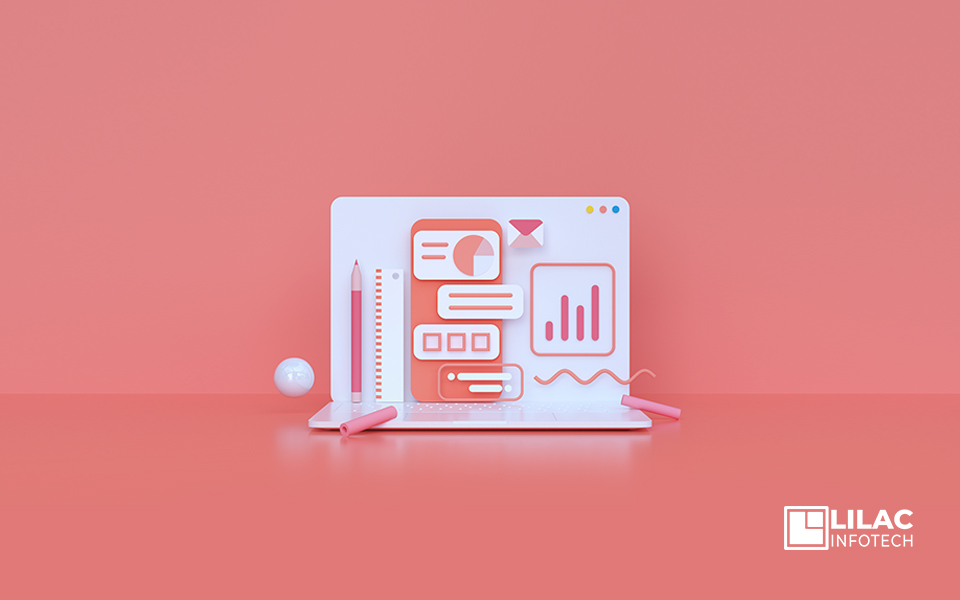 ---
The industry of mobile app growth is forever evolving. Changes in technology, consumer trends, and many other factors directly influence the developments in mobile apps. Trends have a way to display their existence. We are gravitating to them quickly. Initially, it stimulates our creativity. We witness them absolutely in the next minute.
However, what we see is better than our hopes as far as mobile app development is concerned. They are rather advantageous in functional terms. Fortunately, they are extremely productive from a market standpoint also. Developers use smartphone applications to introduce these new trends to users. The latest trends promote the lives of consumers. More users can inevitably hop on into the ride. This strengthens the customer base of companies.
Some top Android App Development Trends that might help you in 2021
Android's adoption has seen dramatic improvements, helped mostly by increased user experience. To hold on in the ever-changing mobile app development industry you need to illustrate tomorrow's trends. Let's explore the latest trends in Android application growth in 2021!
The 5G implementation would significantly affect trends in 2021. This technology is prepared to transform the way smartphones are used and produced for users, resellers, and designers. In 2021 5G speeds would be about 3.5 times higher than in 2020. By 2022, these links are almost triple. 5G will dramatically increase speed and performance. 5G is currently supposed to minimize congestion by 10 times, thus increasing network performance and traffic volume. In contrast with 4G, depending on the mobile network provider, 5G can be up to 100 times better.
Ultimately, 5G penetration boosts smartphone apps functionality. Developers can add additional capabilities to applications without making a detrimental effect on the output of the product. The design and construction phases of creating an app should also include 5G network speed for developers and smartphone app resellers.
Artificial Intelligence and Machine Learning
Virtual Assistants like Siri, Google Assistants, Replica, etc. are perfect examples of Artificial Intelligence. Since cloud computing has allowed each organization tremendous machine power, it has become easier to build AI models that increase daily procedures or carry out (previously unthinkable) activities. Both the strength and drawback of AI production are the versatile solutions. They may be applied for various tasks, including image recognition, processing of natural languages or data analytics.
Both, the power and vulnerability of AI production are the diverse solutions. They may be applied for various tasks to automatically identify images, process natural languages or analyze data. In addition, computer-heavy only is the preparation protocol. Without consuming the CPU, the new neural network can be implemented and used effectively on intelligent computers.
Growth of Wearable Devices
For years now too, wearable technology has trended upward. This doesn't reflect a business breakthrough. For some time now we see smartwatches, trackers, and exercise bands. However, wearable devices also have to achieve their maximum potential. With wearable devices such as smartwatches growing in prevalence, the market for wearable applications has suddenly stepped forward. They are still equipped with the Android SDK like other apps but have excellent features and design. Smartwatches are supported by wearable applications that have hardware access such as sensors or GPUs.
The IoT is not a new design. But the growth in smartphone access across a wide variety of markets and categories has given the Internet of Things almost infinite possibilities. People have been used to technologies to change their daily lives.
The IoT explains the growing Internet-connected devices network, providing users with ease and automatic power. The implementation of IoT and smartphone apps in Smart home technologies is a great example. Mobile applications can be used to remotely change the thermostat of a building, lock or open the front door and attach to home protection systems. Mobile applications can also be attached to refrigerators and other kitchen appliances.
A multitude of companies has incorporated Beacon technologies. Beacons will bring specialized features to almost any smartphone app, from shopping to health care and hospitality. The first beacons for the smartphone app were created in 2013. In recent years, though, this technology has made considerable improvements. Beacons will also help monitor purchase behavior. You can detect whether a person spends considerable time on a certain aisle. The software will automatically trigger a push message to sell these items at a later date. Proximity marketing is the biggest value of beacon technology. Finally, it enhances user engagement in a smartphone application.
Cross-Platform App Development
Since the last few years, we have seen the development of smartphone apps in cross-platform technology. This technology has successfully been applied to increase productivity by trusted and leading brands in the mobile app industry including Facebook, Pinterest, Alibaba, etc. This current revolution will continue to rise in 2021. The various advantages of cross-platform software development, such as cost efficiency, high accuracy, quicker development, etc., add ever more applications to this technology.
According to statistics, in 2021 Flutter will control the cross-platform market with the latest technologies from Google. Flutter is the perfect technology for cross-platform development with ease of learning, multiple IDE support, and hot reloads. The smartphone apps developed for hybrid or cross-platform applications by the mobile software development developer include React Native, Xamarin, Ionic, etc.
Mobile wallets win users' hearts easily. When we have to handle our purchase we no longer have to pay in cash or enter our account data. Our account information just needs to be connected to a mobile wallet program. Then with the mobile wallet app, we can conveniently pass money to anybody. The payment mechanism will be easier and faster if payment gates are integrated with mobile wallets. There is also huge interest in many mobile wallet apps such as Amazon Pay, Google Pay, or PayPal. It is now time to introduce electronic wallets in mobile applications for developers and business organizations.
The comfort of yesterday was the demand of today. Smartphones are a must. You will quickly meet all our requests via mobile applications. But we didn't have applications to meet those needs because we had complex and location-based requests. However, applications on demand have now come to salvage. All that is necessary is to put an application in the app concerned and the service is at the requested venue. On-demand applications are used in several ways, such as food supply apps, taxi apps, food supply apps, etc. On-demand applications are more useful than any other application for consumers. Emphasis on on-demand applications has changed almost every smartphone app developer. In on-demand technologies, 2021 will be an amazing year.
Not a new mobile app development theme, but one that will still be relevant and necessitate on-going effort. Security should always be prioritized in mobile app growth. Data is at risk of being exposed on a wide scale due to the integration of features such as AI, AR, and VR. In 2021, security should be one of the top priorities when creating applications. The spike in cyber breaches, sensitive information leaks, and malware attacks over the last year is the product of security lapses.
It is an excellent technology that offers publishers a clever approach for increasing their exposure in smartphone searches. AMP boosts SEO and allows companies more accessible to consumers. The two most important factors influencing a website's ranking are performance and pace. And Google is encouraging them by using AMP.
According to Google, AMP websites load four times faster than non-AMP websites on average. It is expected that Google will award AMP more visibility in SERPs, resulting in increased visits to your website.
Chatbots have been in use for over a decade. Chatbots have grown to be even more sophisticated over time. Thanks to customer demand, chatbots on websites have grown in popularity. It is rapidly becoming the new gold standard in customer service. However, only a limited percentage of the millions of applications available on the Apple App Store and Google Play Store use chatbots. In 2021, nothing will change.
Cloud technology continues to astound us with its almost limitless advantages and possibilities. What began as a hosting service has extended beyond its original implementations. It is the most dependable network for safely storing and accessing our data in a smooth and timely manner. However, cloud infrastructure has not yet had a significant impact on mobile app growth. However, by 2021, there will be a plethora of cloud-integrated smartphone applications.
Cloud-integrated smartphone apps are cloud-based applications that run directly on the cloud. As a result, our smartphone's internal memory is relieved of some of the burdens. As a result, we don't have to think about our handset crashing when we're using these applications.
Predictive analytics can forecast events using data by using technologies for machine learning, AI, data mining, and modelling. For years, tech behemoths have used predictive analytics. Netflix is a good example. The website recommends TV shows and movies depending on what people have already viewed. Predictive analytics will be used on a larger scale in 2021 for a broader variety of smartphone applications. The primary goal of the app would be to improve the UI/UX.
The unforeseen crisis caused by the pandemic, as well as people's struggles to respond to it, resulted in them accepting e-commerce options like never before. We saw a major drop in the retail industry with many retail owners planning to enter the smartphone app market. The preference for e-commerce shopping is predicted to continue in the coming years. To remain competitive in the future, the e-commerce industry must be aware of certain mobile app growth patterns.
Biometric authentication is quickly becoming an indispensable function of smartphones. Previously used to open tablets, it is now used to connect to bank accounts and update smartphone applications. The ease of use of mobile applications is a major factor driving this mobile app growth pattern. There's no need to type or draw patterns; just a click or a glance and you're done! However, if this development continues, it is important to consider security concerns as well.
Conclusion
The development of mobile applications is evolving continuously. You can't be competitive if you build apps today using knowledge from 2 or 3 years ago. So you can gain an edge in your space. Any single trend you build isn't inherently important for each use. However, you need to consider how the competition changes, so that you can respond accordingly.
The opportunities for mobile app growth in the future are really interesting. It is now simpler than ever to build an app. All will be a hundred times better, quicker, and easier in 2021, thanks to the advent of 5G technologies and ground-breaking mobile app growth trends.
---
---