Ready to Improve your Sales?
Excite your customers with the best of the tailor-made software.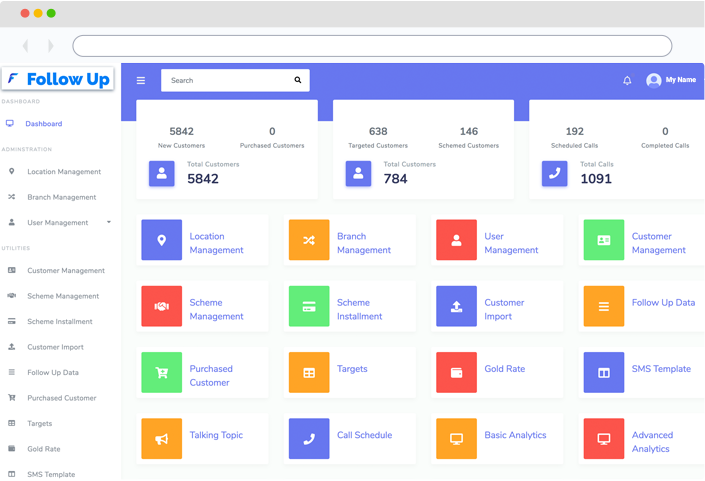 Your customers deserve a better experience. Create customers for life with our first-class intelligent CRM software which will streamline your day to day business activities with extraordinary features specially designed for customers and sales, marketing and service automation.
Industry-Specific Solution
Developed specifically for people like you in the jewelry industry, Lilac Follow Up makes implementation and maintenance more affordable.
SalesForce Automation
Designed to handle Contacts, Leads and Accounts, Integration of web page for lead generation and Forecasting of sales constraints with accurate Reports.
Stronger Collaboration Across Teams
Help your people collaborate like never before with the Lilac CRM system. Avoid data duplication and empower your marketing and salespeople to work in a much smarter and faster way.
Define Your Own Reports
Lilac Follow Up provides the flexibility to configure reports based on the type and needs of your business. The presence of powerful custom reports feature enabled to take reports from any angle of your business or process model.
24*7 Access Without Boundaries
Secure cloud storage for your files. So that you can log in from anywhere, anytime without any turbulence. All information is automatically updated and advice from experts 24*7.
Realistic CRM Solution Crafted for Your Business
Streamline your operations with the most affordable CRM.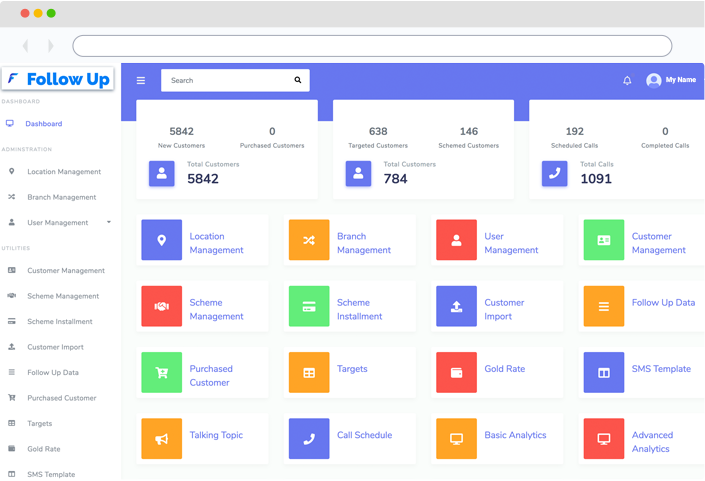 Next-Gen CRM With Laravel Support
With Lilac Follow Up, your salespeople can work from their smartphones or mobile devices irrespective of where they are located geographically. This makes sure that they receive and get access to instant, up-to-date and real-time insights pertaining to customer data even when on the run. Deliver exceptional customer support by intelligent custom made CRM need many from experts.
---
Follow Up Bundle
Your sales force CRM needs much more traits for better performance.

It is a great software for keeping accurate notes and communication regarding clients. I have personally been tracking 100's of clients since 2018 inside this system. The biggest pro with Lilac Follow Up is that there are a million ways to customize the software.

Lilac Follow Up is a low cost, low risk and quick to deploy CRM solution. Great benefits of having this CRM and it allows us to know our business and customers more and hence grow our revenue.
Know Your Customer with Lilac Follow Up
Next gen CRM software for your business needs.
Let's Work Together
We love meeting new people and brands. Take a sec to let us know a bit about your project.
We respond to your messages within ONE business day.
Call Enquiry Assistance
We are always available on call to provide all assistance for your inquiries.
Project Consultation
We provide you all the technical consultation regarding you project.
Project Estimation
You come to us with your project; we provide you all the planning and full costing.
Schedule Your Appointment
We help you in scheduling your appointments whenever you want to meet us directly.
Our Locations
The Lilac Infotech has been universal in its way to deal with business from its beginning.
Collaborate with us today for a noteworthy service experience
Explore Mobile App Development Services
Explore Web Development Services