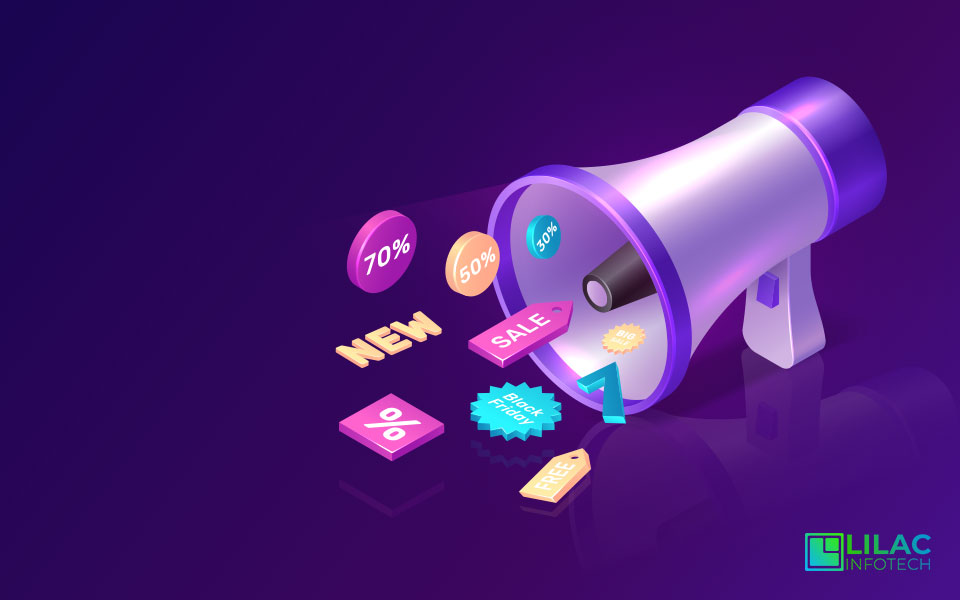 ---
Digital marketing is defined by the use of numerous digital tactics and channels to connect with customers where they spend much of their time: online. From the website it to a business's online branding assets -- digital advertising, email marketing, online brochures, and beyond -- there's a spectrum of tactics that fall under the umbrella of "digital marketing. "The best digital marketers have a clear picture of how each digital marketing campaign supports their overarching goals. And depending on the goals of their marketing strategy, marketers can support a larger campaign through the free and paid channels at their disposal
Building a website is easier than ever. It is the foundation of your digital strategy and is one of the most effective means of advertising your products. There are a lot of digital marketing tactics which will turn your browser into your customer with smart and engaging applications. Here we explain about the way your website sells your brand to the world by its own built-in tactics.
Triggering Traffic
You can't just open a website and expect people to flood in. If you really want to succeed you have to create traffic by using accurate and attractive content management system in your website. Because a website helps you generate leads while you are asleep. More than 80% of customers research a product online before purchasing it. This means that they visit Google and type the keywords related to the product, such as the 'Best restaurant near me.' You can optimize your website in the search engines to boost the chances of particular products or services being served up higher in search engine results pages (SERPs) , thus increasing your visibility with prospective consumers. Title, Meta description, and keywords are some of the vital things you should optimize on your website to improve your SEO.
Authenticity
In today's digital era, customers believe that a reputable business should have a website. Without the presence of an attractive site creates doubt in your target audience's mind as to whether you are legitimate or not. Quite simply, the reason behind this is that most customers assume that a business without a website is either, at best, odd or perhaps even a scam. Either way, it does not provide confidence in the potential customer for your business.
Your E-commerce site is the online shop window
An internet site helps you to exhibit your items or services in a lot the equal way as a shop window for a high-street store. It serves to entice a person to your website and find what they need. But websites go an awful lot in addition and work lots tougher than that. A website makes it feasible to find a product or service in a click on or two—much easier and faster for a patron to figure out what they want than going into a physical retail story. They can additionally examine reviews and case research to assist validates claims or watch animated or explainer movies to get a better appreciation of what your business is all about.
Face of your Brand
A website offers a business an automatic online presence. Once you make a site, you introduce clients to your goods and services—it's a simple link they click on from your email signature or through eye-catching visual campaigns on social media or in a digital ad, Of course, the number of prospective customers your site will attract depends on your Internet Marketingefforts to capture people's attention, such as online advertising, using social media, blogging, and Search Engine Optimization. You can create bespoke landing pages to help your marketing campaigns be even more effective, and convert traffic into leads and then into sales, even start a blog to get your opinion and expertise across.
How can you build a Website?
Having a website is like opening a door and inviting potential customers into your business. Your site communicates with prospects and customers 24 hours a day, 7 days a week, 365 days a year. Even when you aren't at work, your website is. Your customers can get to know you and your products through the website at their convenience. It can be better than passing out your business card to thousands of people. To some, it might seem like an overwhelming task to build a site, but there are so many tools around to ensure that you have a stress-free process. You can make a site on your own using Word Press and its many themes, or with website builders like Weebly, Squarespace, or Wix.
Should I Build My Own Website or Outsource?
DIY is affordable and preferable if you are running a small business. On the contrary, if you have a budget that can be devoted to a website for a market that is broad, outsourced specialists are recommended for a few critical reasons. Outsourced specialists can develop websites made-to-order that are unique as they do not use themes or templates. Furthermore, these specialists can fix issues or bugs and prevent any problems that may adversely affect the performance of your website without you needing to worry about how to do it yourself. The Benefits of outsourcing include:
Advanced web solutions
Cost effective
Custom Solution
Consistent Availability
Gives Real-time Project Access
DIY Website Builders
Do-it-yourself website builders offer all the building blocks needed to create a site section by section and page by page. Moreover, they provide a lot of plug-ins, templates, and themes you can tailor to your website as you desire. And the cost is normally extremely competitive, which could be ideal for a start-up wanting to build its online presence. Hosting often comes with packages that have options that suit your needs, meaning that whatever you need should be available. DIY website builders offer ongoing support as part of their packages to solve issues, but may not be 24×7 or quick to respond. Making and maintaining a website is a rewarding move. Some people find it hard to find the right builder to create a business website—with so much choice, that is understandable. Fortunately, there is plenty of research out there on website builders all ready to help you weigh up all the pros and cons!
It is a normal occurrence for brick-and-mortar business establishments to encounter visitors entering their store, skimming through and inspecting products, then leave without buying anything. Many kinds of people like these come and go, but a targeted few will actually make a purchase and if satisfied, will come back for more on a later date. If you get less of the later and more of the few, sooner or later your brick-and-mortar business will cease to exist. Your business can be likened to this. Even if you have tons of website visitors but none of them ever convert, your business will also cease to exist. Digital Marketing helps you make use of proven strategies and techniques that attract not necessarily more traffic – but highly targeted traffic that delivers results. Targeting the right kind of people that delivers the right kind of results is what Digital Marketing is all about – ensuring survival for your business.
---
---