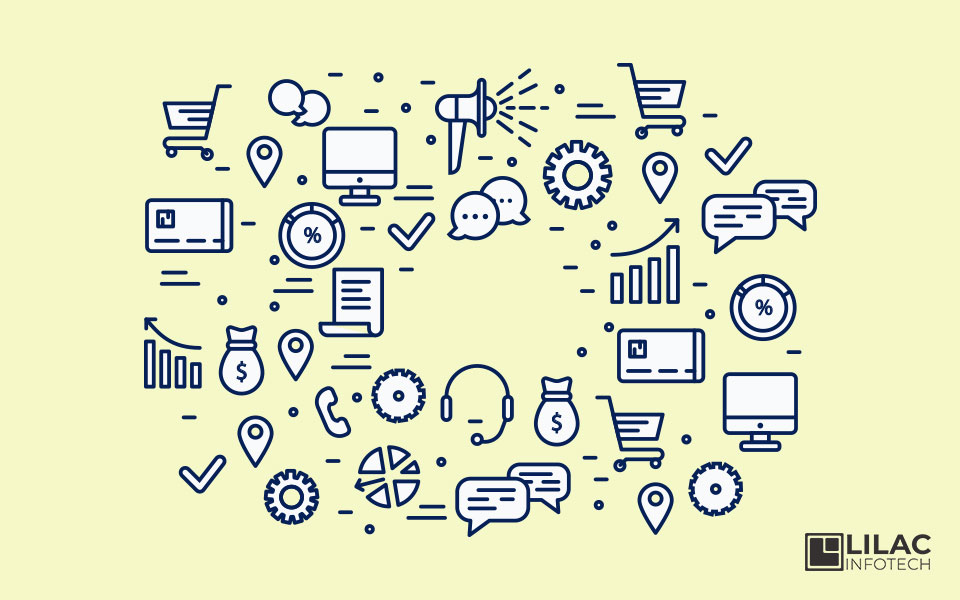 ---
If you're a digital marketer,it's important to catch the new trends and tactics to reach your audience indifferent ways. Today, there are 7,000 marketing technologies on the market.Technology and trends are always evolving, so to help you stay on top of it all, we've put together this list. In a report on the study by Tech Crunch, they summarize that the majority of online shoppers prefer to shop in-store but convenience, price comparisons, the ability to conduct more extensive research on a firm, and more ultimately led them to buy online. In addition to being online, businesses need to use their online presence as a full-fledged marketing effort to maximize their audience reach and increase their revenue generation. If you can tick off every item on this digital marketing checklist,then your digital marketing strategy is ready for another great year of success
Here are some tips for your success in internet marketing,
Reply to all
If you can reply to everyone who engages with you on social media, you're doing better than 75% of brands on social media. Some reports, like this one from Sprout Social, have found that 5 in 6 messages that need responses are not answered by brands.
Check your brand mentions
One layer deeper into replying to everyone is checking your mentions—any time someone reaches out directly to you on social media.
Track keywords and phrases on social media
We've found some cool ways to use stuff like saved Advanced Searches on Facebook, for example. And from resources like Mention, which offers very powerful Google-Alerts-like monitoring options every where, we gain a lot of value.
Plan your updates for the next day
Plan your updates ahead of time is perhaps our number one time-saving tip for social media. When it comes tot he amount of what to post, we're grateful for the research and advice that others have put together on the ideal frequency of all the social networks.
Check out more social media profiles
Check out other social media profiles we've gained so much motivation from other people's work that going out and seeing what folks are trying on social media is becoming a regularly scheduled part of the day.
Get creative with Design
Make a note of all the platforms you need design work for and ensure your message will work on each platform.You will need to customize your message per platform based on image dimensions and text limitations. Because creative designs play a big role in the branding of your company name in social media
Accurate content usage
We've found this to be an area where we're okay investing a good chunk of time to find truly helpful,high-quality content to pass along to our audience. Many sites excel in personalized recommendations and hand-picked stories, and we're grateful to include many of these in your daily workflow.
Make Google Ad words Cheat Sheet
Google Ads is an online advertising platform developed by Google, where advertisers pay to display brief advertisements, service offerings, product listings, video content, and generate mobile application installs within the Google ad network to web users.Google Ad words Cheat Sheet shows you how to set up, the rules you need to keep in mind, and how to write ad copy that works. It also goes on to define some of the terms that might have seemed like gibberish when you first got started.
Make contact with people who fit with your niche
Some people and brands choose to follow a bit more strategically by connecting with those who share common interests. With this, you can browse through a new follower's bio or timeline to see if their social presence meshes with yours and then decided whether or not to return the following.
Use local SEO Checklist
When prospective customers search for certain keywords, you want to appear at the top of the result page. The sites in the top few positions on page one of the search engine results page are the ones that earn the lion's share of the clicks. Choose your primary keywords carefully and know your competition. This checklist is a great way to keep track of your local optimization. From on-page SEO to social signals, this list covers every aspect of your SEO to manage your process most easily.
Paid Social Media marketing strategies

Using paid social media marketing strategies is one of the most successful areas of digital marketing. It helps you to find more customers from the niche market and increase your brand name.
Daily report & Measure your success
You must check the daily performance and keep a note of what's working for you. The benefit of digital marketing is that it can be monitored and changed in real-time. If you make a change on a platform like Facebook or Google, your changes can be live within minutes. Daily report will help you to keep track your daily digital marketing hunting and gives immediate results
Please go through some of the most important checklists for including in your daily digital marketing strategies
Advanced Content Promotion Marketing Checklists
Re targeting Cheat Sheet
Inbound Marketing Checklist
Google Ad words Cheat Sheet
Local SEO Checklist
Social Media Marketing Checklist
Conversion Rate Optimization Checklist
Google Analytics Metrics and Dimensions Cheat Sheet
Ultimate SEO Checklist
Site Audit Checklist
Universal Analytics Cheat Sheet
Startup Launch List
The Social Platform Cheat Sheet
Twitter Advanced Search Checklist
Website Usability Checklist
The Keyword Research Cheat Sheet
Website Launch Checklist
---
---