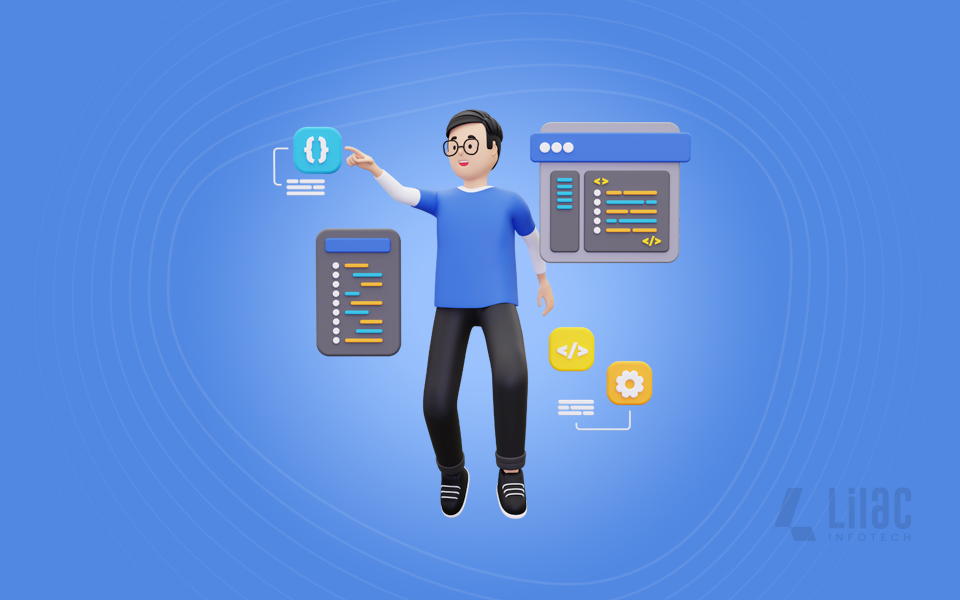 ---
WordPress has made considerable strides since its debut in 2003 as a virtual blogging platform. It is currently the most widely used content management system (CMS), powering millions of people's and organizations' websites, blogs, and online stores. With its enormous collection of plugins and themes, WordPress has established itself as a top option for anybody looking to build a unique online presence. Because of this, WordPress development services are now a well-liked option for companies and people who want to build a strong and adaptable website without starting from scratch. With countless options for customization and interaction with third-party services, the platform's adaptability and flexibility make it a perfect choice for everyone, from microscopic bloggers to major companies.
WordPress has cemented its position as the most potent CMS on the market. This blog will offer insight into the fascinating advancements in the WordPress ecosystem, whether you are a business owner, a developer, or simply interested in the future of WordPress development services and the latest trends in CMS.
What makes WordPress so popular?
Today, creating a website is a simple task. Without having much technical expertise, learners, and enthusiasts can develop websites using the many available resources. The fact that WordPress is simple to use and adaptable enough to create many types of websites is its best feature. Tech-savvy people can quickly create a simple website, but a more appealing design is crucial for the average user. In this case, the resources could be more adequate, and WordPress excels at simplifying everything. Several content management systems (CMSs) are now available, but WordPress is more well-known.
In the field of website development, WordPress has revolutionized its presence. It has established itself as the go-to platform for building various websites, from blogs and portfolios to e-commerce sites and beyond.
Advantages of Using WordPress CMS
WordPress is well-liked because it is simple to use, even for those without prior web development knowledge. Even for individuals who lack technical expertise, creating and managing a website is simple because of its user-friendly layout. Additionally, many online tutorials and resources can assist people in learning how to use WordPress and create the desired website.
WordPress's adaptability features are one of its main benefits. With its vast selection of plugins and themes, WordPress can be customized to meet the specific requirements of any company or person. Whether you want to include a unique contact form, a social network feed, or an online store, there is probably a plugin or theme that can help you accomplish your objectives. Furthermore, numerous plugins and themes allow further customization through their settings or custom code, offering even more flexibility and control. Because of its customizability, WordPress is a great option for organizations and people who want to establish a distinctive online presence that represents their identity and core beliefs.
The versatility of website owners allows them to alter the style and feel, add new features, and integrate their website with other platforms to their exact specifications.
Having a mobile-responsive website is essential in today's society. A lot of people in the world are using the internet via mobile devices. Fortunately, WordPress has built-in mobile responsiveness, which means your site will instantly resize to accommodate any screen size, whether it's a desktop, laptop, tablet, or smartphone. Responsive themes make this feasible by allowing for easy navigation and readability across all devices and adapting to various screen sizes. You may also optimize your site for mobile using a variety of plugins, such as cache plugins, that reduce the time it takes for users to load your site on mobile devices. WordPress's integrated mobile responsiveness ensures that no matter how your users reach your site, it will look fantastic and work properly.
SEO (search engine optimization) friendly:
WordPress was developed with search engine optimization (SEO) in mind. SEO is a crucial element of every successful company's website. The platform has several built-in features that make it easier for search engines like Google to crawl and index your website, including a clear permalink structure, XML sitemaps, and quick loading times. Furthermore, numerous SEO plugins for WordPress, including Yoast SEO and All in One SEO Pack, can assist you in optimizing your content for particular keywords and offer recommendations for enhancing your site's overall SEO performance. WordPress helps businesses increase their search engine rankings and drive more organic website traffic by providing these capabilities and plugins.
Future Trends in WordPress Development and CMS
1. Increased Emphasis on Security:
Website security is now a crucial concern for organizations and consumers as cyberattacks become more sophisticated and frequent. Security will continue to be a deep concern for WordPress development because WordPress is one of the most popular CMS platforms and is, therefore, a great target for hackers. WordPress has been enhancing its security measures to handle the constantly expanding security threats. WordPress's dedicated security team continuously tracks security risks and publishes updates to fix potential vulnerabilities. WordPress promotes recommended website security practices, including using strong passwords, installing SSL certificates, and recurring theme and plugin updates.
In addition to this, we can expect to see more in-built security features in the future, which include:
Better authentication protocols
Enhanced data and file encryption
Advanced malware eradication and scanning
Improved user role management
Better backup and restore options
2. Enhanced Compatibility With Various Platforms:
Due to the complexity of managing an online presence, businesses and individuals frequently use several platforms to handle different areas of their online operations. For instance, they might utilize eCommerce platforms to sell things, social networking platforms to interact with customers, and marketing automation systems to handle their email marketing campaigns.
WordPress has already made tremendous progress in strengthening its ability to integrate with other platforms to meet this demand for seamless integration. For example, WordPress provides many plugins and extensions that enable users to connect their websites to social networks like Facebook, Twitter, Instagram, etc. These plugins allow users to show social media feeds on their websites and publish content on social media platforms.
3. Advanced Customization Options:
WordPress is renowned for offering various customization tools that let users build highly customized websites tailored to their needs. However, we expect WordPress to continue to innovate in this space, given the rising demand for more sophisticated customization options.
Page builders are one area where we anticipate seeing more sophisticated customization choices. Numerous page builder plugins, including Elementor, Divi, and Beaver Builder, are already available for use with WordPress. These plugins allow users to design unique pages using drag-and-drop user interfaces. Nevertheless, we anticipate these page builders will get even more sophisticated, with features like more sophisticated layout options, element customization, and better integration with other WordPress features. Another area in which we expect more advanced customization options is in the area of themes and templates.
4. Greater Use of Artificial Intelligence :
The growth of artificial intelligence (AI) technology to an ever-increasing degree has created new opportunities for WordPress development services. We anticipate seeing more WordPress plugins and solutions with AI features, allowing companies and individuals to automate various website administration tasks.
Chatbots are one of the prominent areas where we might see an increase in the application of AI in WordPress development services. Businesses that use chatbots can automate customer service and assistance, handling many inquiries and requests without human participation. Businesses may provide 24/7 customer assistance, speed up response times, and lighten the load on their support employees by integrating chatbots into their WordPress websites.
Another area of AI development is content creation. AI. Powered tools to provide high-quality, SEO-optimized content quickly and easily. These technologies analyze data using machine learning algorithms to provide content catered to the target audience's individual requirements and tastes.
5. The continued growth of the WordPress community:
The WordPress community is a vibrant, diversified network of users, designers, and developers enthusiastic about the open-source content management system (CMS). This community is one of the main forces behind the success and expansion of WordPress, and its contributions are essential to the platform's continued development.
Developing new plugins, themes, and other tools is one of the main ways the WordPress community contributes to the growth of the CMS. For WordPress, thousands of free and paid plugins and themes are available, many of which were made by the community. These plugins and themes help increase performance, provide new functionality, and improve the visual appeal of WordPress websites.
Overall, the continuous growth of the WordPress development community shows the power and flexibility of the platform. As long as this continues, WordPress should continue to evolve and improve in the future to improve its online presence.
Wrapping Up
In other words, WordPress is evolving quickly, day by day. Keeping an eye on the latest trends is essential for the success of WordPress development services.
Lilac Infotech is the best WordPress development company in India. We provide customized and affordable WordPress web development services for your business. We have highly experienced and fully skilled WordPress developers who can speed up your website and enhance your online presence. Custom WordPress development to maximize your revenues from your vision. Let's talk about your idea and implement it for the expansion of your firm.
---
---