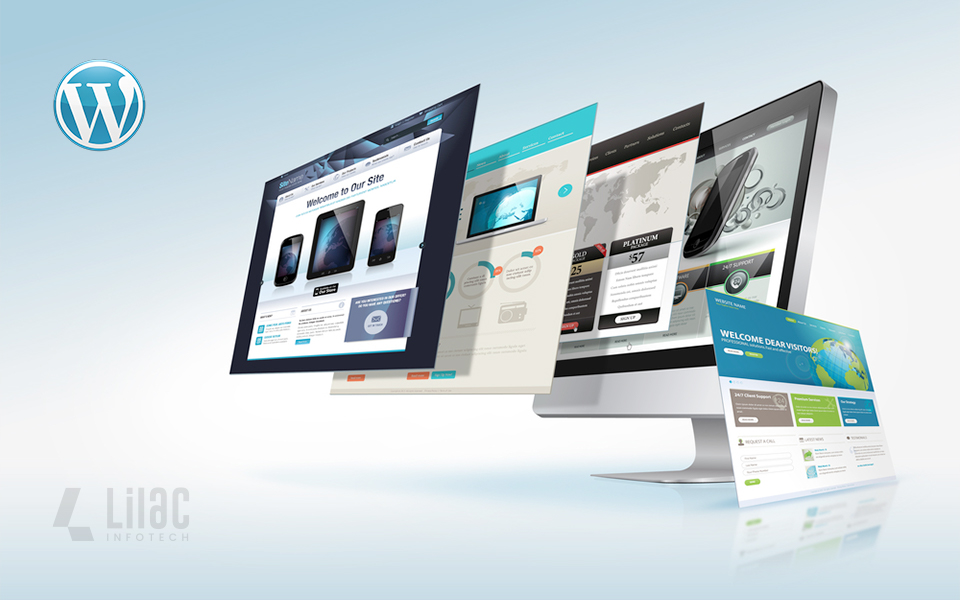 ---
WordPress is conquering the world by storm, with its market share reaching an all-time high. WordPress is one of the most user-friendly content management systems. Whether you run a business or are a passionate individual looking to start a blog, a website may help you define your identity in the virtual world. Out of all social media channels, owning a website gives you a personal area on the internet. You do not need to constantly monitor the norms and changes in the condition of these sites to attract traffic to the website. This outstanding content management system provides scalability and functionality that allows it to run a high-traffic e-commerce website as smoothly as a personal blog.
Why Do You Need a WordPress Development Company?
When it comes to WordPress website development, hiring an expert is a wise investment. A professional WordPress development company brings a plethora of expertise, resources, and experience to the table. They may assist in streamlining the design and development process by optimizing your website for search engines, ensuring a mobile-friendly design, and integrating necessary functionality following industry best practices. They can also give ongoing support and upgrades to keep your website functioning effectively and safely.
If you want to build a complete WordPress website, you should engage a WordPress Development Company. To help you navigate this congested industry, we've compiled a list of the best 10 WordPress development companies based on expertise, services, and client evaluations.
Top 10 WordPress Development Companies in India
WPWeb Infotech is now India's top WordPress Development Company in this vast ocean of WordPress. WPWeb Infotech has been focusing on WordPress development and working completely in the WordPress market since 2015. WPWeb Infotech is an Envato Elite Author with well-known products such as Social Auto Poster, WooCommerce PDF Vouchers, WooCommerce Social Login, and many more. WPWeb passionately believes in client happiness and strives to give it to its clients. WPWeb is available to its clients 24 hours a day, 7 days a week, and always listens to their needs. WPWeb employs a very adaptable and transparent process for its clients.
Lilac Infotech is a well-known WordPress development company in India that provides amazing solutions. Lilac Infotech is a delightful WordPress development company that specializes in amazing mobile app and web development services. They stay ahead of the curve in the fast-expanding digital market owing to a great staff of competent individuals. Their WordPress developers bring a wealth of knowledge and experience to the table to construct sturdy and feature-rich solutions. Lilac Infotech provides cutting-edge solutions that promote success for its clients via creativity, commitment, and a client-centric approach. They encourage a collaborative and continuous learning culture, ensuring that their team is prepared to handle challenging challenges and offer innovative solutions. Their dedication to quality and client pleasure, combined with their current knowledge of WordPress trends, ensures that websites are dependable, scalable, and user-friendly. Lilac Infotech is a trusted partner for organizations of all sizes, with a successful track record and dedication to excellence, making them a top choice in the Indian WordPress development industry.
Seahawk is used by top-tier WordPress site hosting companies to power professional services at scale. Seahawk began by supporting GoDaddy Pro with difficult, escalated WordPress support tickets. What distinguishes it is that they are trusted by the best-recommended WordPress site providers to build and manage pro-retention operational processes internally. Because of its familiarity with a wide range of WordPress support requests, Seahawk has a distinct advantage over traditional agencies. It is an exceptional WordPress development company. It also allows us to scale and offer their customers innovative prices. They are overjoyed to be working with some of the most amazing people in the WordPress community, and they are just getting started!
Hidden Minds Infotech is a provider of IT consulting and technology solutions. It offers cutting-edge IT-based marketing services via the Web, Mobile, and Cloud. It has a strong presence both in India and internationally. They were designated one of India's top 50 fastest-growing companies in 2013. Hidden Brains provides high-performance technology solutions based on their skills and understanding of the IT business. This WordPress development company also assists organizations of all sizes in accelerating and realizing their full potential.
Yudiz, an ISO 9001:2015 certified IT development business, is an excellent choice for digital transformation and technology services. They have continuously offered a competitive edge in the form of robust, foresighted, and qualitative solutions, from ideation to execution. Yudiz was named the best mobile app development firm in Gujarat by GESIA in 2015, and we continue to provide great all-around IT services that attest to our top-tier products and commitment to perfection. They have supplied bespoke domain-specific IT solutions that have successfully tackled various business difficulties using their agile, collaborative approach. Their extensive knowledge in mobile app development, game development, Blockchain, AR/ VR, and web development has helped them retain many clients over the years.
Uplers, a WordPress development firm, was founded in 2012. It had merged with three other companies by 2013. These three firms' work is highly distinct, but when united, they constitute Uplers. One of them creates email templates, and as of 2021, they are producing 3000+ email templates each day, with 5000+ clients expressing interest in the domain. The work of the other organization is distinct because they saw a significant difference between cost and quality in search marketing and sought to bridge that gap and bring the two closer together. Finally, the third enterprise was coined in October 2013 when they noticed the growth of WordPress and decided to create their company.
GeekyAnts is a Bangalore-based web and mobile app development firm. They primarily provide web, mobile, game, and blockchain solutions for your company. They have a staff of skilled WordPress developers who can create custom themes and plugins, as well as provide eCommerce solutions and website maintenance.
SAG IPL, situated in Jaipur, India, is a market-leading blockchain development firm. For many years, the booming IT firm has provided unrivalled blockchain solutions to global customers. With over 13 years of expertise, they have worked with some of the most well-known businesses, like FISSI, NASSCOM Foundation, and others. Custom theme and plugin development, eCommerce solutions, and responsive design are among their offerings.
Sparx IT Solutions, based in Noida, Uttar Pradesh, specializes in creating client-driven websites. There is a dedicated staff of designers who strive to deliver outcomes within the timeframes specified by customers while maintaining quality for each project. Aside from WordPress development, the organization is also involved in online promoting, massive data analysis, and internet company web expansion, and that's only the tip of the iceberg.
Girnar Soft, founded in 2007, is a well-known company that specializes in innovative web and mobile application development. Girnar Soft is a prominent player in offshore product development and software outsourcing, with over 100 developers spread across 50 countries. The company's primary focus is on providing cutting-edge solutions that match the changing needs of its clientele. Girnar Soft assures that its developers are ready to produce high-quality solutions by remaining current with the latest technologies and cultivating a culture of continuous learning. Girnar Soft's diversified worldwide staff delivers customized services that suit clients' individual needs, benefiting enterprises of all sizes. The company provides flexible, scalable, and professional solutions to clients globally by providing cost-effective offshore development services.
Looking for a trusted WordPress development company in India?
Connect with a leading WordPress development company in India today and unlock the potential of your website!
Wrapping Up
If you wish to develop a WordPress website, the above is the best WordPress development agency to consider. Perhaps the list presented above will be useful as you look for a WordPress development company in India to work on your next website project.
Consider Lilac Infotech if you need WordPress solutions for your website. It offers a staff of WordPress experts who can handle practically any WordPress task. Lilac can also be used to create everything from templated websites to completely customized enterprise-grade WordPress. They carefully select technologies to ensure that WordPress methods are best-in-class.
---
---