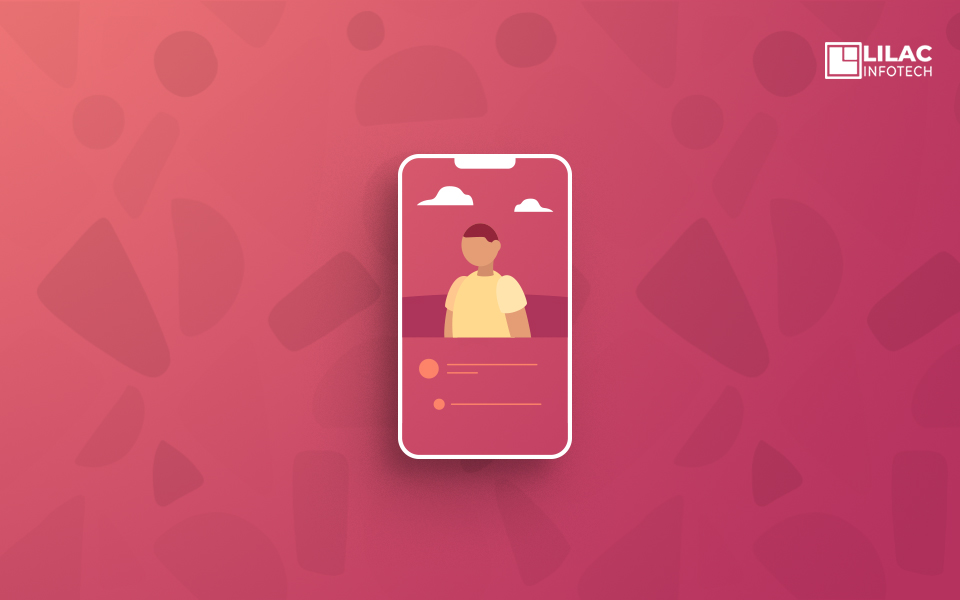 ---
Marriage is typically a one-day event for which your complete family, your relatives (the distant ones too), your friends (enemies too: P) all of them put in their full efforts. In today's times, searching for a bride or a groom is a pain. Where do people have the time to go out and search for their soul mates? Also, everyone in this modern world needs to marry a choice guy.
When we spoke of marriages some years ago, parents used to recruit someone or see their son or daughter with a suitable match, but the time has now shifted. People now seek to match their son/daughter on the Internet, even occasionally brides/grooms look for themselves. And they do not have to spend more resources on these matrimonial pages in this manner. Many smartphone apps and Blogs from matrimonial communities will assist you in selecting the right friend. Matrimonial applications provide all the material about the bride or wife so that the parents have all the data they want.
And it contains several bio data from brides and grooms for the best of these marriage smartphone applications. What are you going to have to do, then? Registering and posting information to these services will find websites providing free membership.
What is a Matrimony App?
The marriage market currently attracts investors' interest and smartphone applications would be highly popular for this sector in the future. These sums will continue to rise every next year and we surely need mobile matrimony applications. And you intend to make lovely matrimonial applications now, so keep this knowledge tuned. Let's continue! Let's continue! You can target the public by creating a matrimonial app by enrolling in the matrimonial app easily. You can see the right fit and try more applications according to the requirement outcome.
Benefits of Matrimony App
There are a few advantages of matrimonial smartphone applications, but we will concentrate on the most important. These applications have, without a doubt, minimized a person's workload by accumulating millions of profiles on their website and apps, giving the parties involved the choices and enhancing the consistency of their decisions.
Registering in the app is fairly simple, provided that users can create their profile and then view all associated profiles. Users interested in the development of mobile applications for marriages are,
On any of the parameters such as faith, caste, and other desires, users can select their life partner.
The uploaded profiles are provided with maximum protection and anonymity.
Excellent ads and promotion source.
The incredible growth in consumer dedication is conceivable.
Some must have Features in a Matrimony Application
Using this attribute, the device users are able to store the candidate's profiles and see them when they start up the Program quickly next time.
Your framework must allow users to upload photos to your library and in order to share them with the accounts they have an interest in, they will quickly upload their image on their page.
Integrating this feature helps app users to access the social media of the user profiles they choose so they can share their social networking profiles in pictures and other things.
Using the Newsfeed attribute, the App Admin will stay updated about the behavior of all the device users.
In addition to allowing app users to ban new user accounts that may cause unwanted disruption, it is important to protect the privacy of app users.
Calling and Texting in-app
Again, this function can help users make calls and send messages to interesting application profiles.
This functionality helps users to figure out the opportunities according to their wishes, such as their location, jobs, culture, etc.
You are able to find the required matches near a place through City Search using this attribute. This encourages customers, by their will and endeavours, to start the quest inside their city.
In all matrimonial smartphone applications, adding Chat API is a must. In order to reach a degree of comprehension, it is important that app users interact with other users. At the end of the day, chat conversations are better for people as they find it very easy.
An embedded OTP (one-time password) function into your app, via SMS, call, email, and so on will help user authenticity.
This role is useful for the administrator who can synchronize the application information with organization records, etc.
Instead of saving the images into your phone album, users would be able to exchange pictures with other accounts by tapping on the smartphone camera.
Users may receive notifications on new changes, for instance, with the application that updates a new profile in a specific category.
User information security can be maintained at all costs and this can be achieved simply when keeping special security steps into account.
Integration of third-party APIs is now essential for many applications in matrimony apps today and in the same fields. Like, you have to add chat API, third-party camera API, etc.
Costing of a Matrimonial App
To create a matrimony app, how much does it cost? That is the most frequent question that crosses everyone's mind. Don't worry, here you can find the approximate cost to create an app for marriage.
The cost of developing an application depends on various factors. To list a few:
Technology style – Development costs depend on the type of application to be chosen, and the application type to be built on is very important to determine. Three types of apps – native applications, hybrid applications and progressive web applications – have been developed.
App Development Team – You can recruit a team of committed mobile app developers to produce a creative and easy-to-use mobile application. The budget might be a little big, though, but it is worthwhile.
Technology and features – You can still increase the overall performance of your matrimony Software by selecting the best production software, technologies and settings. Implementing updating technologies and features will dilute your account, but think that higher returns are better for me.
Platform of the Application - Production costs often depend on the technology framework. You have to decide whether an app is for Android users or iOS users in the matrimony app, first of all by choosing an ideal platform. If the budget is not an issue, you can develop the app on both platforms (iOS and Android).
Some Best Matrimonial Apps
In recent years, there have been more and more matrimonial projects on the screen, but they have not all been as successful in attracting public attention as some of the major mobile marriage applications did. Therefore, let us look at some of these powerful mobile apps for marriage.
1.Bharat Matrimony
For many years now, Bharat Matrimony has been providing the best matrimonial services to users and has become popular within the Indian market. Almost two different types of marriage exist: one is elite marriages, involving rich and rich families; the other is marriages that are suitable for busy professionals. Bharat Matrimony's registration process is quite simple and straightforward, which makes it much easier for users to access profiles. Bharat Matrimony mobile app can be found on both platforms: Android and IOS.
2.Shaadi.Com
With its 20 million profiles, Shaadi.com is the world's largest matrimonial platform. You can easily register with the app and create a profile for yourself even on your smartphone, which makes this platform a bit different. It contains an IM element that helps users to chat with other users on the app. When registering, you must select your preferences, interests, likes, and dislikes to get matches and access online profiles. This double platform is Android and iOS compliant.
3.Elite Matrimony
Elite Matrimony applies to marriage apps for affluent and prosperous people. Mobile devices are available on this website that will help you scan for your matches on this website and keep them in touch. The software is both Android and iOS eligible for use. You should snap your profile and record it. Online searches, for example group, town or income, are possible with various choices. Explore the app's functionality to help you get your partner complete details. Notifications of matches plus the one that you found exciting may be obtained.
4.Jeevansathi.com
Over the years Jeevansathi.com has been one of matrimonial websites with the highest confidence. It was discovered in 1998 and has represented the Indian public since then by giving them the life partner they desired. The matrimonial website Jeevansathi.com has developed itself as a market leader and is absolutely healthy for stakeholders. The platform's software is Android and iOS compliant.
There are many more matrimonial applications that are taking over the marriage markets in India and worldwide as well.
To Conclude
Since marriage has always been a matter of high priority in our world, more and more companies are moving online. One must now look to invest in the creation of a mobile matrimony app. In the present situation, people tend to tie their children's nodes to take the social safeguards into account. So, if they knock on their doorstep, they may not say no at this point. Since there are a lot of app developers in India, for your matrimonial app development you just need to jot down the best mobile app development company in India, who will help you resolve all your uncertainties regarding the development process.
---
---