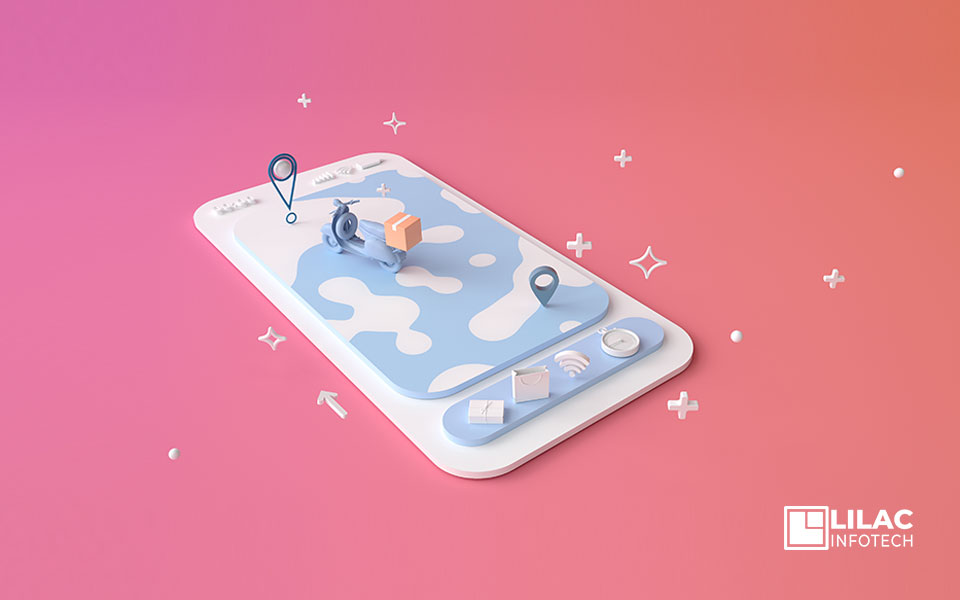 ---
The evolving period in our daily lives has altered the method in which resources are bought. Today, in society, on-demand applications for ordering groceries, i.e. grocery apps, are widely preferred among consumers. In particular, the pandemic which led to lockdown has exacerbated people's use of on-demand applications to shop without having to leave their homes.
A poll suggests that one-third of consumers prefer to shop online, and in the future, the numbers will increase. Revenue streams from the online food supply business are growing and are likely to hit a record in the future years. No entrepreneur wants to lose this opportunity of taking advantage of this chance to enter the food supply sector.
The food industry is highly competitive and you need a specific game plan to succeed. Analyzing a popular food supply application like Instacart helps you track the food supply standards. It might be the best moment to look at items you need to know about food supply applications. This blog will give you the information you need to start your business.
The strategy behind apps like Instacart
Instacart has a unique operating model that puts it ahead of the pack when it comes to grocery delivery apps. Retail partners, Instacart shoppers, and consumers are the three tiers of operation.
Retail Partners: Instacart has collaborated with several retailers throughout the country to provide customers with a wide selection of alternatives. To be listed in the Instacart app, businesses must sign a contract.
Instacart Shoppers: These are the delivery contractors who go to the store and buy items. They are hired on a contract basis to pick up orders for clients once they submit requests through the Instacart app. They proceed to the appropriate store to select the items.
Instacart employs two different sorts of delivery executives:
In-Store Instacart Shoppers: They pick up the item and deliver it to clients according to their preferences. Instacart's delivery executives are part-time employees.
Full-Service Instacart Shoppers: Delivery agents distribute items to clients on a full-time basis.
Application's Workflow
After examining the list of businesses and items accessible on the app platform, users may purchase groceries using the Instacart-like app. The user may also utilize the app platform to pay for the things they've ordered. The retailers have notified of the customer's orders as well as the delivery information. The deliverer is informed to pick up the order from the retailers and deliver it to the customer whenever the items are ready for delivery.
How to Start a Business: How to Create an App like Instacart
Business Model
You must first decide on the sort of business strategy for your on-demand grocery delivery service before beginning the app development process.
Marketplace: On the app platform, marketplaces present their menu. People can order products from the list, and delivery companies will deliver them to the buyers. The company owner does not need to own a shop or store in this approach.
Aggregators: Unlike the marketplace, the menu in this approach is created by the stores you deal with rather than you. This is how an app like Instacart operates.
Single Store: This approach is adopted by small local businesses to give easy service to their regular clients.
Grocery Chain: This model's app delivers items to individuals all across the city, if not the country.
Features to be included:
As previously stated, this grocery delivery business is maintained by three parties. Entrepreneurs can give excellent customer service and make it easier for their stakeholders, such as delivery people and store owners, to work smoothly by studying the characteristics.
Customer App
Convenient Search: It allows customers to quickly locate their chosen items without having to wander around looking for them.
Suggestions: The items most commonly viewed by the users are displayed as suggestions which will save the users a lot of time by letting them make their selection easily.
Cart: Shopped items are automatically added to the cart, expediting the checkout process.
Hassle-free Payment: Multiple payment options are available, like debit cards, credit cards, internet banking, and wallets including PayPal, Google Pay, and others.
Track the Order: Customers may be able to follow the status of their orders at any moment.
Feedback: Users' recommendations might help to enhance services through a feedback system.
Service Provider App
Profile: The service provider can create an account on the app and fill up his information.
Order List: Displays a list of past and current orders to keep track of the services.
Accept/Reject Requests: Assists service providers in accepting or rejecting delivery requests based on their availability.
GPS Navigation: Assists consumers in rapidly finding their way to the customers' location.
Wallet: The delivery person may keep track of their earnings from completed orders and withdraw cash at any time.
Admin Panel
A list of orders that includes information on the clients' locations and the products they wanted.
A list of stores with real-time stock and menu information.
When some goods are unavailable from the listed shops, managers in on-demand grocery delivery should be allowed to reject or alter orders.
A brief discussion with customers to handle any possible concerns.
Functionality for customer service.
A Finances dashboard for tracking payments and seeing transaction history.
The opportunity to read client reviews and ratings for a specific shopper's services.
Monetization Model
After you know everything about the functioning of the application, the next most hyped question is how you make money out of the application:
To attract customers, the items must not only be convenient but also should be fairly priced. Let's look at several strategies to make money while keeping prices down for purchasers.
Delivery Fees: You may be charged delivery fees in addition to the total purchase price to deliver their items to their doorsteps. If the consumer wants their order delivered quickly, you can levy an additional fee.
Service Fees: You can charge a portion of the amount as a service fee to pay your application's operational costs, such as shopper management, customer support, and so on.
Some Extra Features
Some functionalities are not required for a grocery delivery app to work well. They may, however, improve your customer experience and help you beat the competition, gain user loyalty, and increase income if done appropriately.
The following are the most promising new features for an on-demand grocery delivery app:
Multiple Signup Options: Signing up for the app with a social media account like Facebook or a Google account is a simple method to get a new client into the app and encourage them to place a purchase. Longer sign-up processes get boring rapidly, and you're sure to lose some potential users who don't finish the procedure.
Chatbots: Chatbots provide automated 24/7 customer support and help resolve a wide variety of issues without involving a human employee. In addition to being convenient to customers, chatbots can also help reduce operating costs and boost the efficiency of the app.
Voice Recognition: In smartphone app development, voice recognition is becoming increasingly popular. This technology may be integrated into the app, allowing customers to place orders without having to type.
Display Nutritional Details: Displaying nutritional value information for each product may be a great option that distinguishes your app from the competition.
Users who enjoy cooking and do so regularly may find a plan-your-meal option intriguing. You may let customers pick the meal they want to prepare by importing recipes into the app, and the app will automatically fill their basket with the appropriate supplies.
Application Development Process
When developers decide on how to develop a grocery delivery software, they must go over your needs again and then create technical specs to match. They must take into account several factors.
Programming Language - The language in which the software is developed is considered an important aspect to consider. It is very dependent on your app's platform - whether it will be released for mobile, desktop, or both.
Payment Option - Using a well-known payment solution is the safest option here. Adding more than one payment option is likely to be suggested by developers.
GPS Navigation - Navigational assistance is a critical element in the creation of an on-demand service app. There are different mobile and desktop tech solutions. Developers employ a variety of technologies to determine the store's location, track customers, and provide directions.
To Conclude:
People all across the world may enjoy a whole new shopping experience thanks to delivery services like Instacart, especially when the COVID-19 lockdown forces them to stay at home. You select products from your favorite retailer and wait for them to arrive at your front door. Is it worthwhile to invest in this fad? There is no question in our minds.
If you already have a physical store (or a chain), you should look to establish a grocery delivery platform by collaborating with other stores and providing delivery services. In any case, a seamless app workflow and strong shopper relationships are a winning mix for your company's success. Grocery app development is an easy task, but you have to be sure of your specifications and the trends in the market. You need to contact the best mobile app development company to get the work sorted for you.
---
---