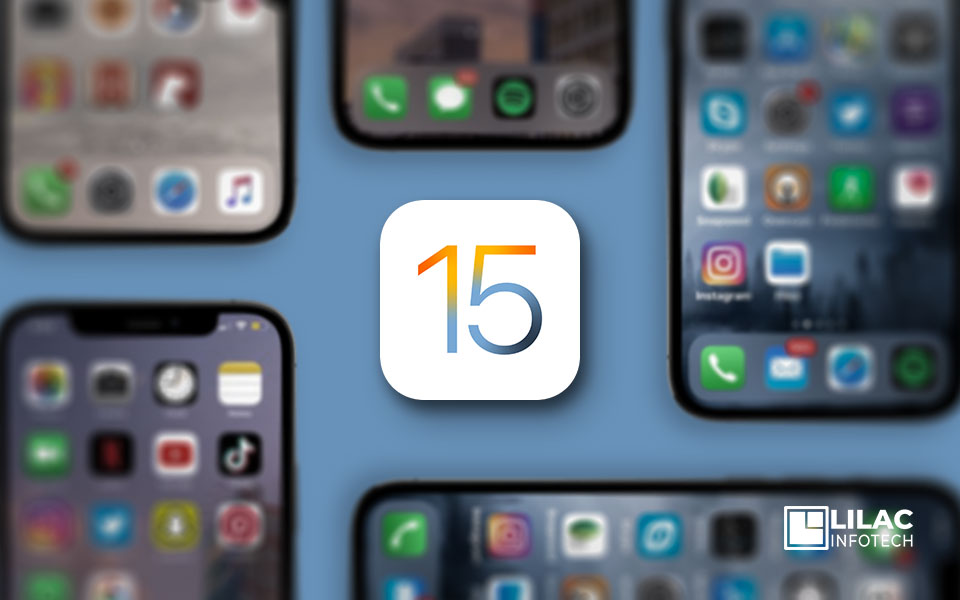 ---
netflix or amazon the World Wide developer congress (WWDC) of 2021, Apple announced the launch of iOS 15. Since then, the iOS developer community has become overwhelmed by the many new features that are part of the current operating system in Apple.
While applications like FaceTime, Apple Wallet, and Photos are updated with significant iOS 15 upgrades, applications such as Weeter are in for a revamp.
Here, we take a detailed look at some of the exciting new features in iOS 15.
We also explain some profitable ideas for developing iOS apps leveraging these new features. You can develop iOS applications to match the iOS 15, which is about to be released.
Some unique ideas for mobile applications using iOS 15 features
Apple has developed a system that can accomplish anything using state-of-the-art technology. To create a new mobile application, entrepreneurs and start-ups may leverage iOS 15.
With a simple swipe, you may develop mobile apps or execute on-the-go translations for safe transactions with Apple Wallet. You may even use the App Store update to boost your app discovery. We all know how important it is for an application to be 'Different and Unique.' With the new iOS 15 features, we have selected a list of some iPhone app development ideas.
1. Translator App
New types of connections are developed with each breakthrough in the technology sector. Translator applications have become a requirement in such a society. They contribute to bridging the disparities among areas.
In addition to the new Live Translate functionality, Apple Translate allows users to translate text in any app. You may thus write in any notice, social media platforms, photo and video text editing, and more in all languages.
The Live Translate feature of iOS 15 is developing and monetizing a translation application idea for all companies. The built-in translation capability in your app allows developers to construct mobile applications for travelers, multinational enterprises, and students.
A wide language support
Translation of voice, text, and camera,
If you don't have an internet connection, work offline.
Native keyboards for language
Save Favourite Word
Basic grammar and orthography controls
Synonym suggestions
2. App for Image Recognition
The Image Recognition app is another exciting concept for an iOS app, which would be a successful investment. Searching files with photographs, rebuilding images, and purchasing online are simply a few applications for image-recognition applications. Image recognition applications are now in high demand. These applications employ technology for identifying images in places, messages, people, and other things like machine training and artificial intelligence.
Your app can be customized for a specific field. E.g., a nutrition application or fitness application can use this when a user uploads a picture of food and the calories can be calculated by image recognition. Your application must survive the competitive market
3. Video Chat App
Video calling applications are at an all-time high demand during these times of lockdowns, curfews, and social distance. Calling is much simpler with new and enhanced FaceTime connections. A profitable potential is the development of Video Chat apps. Although platforms are numerous, innovation is possible.
You may create a mobile app with the new capabilities offered in FaceTime and the SharePlay app that enables friends and family to communicate for hours or join shows in common. You don't need to download applications or extensions on various media platforms like Netflix or Amazon Prime anymore. Develop a video conference application that allows users to share and synchronize their screens during video conversations.
4. Text Recognition App
Image analysis software for text recognition offers text format for the picture wording. It was never simple to take notes in schools and meetings! Just take a shot of the board or display and the image is converted to text on the Apple device. You may create a high-performing mobile text recognition app using an enhanced text recognition function in iOS 15. With a wide range of user bases from students and instructors, these applications are marketable.
Although many of these applications are available in Apple's store, iOS 15 releases make iPhones and iPads more accurate. You may distinguish your mobile app by integrating unique features, like several hand-written fonts, development of mathematical and scientific symbols recognition, support multiple formats; the text documents allow the search & highlighting.
5. Digital Wallets
Safety is of paramount significance when it comes to online payments. Fortunately, the security and user privacy of Apple is top-notch. One of the safest digital wallets available for usage is Apple Pay.
A digital wallet app for iOS 15, complementing Apple Wallet, can be developed. In addition, your app can allow the use of Apple Cash to transfer cash immediately in addition to the addition of debit and credit cards.
More and more consumers shift to online purchases because of safety and convenience. Your app can help individuals manage their money and ensure secure payments without touch.
Some features in iOS 15
We have prepared a list of the top features that will help iPhone users:
FaceTime Users can now plan and share FaceTime calls with anybody using the app for a future date and time. Android and Windows users may now join Facetime calls by using their web browser.
You want to ask Siri to set an alarm, but your internet connection is down. Will you worry? You don't need to! Offline Siri will help you out of it. Siri uses device intelligence to meet basic demands that imply less authority and more privacy.
Your alerts will become more accessible with larger app icons and contact pictures. You may also prioritize applications (including contacts) and Apple will conceal its alerts. You receive a notification summary when you want to.
Focus is a new feature in iOS 15. You may use Focus to configure "specified modes" and construct home pages with the required apps. Additional requests and alerts are hidden until you leave the mode.
Live text detects and isolates text for you from pictures. You may do many actions on the text with a single click, including search, translation, adding reminders, calling, etc.
Live Translate allows users to effortlessly translate text from the features without typing or speaking with live text and picture recognition features. The translation is deployed across the entire device and can be used by any standard iOS application.
Users may take action for a picture with Visual LookUp. Information on a picture, such as its location, its objects, and its characteristics are available. You can also view your call and message history with the individuals in the picture.
Wrapping Up
Apple iOS has always been a technical pioneer. Users can get the finest of what technology is available now with the introduction of iOS 15. Many new capabilities like live translations or 3D maps offer great possibilities for the development of state-of-the-art iOS applications.
We have introduced several iOS app ideas for app development that benefit entrepreneurs and startups. If you are wondering where to start, you can start your iOS app development by getting in touch with the best in-town iOS app development company.
---
---