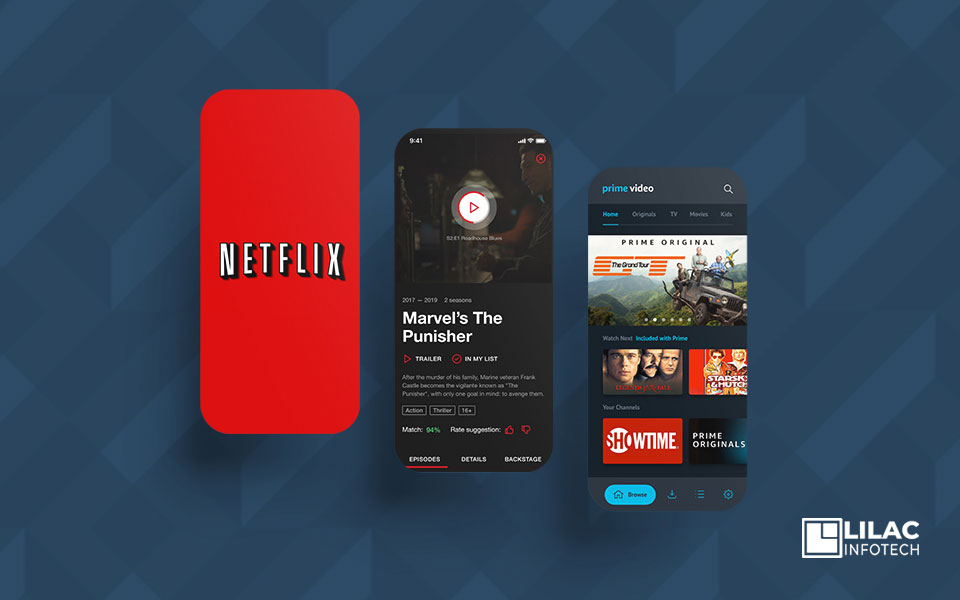 ---
Remember the days when members of the family dispute about what to watch? These days now are a thing of the past. You may view anything from any device at any time using online movie streaming services. By 2025, it is predicted that the worldwide video streaming market is over billions. And this is the ideal time if you want to join the celebration.
The success story of Netflix
In video streaming, Netflix is the top. Netflix has currently over 118 million paying customers since starting as a DVD by mail corporation in 1997. In the United States alone, this service is used by nearly 50% of homes. Why is Netflix so popular, however?
A website was developed by Netflix in 1998. Furthermore, the platform has moved to the models 'Monthly Subscription' from 'Pay per rental.' At the beginning of the 2000s, Netflix concentrated on internet streaming and paid off. In 2008, the streaming service we know today was eventually unveiled by Netflix.
The firm is known now for its original shows, vintage TVs, and films. In 2019 it is expected to generate sales of $17.63 billion. Let us take a deeper look at Netflix before answering the issue of how to launch a streaming business.
Business Model
It's not only the method you monetize your business. It's also about how your audience is embraced. In addition, the business model generates an environment for the company that can grow in the future. Netflix utilizes a business strategy centered on subscriptions. This business strategy allows the firm to expand rapidly and constantly in conjunction with worldwide development.
We can help build video streaming apps that have a continuous-oriented revenue model. It offers several ideas for the various wants and needs of spectators. Netflix provides different content categories for all ages with screen options ranging from one to four users. The availability of multi-devices enables the audience from anywhere, from any time to their favor. While a subscription-based service is the primary economic model of Netflix, its own generated content and media rights will help Netflix.
SWOT Analysis of Netflix
Strengths
Growth exponential
Millions of users
Top-quality Subscriptions plans at only $15.99 per month
Netflix has added an offline consumer download function to view later.
Mobile alternative with low-price streaming
Expansion of the worldwide client base
Use ad-based model
Weaknesses
Green efforts are lacking
Customer support issues
Increased operating expenses
Threats
Economical
Content original
Great interface for users.
All platforms and devices are supported
Opportunities
Show movies with High Definition
Unlimited access to TV shows
Offer free 30 days trial for new members
Netflix originals
Allow membership cancellation any time
Avoid commercial advertisements
Essential ways to ponder about while creating a video streaming application
You need to examine a few factors to build your video streaming service:
Establish your expertise and realize it
With a variety of material from entertainment to education to fitness, creating a differentiator with a unique specialty is crucial. A documentary or index video platform can be created.
App for Monetising
By upsetting traditional monetization strategies, innovation and growth may be accomplished. Plans should always focus on the audience. With the incumbents already in the market, you may use ads or product placement to monetize free memberships.
In addition, if you want to develop your streaming platform to run internationally, you also need to look into the multi-currency requirements.
Experience enhancement
For border instances such as low internet speed and those with limited access, you should optimize the applications' performance.
Not only video streaming
The success of Netflix is not only to stream Videos but to make the user attach to the app using the user design and suggestions. In plans to create Netflix apps such as data analysis and customization features.
Managing several roles in the application
In the Netflix app, User View is only a user role. You need to prepare for and access different users like admin, video owner, partners, moderators, etc.
App Requirements in App like Netflix
1. Internet Stability
Internet speed affects the capacity of the platform to broadcast content on demand. The required connection speed is greater than 2 Mb/s to stream standard-definition movies (megabits per second). Your Internet speed must be significantly greater, though, to broadcast HD, 3D, or 4K. Check the example of Netflix.
2. Architecture for cloud hosting and computing
We advocate the use of Cloud Hosting Platforms for preserving video material since cloud hosting offers the following advantages:
The platforms of cloud hosting are versatile and automatically expand space.
These systems enable fast video content access.
Platforms for cloud hosting are cheaper than hard drives.
Complex architecture is required on-demand video platform. The complexity of your architecture will only expand as your firm evolves. Then you must think about the scaling of your platform right from the start. Thus, complicated data movement may be avoided.
3. Network Accessibility
Even if your online platform is not rapidly growing, assume that it will be expanded in the future. To this end, a content delivery network must be included in your service. The CDN network provides videos over the server network for subscribers. To manage important traffic, CDN turns your streaming app into a scalable solution.
4. Security
Content protection from illegal access on consumer devices must be considered. Consider the following in order to guarantee that your video streaming service is safe:
In the event of server failure, the network background offers 24/7 monitoring and material available.
Token security prohibits without your consent access to third-party source videos.
Domain limitation locks a certain domain content. Other users are unable to see and insert the embedded link in source code into another platform or website thanks to this functionality.
Geographical restrictions are excluded by license agreements from particular regions.
Watermarking offers a further degree of protection for live streams. Therefore, you keep your content rights.
5. Payments
You may utilize the following common payment systems to give your members a range of payment options so that they don't face any issues when it comes to subscriptions and payments.
Cost of developing an app like Netflix
As you can see, a website like Netflix or a mobile app may require a lot of time and resources. However, the cost of the final product will solely rely on how many features the app has. Of course, if you decide to construct such an app, costs may vary greatly, but the overall development costs of the Netflix-like applicationare dependent on various factors like the features, the platform, the time taken, etc.
---
---