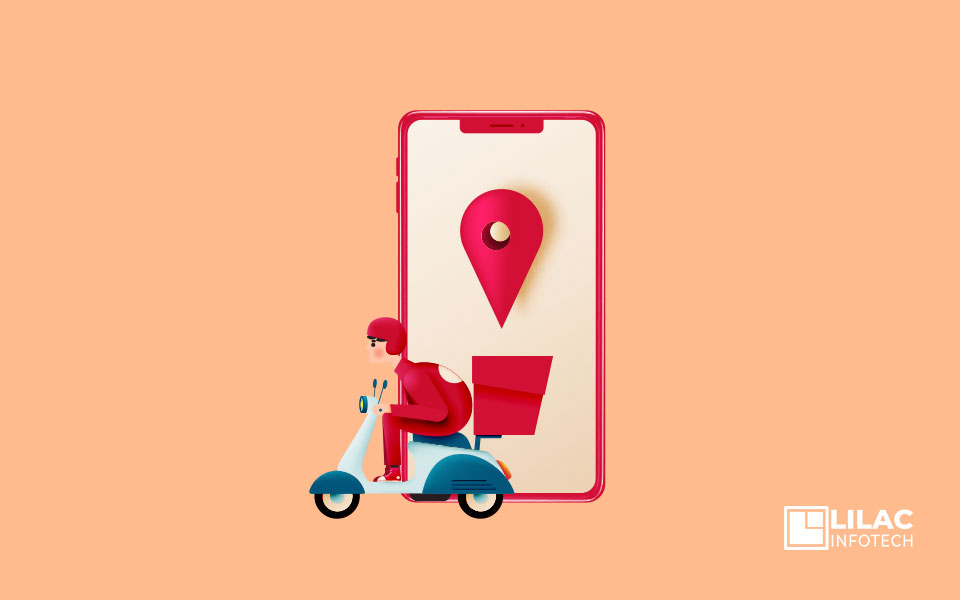 ---
Your Cravings for your favorite food suddenly make you satisfied with a door knock of a food delivery boy within minutes is really amazing right? The growth of the Food delivery system is growing wide apart the world. Irreplaceable growth of technology and the internet helps to grow every industry to grow in the marketplace. The high demand for restaurant apps and online food delivery systems is daily increasing because of mobile device usage. Doorstep delivery and easy bill payments, availability of all favorite foods, nearest restaurant selection, Order tracking, Ordering from anywhere, etc, helps people especially youngsters attract to this online food platform.
How did this platform work? Is an online food business a good idea? What are the steps to take for your start-up? Let's discuss this in brief here. This may be useful for Start-up people to attain some ideas to start your online food delivery business.
Online food ordering models in Marketplace
The best model for online food delivery systems now is UberEats, Swiggy, etc. You can take this as your business model. This app helps restaurants to expand their sales and brand popularity to foodies. The apps get wider because of their excellent UI/UX, quick access to restaurants, and variety of food menu's Small percentage of commission will also be attained to restaurant owners for every order. Through this, a lot of people also get part-time jobs. How can you start the app for a food delivery system and what are the steps to take for its fine performance. These should be your research for starting the finest food ordering app.
How did the Food delivery app/platform work?
There are mainly two types like food ordering platform and food order and delivery platform.
1. Food ordering platform- The majority will choose this platform because they can easily find nearby restaurants and the app will always gather information about restaurants.
2. Food order and delivery platform- This is different because of its takeover logistics support. This is a very good source to earn profit. This will really help start-ups and small restaurants in the food industry.
Customer place order by login, and place order with payment done
The restaurant got the order and they start food preparation
The delivery partner will help delivery by arranging an agent
When an order is ready delivery starts and customer can track their order
After receiving the order, the next order can be started
Reasons to point out and start your food delivery system in 2021?
The entire marketplace of food delivery systems has increased after the post-pandemic. It is expected to grow 25% by 2025 in this food delivery platform. A number of people are using food delivery applications now. Customers can't go to restaurants and have food by sitting there. So, ordering food and eating in their own place is easy for users when they are at home, workplace, or traveling.
The benefit of building your on-demand food ordering app development
Customers get a wide variety of food business
Transactions can be fully controlled
Generating revenue for every transaction
Operations can be automated
Attracting customers for searching wide food products
Easy payment integration
Maintaining inventory is not needed
Best customer experience
Reaching to more customers
Making restaurant brand awareness
Revenue methods for generating online food delivery business
Registration fee can be added
By sponsoring and featured listing
With an advertisement for mobile app and website
Commission for each order
Business ideas in food ordering applications that you can start
This is not a new business model in the market but it is a vast online system. From ordering seafood to farm vegetables and booking a variety of food at any time is casual now and more people are changing to this trend. If you are going to start Custom-Built On-Demand Food Delivery App there are a lot of options for you. For an entrepreneur, it is more important to choose the right one for business and to develop it profitably. You can start with a variety of delivery app ideas like
1. Catering online service
2. Frozen food service
3. Meat delivery service
4. Fresh veggie and fruits delivery service
5. Restaurant order service
6. Home food delivery system
But to start and run successfully you should research more in their own sectors and find a better way to stand out with your competitors. So while developing your app you should choose the right platform and technology and develop a high-end delivery app with better tools and designs, frameworks, etc.
Tips to get success in the on-demand food delivery business
While working to make your food delivery or restaurant app successful you should care about a variety of things in it. Everything starts with your planning. Brand strategy plans and their existence is more important. Nowadays people easily start their business and drop it because they don't know how to run it profitably. So brand awareness and business profit is the basic strategy you work on.
The app should be more user-friendly so customers can easily find out their needs and seek help from your team when they are facing any troubles.
Manage your finances because this will help you wisely when you are spending money on your business. Use it wisely and try to earn more from it
Always focus on customers. Know your customers and know their needs. If you work according to it you will be succeeded
Research your market, you will get more ideas where to start new things in your business which shows a variety and customer attraction.
Know your competitors too. You can understand all trends they are focusing on and also their disabilities. So you can power it in your business to boost orders and sales.
In a nutshell
For making a successful footstep into your food delivery business you should concentrate on everything which makes your business successful. You know that this industry has a wide future because most people love this facility. Maybe this situation is challenging a bit but you can start your own customized food delivery app services with a better mobile app development team. For the successful launch of your food order app development and design is very important too. The app shows customers how perfect and talented you are in your industry. You should always be aware of what happens in your business field, the latest trends and technologies, better plans to customize apps, and thereby increasing revenue.
---
---