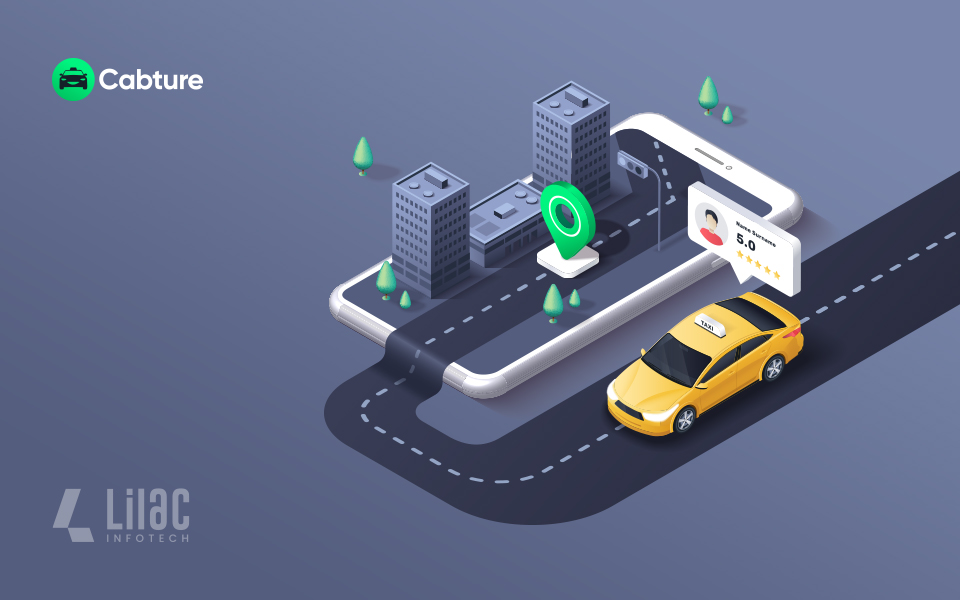 ---
The taxi booking software brings the transportation industry to the next level and the growth of taxi app development is very high all over the world. More businesses and start-ups are done with the taxi app services. The taxi app service is best and provides the best revenue for entrepreneurs. The technology and digital world are helping us to change the world very well in the industry and economic growth. Like that we are very glad to introduce our taxi dispatch software Cabture. Our product Cabture helps people to run the online taxi business successfully and gives the platform best to the world.
Developing taxi dispatch software like Cabture is an opportunity and it is somewhat difficult too while thinking about all factors. But we know that today everyone is seeking a taxi or cab for their office, home or travel needs. This helps them to make their travel easier, saving money and time more. The platform allocates more job opportunities to drivers and users get every detail and update online easily.
Why should you invest in Cabture?
1. The taxi market size is valued at around USD 327 billion which is 8.95 % from 2021-2026
2. The ride-sharing app is projected to more than 500 million people worldwide in 2021
Features of Cabture – Riders panel
Book a Trip - Riders can book trips for themselves and others too. By giving names and contact details riders can book ride for others.
Calculate ride fee - when you added this function the cost of the journey will show to customers when they choose vehicle type and destination.
Location tracking- Live location tracking is possible for customers to monitor location and distance on Google Maps.
Choosing multiple destinations- users can choose multiple destinations with cabture. You can add places in between trips too.
Scheduled Rides and payment option- Pre-book your ride with our superb app and schedule the ride for the future. With digital methods, you can pay easily for the ride.
Features of Cabture – Admin panel
1. Admin login- Separate login section for admin to get the control overdrive and user. Scheduling rides etc.
2. Drivers details- listing driver's rides their history of rides, monitoring, etc can be done with the admin panel.
3. Location tracking – Admin will take care of riders who are free and can handle the next ride. It will divide them.
Features of Cabture – Driver panel
1. Map & GPS monitoring GPS helps to find customers and get the route direction.
2. Trip details Travel information and navigation built-in for smooth pick up and drop functions.
3. Request Real-Time- Our app sends immediate real-time ask to drivers who are near to locations.
Cabture-One of the best ongoing product on our list
Yes, one of the finest on-going products which are best in market. We are excited about the more requirements of taxi app development from different regions with versatile features and ideas to develop it. Taking our white label taxi software as an example and being interested in its work makes more users settle down their business in an online taxi app.
Cost of developing the best on-demand Taxi app service
The total cost to create an online taxi booking app ranges from $20,000- $40,000 USD. (Cost is subjected to change country-wise).
If you are going to build an on-demand taxi app solution it is a better choice of business. You should think about how perfectly and differently you can build your app. The key features to be implemented and without these features, it will not work properly like Cabture. If you are going to build a White label taxi app service
Choose a better platform
Proper planning and research
Technology using
Development time
Design
Testing
Bug fixing
Marketing
Every step requires time and budget calculation, so we can't predict the exact cost for app development. If you are making a big size of your web or app-based taxi dispatch booking app the budget will get more expensive.
Conclusion
Making a Taxi booking app includes time, money, and various research to start the business. New entrepreneurs who are not aware of design and development tasks really get confused and stuck in the middle of business. But it is not a big deal that can't be solved. A team with perfect ideas and experienced people can create the customized app within your budget source.
With high-end features, and next-level customization you can grab your taxi app software like Cabture with us. Lilac infotech helps you to make the goal and stand out in your business with flying colors.
---
---