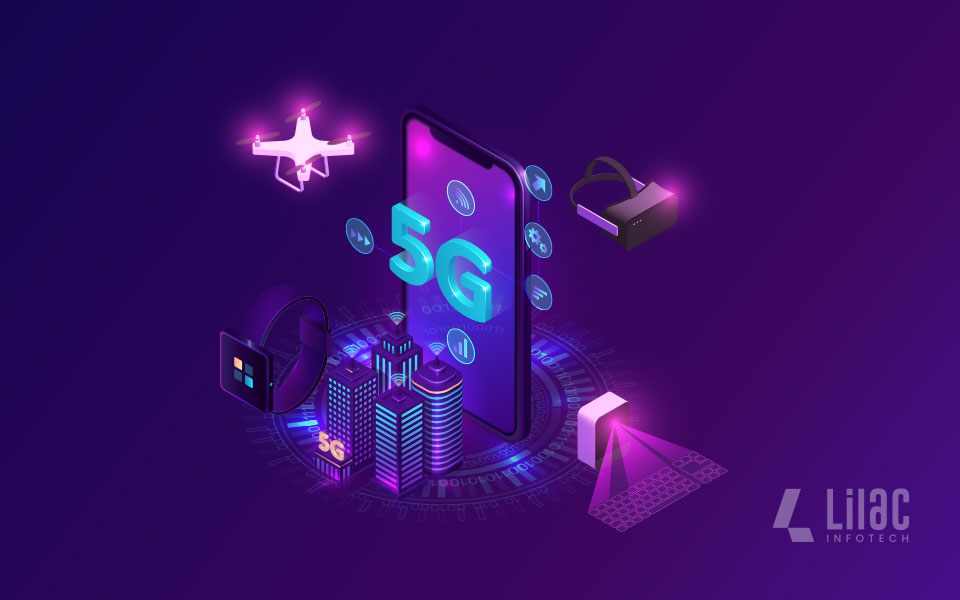 ---
Modern customers have not returned to conventional alternatives with the introduction of cell phones. Every year, mobile technology produces a plethora of innovations.
This is why the mobile app development market is exploding and organizations are investing more in application development. As the utility and opportunity provided by mobile applications, every company is vying for a spot on the smartphone of its target clients. To get the most out of their apps, businesses should adhere to the most recent trends in mobile application development.
Mobile App Development Trends 2022
In this article, we look at several mobile app development trends that will dominate in 2022 to help companies and users simplify their lives.
Mobile applications have been continually transforming our everyday life in recent years. And, as a result of their huge popularity and use, they offer substantial potential for both entrepreneurs and businesses.
5G technology has been around for a while. And many IT businesses have already used this technology to provide their consumers with a better experience. However, the technology will become the new industry standard in 2022.
New and better technological developments will urge developers to use this technology to provide a thousand times the capacity of 4G. Another advantage of this technology is that it has reduced latency than previous technologies. This will result in fewer disruptions and smoother connectivity.
The adoption of blockchain technology is one of the many emerging trends in mobile app development. Data security and abuse have long been a major worry among app users. Blockchain overcomes these problems by providing decentralized databases.
The apps powered by this technology are end-to-end encrypted, which means that no one firm or individual has control over or can change the data. Blockchain is the future of more secure digital transactions and the interchange of sensitive user data.
AR, like 5G, is already being employed by several industry leaders. AR, on the other hand, has an intriguing feature to offer vendors. The latest mobile app development trends include the usage of augmented reality (AR) to provide consumers with tailored experiences.
Sellers may present their products and services to their clients in a more interesting manner. Customers may also see how a product, such as a piece of clothing, would appear on them before purchasing it. As a result, AR provides a win-win situation for both suppliers and purchasers.
Wearable mobile app development will also increase in 2022. Wearables feature an easy-to-use interface, are portable, and provide consumers with individualized information. They've been around for a decade, but their popularity has skyrocketed since the Covid-19 outbreak.
Wearables have a lot to offer, from measuring pulse and steps to providing individualized lifestyle and food suggestions.
Touch-based interfaces for mobile apps have reached their limit. Now, both developers and users desire mobile apps that are unique and take little work from the user.
As a result, developers are currently focused on developing voice or gesture-based interfaces by 2022. Such interfaces can completely change the game for the elderly or differently-abled persons.
The unique circumstances caused by the Coronavirus pandemic resulted in a massive increase in internet sales never seen before. In the same circumstance, retail establishments suffered a significant loss in revenues since the majority of them were not prepared to launch their companies online immediately. As a result, an increasing number of firms are investing in M-commerce to allow their consumers to place orders online using their mobile devices.
Some of the features that company owners and brands are including in their mobile applications and eCommerce websites include one-click ordering, omnichannel retail, and voice search. It enables them to provide an outstanding online, quick, and hassle-free experience. If you want to incorporate M-commerce into an existing app or create a new business app, you need to engage bespoke software developers that are up to date on the current application development trends.
Some of the features include one-click ordering, Omni channel retail, and voice search. If you've heard of PayPal, Apple Pay, or Google Pay, you're already aware of the popularity of digital wallets in the digital age. Modern customers are increasingly using digital wallets as a safe and convenient payment mechanism for making online purchases.
Mobile users may quickly link their bank accounts and cards to mobile wallets to undertake a range of financial activities such as utility bill payments, online remittances, and online shopping, among other things.
As a result, brands and organizations are concentrating more than ever on incorporating mobile wallet functionality into their applications. According to industry analysts, mobile wallets will eventually supplant traditional payment systems.
Facial Recognition and Biometric Authentication
In application development, biometric authentication and face recognition relate to authenticating mobile users by their fingerprints or facial recognition technologies. This mobile development trend has reshaped mobile app security. PayPal, Google Pay, and Apple Pay employ face recognition and biometric technologies to identify consumers and offer them next-level safety and security.
Users are less likely to provide personal and financial information and are more likely to use fingerprints or their faces to log into applications or accounts as a result of this advancement in application development. Considering this trend while designing an app allows you to provide your consumers with an additional degree of protection.
Conclusion
The mobile app development business is continually updating its development methodologies as a result of advancements in mobile technology. And you won't be able to design apps that stand out if you use old-school app practices and trends for your clients. This is why you should remain up to date on the newest app development trends to create apps that bring value to your consumers' lives. We have tried to bring along some of the Mobile app trends that could put you in power in 2022. You may also get in touch with the best mobile app developers, who will make your life easier.
---
---