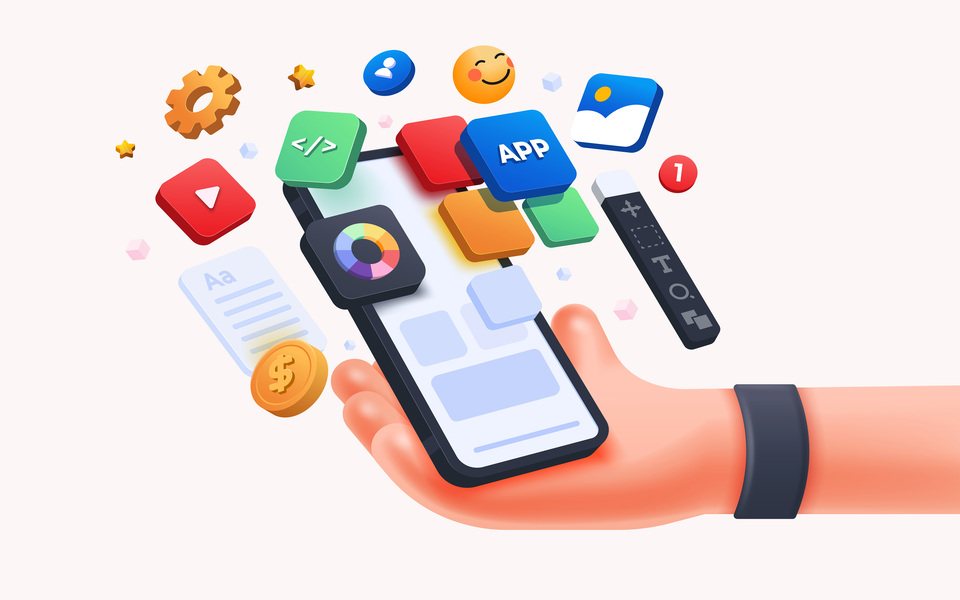 ---
5G is the next generation of technology in a mobile network. This 5G network helps to connect virtually everything and everyone together with objects, machines, and devices. This is meant to deliver more reliable, higher multi-Gbps peak data speeds, increased network capacity and availability, more user experience, and improved efficiency which connects new industries. Let's discuss the 5G revolution over mobile apps and how you should prepare for it.
How 5G affects the Global economy?
We know that 5G will be a key part and technology tool kit for companies. This helps the industry to grow a lot. It is calculated that 5G will increase the global economy by $1.5tn by 2030. It will affect major industries like manufacturing, energy, transport, and the distribution industry. It also promises to strengthen mobile connectivity and improve the smartphone experience for users. This will affect app development too. For app developer's speed and many other new possibilities in how apps are developed. There are a lot of notable other benefits which include Lower Latency, Increased Connection Density, etc.
Why is 5G better than 4G?
Better Connection Density
Improved Precision
Low to Zero Latency
Better Battery Life
Good capacity with enhanced features
On-connectivity always
How 5G will impact mobile app development?
The 5G-powered mobile apps allow users to access progressive technologies like IoT, Cloud computing, AR/VR, UltraHD videos. Let's discuss it in deep
Best implementation of IoT
The 5G network is specially built for IoT devices. Integrating 5G technology with IoT devices will create opportunities for excellent connectivity and improved latency. This will surely make a great impact on mobile application development. Mobile app developers can freely build flexible, highly responsive apps. This will revolutionize the current technology for revolutionizing mobile apps.
Developers can create a better user experience with low latency, high-speed connection, fast browsing, real-time data sharing, etc. Developers can enjoy these freedoms by building the best apps.
The mobile app market shows a significant increase in the number of cloud-based apps. 5G allows developers to integrate multiple technologies into apps without increasing the app complexity. Cloud can be used as a data center of the app where the app can be used well. Time and speed will not be a great constraint for app
This is a chance to experience AR/VR which is achievable because of 5G. A media-oriented experience like gaming and video apps helps developers to experiment freely. With 5G technology, It gives a faster loading and downloading speed which helps to stream HD videos, AR/VR, graphics on smartphones.
Extremely fast file transfer, money, or data from apps from one account to another is possible with 5G. It will boost the capability and functionalities. There are many chances to see more apps with storage and can send large files instantaneously now.
One of the best immersive technology 3D combined with 5G-enabled apps. Like 5G is wireless it helps to improve system capabilities and energy efficiencies.
By calculating these features the entire world is awaiting 5G revolution tech which has the best potential to change the world to the next-generation internet world. Mobile App Development companies will be able to power cloud technology which enhances the business and better user experience and provide good features from developers
Conclusion
In a nutshell, 5G created a major solution to cellular connectivity. The broad adoption of 5G will increase data breaches to occur.5G has a lot to offer and they have more potential for app developers. We also know that mobile apps are growing every day. 5G promises all kinds of features that help mobile app development to improve well. Numerous opportunities are awaiting in app development for developers and in the software service businessto grow more.
---
---