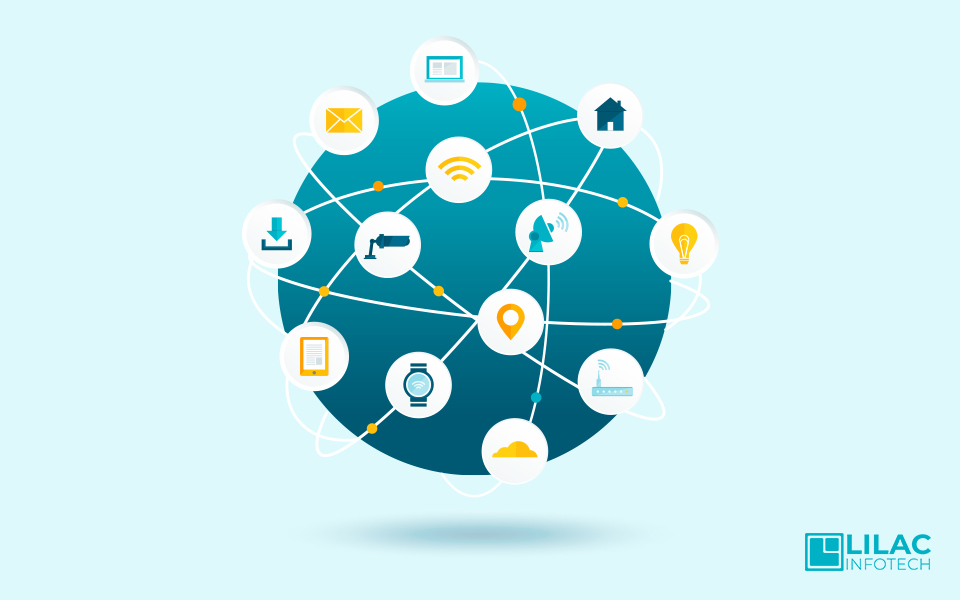 ---
The IoT (Internet of Things) is one of the most popular phrases in the tech industry at the moment. The technology is rapidly expanding and so are the numbers of devices. IHS Markit expects that by 2030, 125 billion devices could be connected via the IoT. The rapid expansion of technology has impacted businesses in many ways. Besides, IoT enables data sharing, inventory management, security, and increased efficiency and productivity. Businesses can capitalize on data collected by IoT devices to deliver personalized experiences to customers in the physical world, according to the report. To succeed, customer experience (CX) professionals must first partner with the CIO and the technology organization to integrate physical world context and control into customer journey analytics platforms. Both of these professionals will also need to partner with others across the business--in product engineering, marketing, operations, support, and tech--to shape the customer's journey and experiences, the report said. IoT doesn't touch many of the front-end processes that involve interactions between customers and brands — at least not yet. This is likely because the IoT is still relatively new.
The rapid growth of the IoT is changing the marketing landscape as well. Many brands and marketers are reconsidering their strategies because of it. By incorporating the IoT, it is possible to not just improve sales but even enhance customer experience. But the IoT is not limited to the B2C segment. It can help improve customer experience in the B2B market as well. Here is why you need to consider IoT in improving your customer experience.
Real-time Data
By using the IoT, companies can fetch the important, real-time data that helps them to define strategic actions. From managing unit functions to track the products, IoT gives you real-time access so that you can serve better services to potential customers. Also, you can place a sensor on transporting vehicles to given an update to the customers about the shipment.
All of these uses of IoT will help you to deliver the best customer experience. Moreover, You can place sensors in the equipment or the vehicles carrying them. This will enable you to give real-time updates to the customers regarding the whereabouts of their products. This will make the whole transportation process hassle-free for you and your customers. It also improves the overall customer experience as they don't have to keep calling you up for an update.
Personalized Communication
IoT is used to enrich communication, as well. From operational management to understanding customers' behavior, IoT can generate important data for your business. With the insights, you can personalize communication with your customers and increase satisfaction. The sensors that your products have can feed data back to you regarding their usage patterns. You can use this data to your advantage to send across personalized communication to your customers.
You can suggest relevant products or guide them to use the specific features of a product based on the gathered statistics through IoT. The personalized interaction makes the consumers feel valuable, and they bond an emotional connection with your business. Using a passionate connective action significantly improves overall customer experience. You can instruct your sales and marketing teams to come up with relevant, personalized messages based on the data. For instance, if a customer isn't utilizing all of the features of your product, you could highlight other features.
Ultimate digital security
Digital security is of the utmost importance for users. In a world where identity theft and hacking have run amok, it's important for users to know that their personal information is safe in your hands and on your website. Although there are some risks, IoT ultimately provides a safer digital environment to host information. Because of how IoT works, the expanded reach of internet connectivity gives businesses the ability to monitor things in real-time. So when something seems fishy, your team can respond immediately. In addition, IoT also allows companies to use biometric sensors and IDs for verification, making the identification process a lot more reliable. When your IoT in customer service is backed by layers of digital security, your users will know their information is safe and can rest easy.
Optimized usage of product
The IoT allows you to collect loads of data. This data collection can help you optimize your products. You can improve the overall value of a product based on the data you get about its usage.You can use your IoT data to detect the performance of your products. Based on this, you can find potential issues and build better products. You can even use it to alert your customers about the performance and identify when maintenance may be required. This can help you optimize the operations of the product which, in turn, helps your customers. It improves their performance and also strengthens your relationships with them.
Inventory Management – Safer and On-Time
In today's competitive time, customers want their product to arrive at their doorsteps quickly. To fulfill this demand, you need to manage the inventory efficiently. IoT allows you to manage the inventory helps you never run out of the product. One of the most applicable IoT technology trends out today is with radio frequency identification tags (RFIDs). Each of these tags has their own unique digital footprint with encoded data that will show your team information about a specific item, such as its color, weight, model, type, or even batch numbers. Not only does this make inventory for your team a lot easier to track, but can also improve customer experience with updated information on the availability of products. An example of inventory management with IoT can be seen through Coca-Cola and their vending machines. Derek Myers, Group Director, Channel Strategy and Management, says that "the move to cloud computing demonstrated that new technology needs a new approach to security, and IoT is no exception. There are definitely some specific areas of concern with IoT, like reviewing products from non-IT vendors and monitoring for suspicious activity in non-IT environments, but some of the main activities in securing IoT systems are managing devices and securing data across networks." This is just one real-world example that shows how IoT can improve customer experience Exceptional Customer Support
Reinvent product access and purchase
Firms are also using IoT to create new products and service offerings. For example, "Kaeser Kompressoren has added a compressed-air-as-a-service option to its industrial air compressor lineup for customers who would rather pay per use than own or lease," the report said. "Chinese startup Mobike offers dock less bike sharing for consumers to find and ride bikes within their service zone."
Improve Products or Services
The data that you have accumulated from the usage of your products can be used to produce new products. You can map out what part of your products can be renewed. Also, with the gathered analytics, you can take appropriate actions to improve customer services IoT makes sharing information and collecting data ridiculously easy for businesses. This seamless digital landscape empowers workers to make the most of their time by providing them with the tools and knowledge they need to succeed. IoT also makes it easy for your team to identify issues when they arise because they are monitoring your system in real-time. This helps boost productivity and efficiency because IoT empowers your team to take a proactive approach instead of a reactive one.
Improving customers overall experience
The IoT helps you improve your relationships with customers by improving their overall experience. You can easily detect the need for maintenance, develop better products, send a personalized communication, and more. The IoT can also help e-commerce businesses to flourish and improve their sales.What are your views on the applications of the IoT? Let us know in the comments section below. And let us know if you have any questions as well. We'll be glad to answer them for you. IoT plays a vital role in creating a positive customer experience. It can increase customer satisfaction by controlling equipment for problems. In some circumstances, the IoT sensors may be able to foretell problems before they occur. The IoT device can convey an alert to an engineer warning them about the inherent problem; the equipment could be repaired before the issue commences to any downtime.
---
---