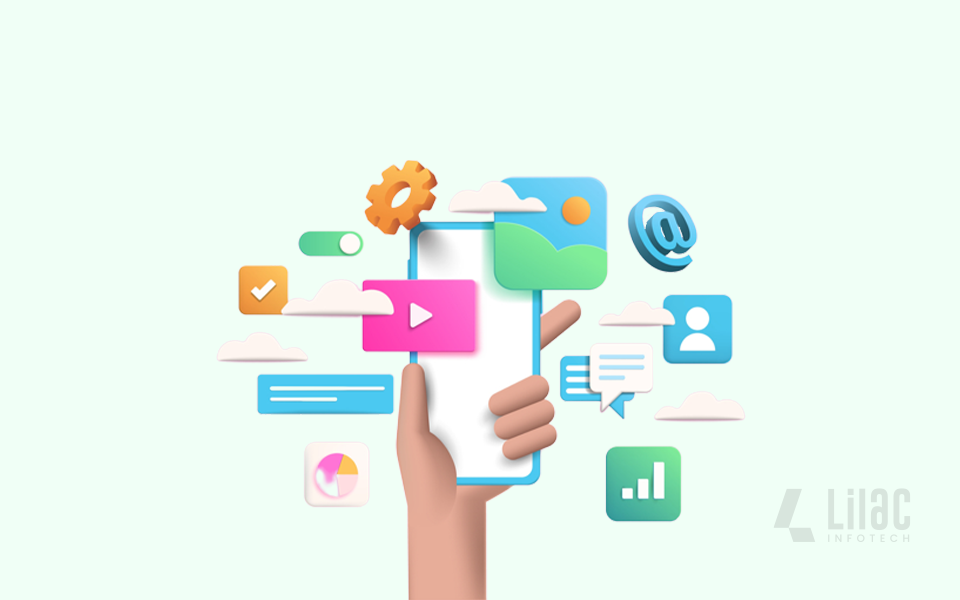 ---
The adoption of mobile applications has grown dramatically over the years. Everything from money transfers, internet shopping, and travel tickets to hotel reservations and formal applications has an app. Apple coined the slogan "there's an app for that" in 2009 to demonstrate the enormous dependability of mobile applications and their effect on human lives. There has lately been a transition from single-purpose apps to versatile apps to meet the increased demands, termed "Super apps." Let us learn about super applications in today's blog and the impact they will have in the future.
What Are Super Apps?
The phrase "super app" was coined by Mike Lazaridis, the inventor of Blackberry. He saw it as the future of super apps and the final solution to the industry's escalating needs. A super app is an all-in-one app solution. It is umbrella software that provides all of the services a user may require from a single integrated platform. This allows consumers to get all of the services they require without having to download different programs.
A super app, like a marketplace app, consists of a collection of services supplied in-house or by third parties that are all connected into the ecosystem. It engages consumers and provides a variety of experiences and services by utilizing enormous volumes of data. It includes everything from social networking to banking, shopping, and booking.
Although the notion of "super apps" is still relatively new in the West, it is extremely popular and in great demand in China's mobile app development market. Its growing popularity and acceptability will undoubtedly allow it to extend its wings to other regions of the world.
How Does An App Become A Super App?
An app is a platform that primarily focuses on offering a single function to its consumers. It is committed to growing and expanding within that service. Furthermore, it incorporates financial service such as online payments to make its services easier for its consumers.
These apps can collaborate with third-party suppliers to increase their offers and services, thus becoming super apps. They may also use collective consumer loyalty and data to gain additional customers and expand further.
Advantages of Super Apps over Single Apps
Now that you know what a super app is and how a single app may become a super app, here are a few important advantages of super applications over single-purpose apps.
As super applications offer a wide range of features, they attract more users, directly impacting the company's profitability.
Since super applications have a larger targeted audience that spans several locations, there is less risk involved with product releases.
User on boarding just got simpler
Super applications instantly sync all data from users' comprehensive social and financial accounts. This allows for a simpler and faster on boarding procedure while also lowering KYC expenses.
Low cost for integrated apps
As super applications allow for integrations and use a platform-based approach to scaling, the apps that comprise the super app do not require a big development budget, saving money and time.
Lower re-acquisition expenses
By maintaining customers on different platforms, super applications can lower re-acquisition expenses.
Improved customer engagement
Super applications integrate various functions, allowing users to complete all of their duties on a single platform without installing several programs. Customer engagement and loyalty improve as a result.
Since super applications attract more users, the opportunity for major money and investment grows.
Key Characteristics of a Super App
Given that you are well aware of its benefits, let us look at some essential elements that define a great app.
1. Data protection
Open applications, such as super apps, provide hackers access to a significant quantity of client data and assets, making them a hacker's dream. As a result, it is critical to guarantee effective security measures against fraud and threats while maintaining a smooth and seamless client experience. Integrating robust authentication procedures into the app is one way for businesses to boost security. Tools such as digital identity verification, voice and facial recognition, fingerprint scanners, and so on can be utilized to accomplish the same goal.
2. Social Accountability
Because of the significant influence, mobile applications have on people's lives, social responsibility has become an essential aspect of the business. The expanding number of users has prompted society to recognize that mobile app development businesses may have a significant impact on people's lives and attitudes. As a result, doing actions that benefit society and influencing people's attitudes toward global concerns is an important component of strong applications such as super apps.
3. Inclusiveness
Modern super applications must make their services and products available to everyone. It must give equitable chances to all and, as such, must be readily perceived, understood, navigable, and interactable by all social groups. The inclusiveness aspect of super applications makes them use able by individuals with impairments and makes the firm or brand more compassionate.
Choosing Between Super Apps and Multiple Apps
A super app is a tool that offers various services and offerings through seamless connections from a single interface. It does not rely on third-party vendors but collaborates with them to create better services.
Benefits
Super applications have a broader audience and more money streams.
It has a better rate of growth, client retention, and income.
For ease and consolidation, it employs a user-oriented design.
A super app features robust security and resource safeguards.
It encourages customers to connect in new ways.
Closed data ecosystems in super applications boost client lifetime value.
Price of a Super App
The cost of developing a super app is determined by several things. A great app, like a movie, may be made with minimal money and features or can go all in by employing modern technology and functionality.
However, you must commit significant time, effort, and money to creating an app that may increase revenue or efficiently simplify business processes. And, depending on their structure, features, and services, the cost of these applications can range from hundreds to millions of dollars.
How Can Super Apps Help Your Business?
Increased customer involvement
In addition to customer care tasks, company owners may reach out to their target audience and better understand them by utilizing the built-in social and instant messaging tools given by super applications. This enables them to monitor feedback and boost engagement with their users, dramatically expanding the range of customer-owner interactions.
Stimulates growth
Super apps are the greatest answer for firms with long-term growth objectives, as most super apps start with a single app and expand by adding other services and offers. Furthermore, because you can add additional services and features to super applications, they have enormous growth potential.
Increased consumer base
Super applications assist businesses reach a larger client base through cross-promotion and increased traffic. As a result, it is a significant tool for businesses to market and develop their business by reaching out to wider groups of potential clients.
Some of the best Super Apps In 2022
Paytm
Paytm is a financial brand that is increasing its capabilities by seeking new prospects through integration with diverse industries. It now provides services such as payments, shopping, and online booking. Paytm has been able to remain ahead of its competition and swiftly rise to the top of the industry by offering a variety of services.
Alipay
Alibaba Group's Alipay is a Chinese mobile phone payment platform. It is fantastic software that gives users access to a variety of digital payments and financial solutions. It employs a mobile wallet-based payment technique that allows users to save their debit and credit card information for quick and easy payments.
Careem
Careem is a fantastic app that runs in over 13 Middle Eastern and North African countries. It offers a variety of services such as transportation, food, shopping, delivery, and payments.
WeChat
WeChat is a Chinese mega app that provides a variety of services such as social networking, instant messaging, online payments, and so on. It is the most popular super app, with over 1 billion monthly active users.
Are Super Apps the Future?
Every day, technology advances and the world become increasingly digitized. The latest advancements have increased the relevance of the digital world, resulting in a growth in mobile users. Furthermore, people are seeking methods to make their lives easier, and the mobile app development sector has made significant contributions to meeting this desire. The notion is generally recognized and promoted since super applications allow users to access all the services they may require to swiftly and conveniently complete their jobs.
---
---