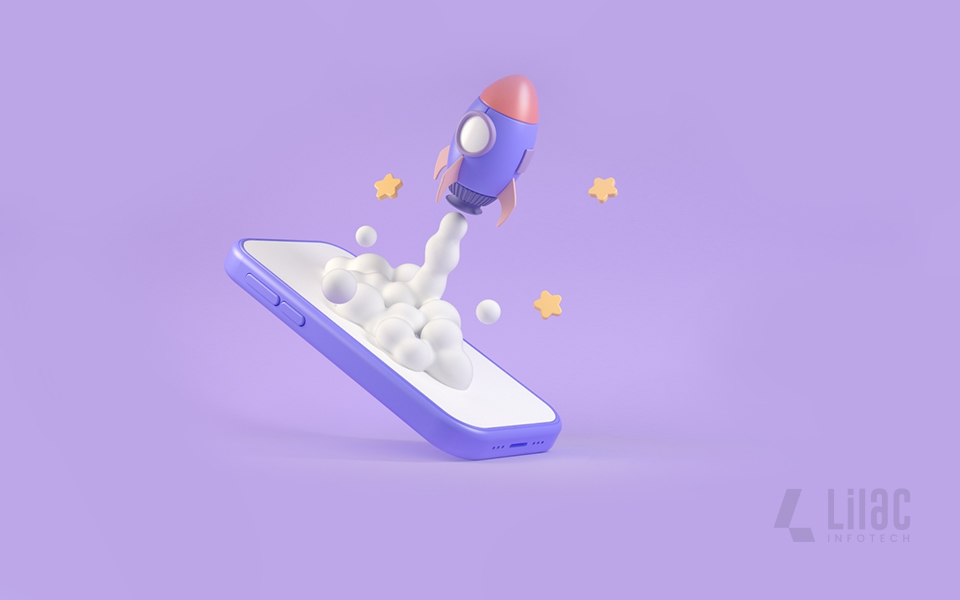 ---
In this digital era, people need more time to reach their needs directly. They even depend on their mobile phones to perform any simple act like reading the newspaper to buy a house. The rising communities of mobile app development companies with upgraded mobile app ideas promote this. Researchers and futurists say that the inferences from old trends influence people to look into innovations. However, the emergence of smartphones has put into stone the wide usage of different mobile applications.
How do mobile apps support business growth?

Mobile apps have a unique ability to draw potential consumers. The increased usage of the internet in smartphones and tablets has rooted this. The Pew Research Internet project proved that more than 50 percent of smartphone users had installed mobile apps. A significant percentage of them are regular users. These data confirm that mobile apps have a unique skill to engage with any customer. Developing a customer-friendly mobile app with valuable features can enhance the profit of your labour.

Mobile apps work to improve customer allegiance. Mobile apps allow customers to download a free-branded version for a trial and test. These contribute to the establishment of a brand. More than 50 billion mobile apps are available on the apple store or google play store. Constantly downloading an app and utilizing it for a particular purpose becomes more demanding than login into a website for the same purpose. The Savvy smartphone users may need more time to search and find at the last minute of need. Mobile apps enable users to utilize their information, products, or services with easy navigation and hands-on interaction.
We live in a society where people are mainly focused on their mobile phones regardless of whether they are adults or children. It is not surprising that mobile apps play an inevitable role in it. Developing a mobile app can grand a business a tremendous outreach to the particular brand, especially among new and highly potential customers. It could drive noticeable growth in your industry. Intelligent mobile app development companies with deep insights are researching new mobile app ideas with the latest features to enhance businesses' revenue and make human lives easy.
Mobile app ideas in 2023.
1. Fitness App

This application is centered on health-conscious people. The one who plans to focus on personal fitness can also use this new mobile app idea. Expert nutritionists and trainers registered in this app can guide people with proper food and exercise habits. It can save them from lifestyle diseases.
The main features of this mobile app include a chart containing data on a person's weight, calories, blood pressure, heart rate, etc. Each user is presented with unique meal plans and workout charts according to their health conditions. It comes along with an in-built chat box. People can be involved in community discussions and get direct suggestions from specialists. It avoids the task of daily visits to fitness centers and reduces the risk of deadly diseases.
2. Al-Enabled Language Learning App
Getting skilled in more than one language has become keen among the measuring metrics of one person's skills. Al-enabled chat boxes are an excellent feature of language-learning mobile apps. It can reduce the learning time significantly.
App users can choose the language they wish to learn just after creating an account in this new mobile app. Users can learn their curriculum from anywhere at any time in their comfort, which is a noteworthy feature of this new mobile app idea. Recorded audio and videos will present a brilliant learning experience. Its vocabulary might consist of specific words for advanced students. Chatting with people in communities who learn the same language helps to improve communication. Push notifications and alerts could inform about the chapters or revisions.
3. Grocery store Self-Checkout App
This mobile app works to rescue people from relying on queues after shopping.
Both customers and sellers can take advantage of self-scanning and pay. It prevents losing customers due to rush. A customer can make infinite payments by scanning the product bar code using the app. You can control the duration of your shopping by fixing the checkout time.
Mobile app development companies are striving to develop an upgraded grocery checkout app with an option to add your favorite product to shop next time and remind it with notifications during the next visit. Alerts should also notify the live offers.
4. Augmented Reality App
Mobile apps integrated with augmented reality should win the new mobile app ideas market in 2023. This feature of a mobile app can be applied to different e-commerce businesses. In the case of choosing furniture or curtains, you can utilize this app. A virtual trial allows us to check how much it suits your home or office.
Users can add photos taken on their phones or place 3D models into a virtual space and we can analyze the view from different angles. Users can efficiently operate by connecting with this app and shopping site together. Then, they can place the order online after viewing the perfect fit.
5. Vehicle Service App
The vehicle service app might contain a chart of reasonable prices, otherwise, the customer will leave the way he comes. Vehicle service software with real-time tracking would be a new mobile app feature. It informs customers about what happens with their vehicle. Variant payment options like credit cards, debit cards, net banking, or COD can make customers come back.
This kind of mobile app comes with a simple and explained dashboard that a mechanic can analyze the work orders, the tools required for each work, and the monetary management also done through this. Mobile app development companies care to provide an interactive interface for vehicle service apps. Manual tracking to answer customers and GPS-stated functioning can be considered a new mobile app feature.
6. AI-based food delivery app
This mobile app brings food from local or distant restaurants to your doorstep. Almost all restaurants will utilize this new mobile app idea in the future. These apps have different applications to manage vendors, drivers, and customers. The food delivery app with AI integration finds customers' preferences and feeds them accordingly. Artificial intelligence property filters the most frequent customers and new ones.
Real-time tracking helps to enable multiple deliveries at a time, and customers can ensure on-time delivery. Revenue calculations, special offers, fastest routes can be optimized by utilizing these on-demand food delivery apps.
7. Medicine delivery app
This mobile app is designed for pharmacies to sell medicines to people without making them rush into the pharmacy directly. Senior citizens can take the main advantage of this medicine app. It is possible to find alternatives for specific medicines in this app. The app provides data about the combination and side effects of a tablet recommended by the doctor.
Medicine delivery apps enable people to quickly find the respective medicine online and place an order for their dear ones. Even persons interested in charity can place orders for intended places without mentioning personal data. This is a vital influence of new mobile app ideas on the goals of humanity.
8. Fuel and Gas Delivery App
The emergence of fuel and gas delivery apps would be a great digital solution for the owners of gas and fuel companies. This new mobile app idea can manage all online services, calculate a provider's revenue and allow the best customer support.
The fuel and gas delivery mobile app acts as a bridge between customers and fuel suppliers. Users can find the nearest fuel station of a particular location and can access the rate of the day utilizing this mobile app facility. Customers can buy fuel at any amount through the flexible payment facilities of this app. People depend on their vehicles for transport now; in case of any emergency, you can request for refueling option by choosing the fuel station. The GPS-enabled mobile app will locate your vehicle, then the fuel-carrying van can reach you in minutes and the issue can be solved.
9. E-commerce app
People tend to get attracted to the best service available in the least time. Keep in mind mobile app development companies build modifiable e-commerce apps to help business owners to attract customers and multiply their revenue.
Online shopping is a live trend. These apps allow people to choose their favorite affordable products for their wallets. They are featured to send alerts to signed-in users about their live offers and their validity also be reminded. Adopting a customized mobile app benefits a business owner by reducing labour costs and spending those savings on updating the store collections. E-commerce mobile apps help store owners calculate revenue, understand trending products, and update stock accordingly. E-commerce enterprises from variant categories can benefit from these new mobile app ideas.
10. On-demand home-cooked App
Mobile app development companies create attractive home-cooked delivery mobile apps to reward homemakers passionate about cooking tasty foods. After creating an account in this app, the user can add photos, recipes, and rates of the dishes they serve. The users who want to buy the food can add that item to the cart and pay through any convenient method the app provides. The address and time of delivery entered by the buyer help the seller to serve their food on time.
These apps would be an excellent support for women with a minor education or who don't have any opportunities to work outside. Home-cooked food delivery apps help homemakers to raise their businesses and to become financially independent.
11. On-demand cleaning App
Hiring a regular cleaning staff has become a task in our current society. Analyzing the situation, mobile app development companies focus on developing on-demand cleaning apps. Cleaning service companies can adopt this new mobile app idea to promote and control their overall work.
The cleaning app contains data on different types of cleaning services provided by them, the time required to complete the cleaning, the tools and methods they used for cleaning, the cost for each process along with the necessary number of staff. GPS-enabled apps help the providers to reach the customers' locations. After the service, the user can rate the service in the reviews and rating section of the app.
12. Grocery Delivery App
This latest mobile app technology assists people in buying fresh groceries without rushing into the store. It allows people to shop for groceries even in significantly fewer quantities. The grocery delivery app displays the latest price of each item in different measurements.
The mobile app improves the service and revenue of a particular grocery store. It enables on-time delivery through a real-time tracking facility. The COD and other payment ways of grocery delivery apps encourage customers from different categories to use the app.
13. Parcel Delivery App
Courier companies and customers can use this new mobile app idea. The admin can analyze the orders and manage the drivers through the parcel delivery app. The customer can track the location of their parcel and estimate the time of reach, and plan accordingly.
The parcel delivery app allows administrators to add and delete new orders and will enable them to share the details of a special delivery with the respective driver. The client can prefer the start and end destination points of the delivery. After payment, the admin will receive the notification mail, and then he can initiate the delivery process.
14. Van Sales App
In these new mobile apps, people can register and add photos and details of the vehicle they wish to exchange. Any registered user of this app can access the details of a particular car. The in-built chat box and GPS location-enabled help to directly reach the selected vehicle and its owner.
In 2023, this new mobile app idea will be a big success. It will reduce the amount of dumping old cars without use. Both individuals and dealers can create accounts and make use of this app. You can pay the vehicle owner through this app. If anyone visits the photos of your van, you will get notified by the app. The app might contain a facility to chat directly with the vehicle owner.
15. Freelance work App
The number of freelancers has reasonably increased in recent years. People prefer to work themselves as an entity than work under corporates. One of the top benefits of new mobile app techniques is employers can find appropriate workers through this app.
After updating personnel qualifications, a user will get notified of matching freelance jobs. Job opportunities vary from writing assignments to web development. Companies from different categories can register in this app. These new mobile apps work to help individuals to find a job quickly. Companies can recruit skilled employees from an extensive list. Students and employees who wish to earn a little more can find part-time freelance jobs through this app. Freelance work apps promote currency exchange.
16. Virtual Classroom
Virtual classroom apps created with AI web development assistance gained more relevance during COVID-19. This mobile app enables students and teachers to attend and conduct online classes anywhere at any time. This mobile app works to confirm that online courses have the same rate of interactions as offline classes. This application is ideal for schools that need more technical gadgets to conduct intelligent methods.
Conclusion
Here we conclude the blog with a list of 16 brilliant mobile app ideas for 2023. The primary objective of this blog is to build awareness about future app development trends and help businesses generate more profit by developing stunning mobile apps.
This list can also be helpful for you to understand how much an app can influence a business's growth and human life. Before developing a new mobile app, you must analyze and research the market. The mobile apps which provide the best solutions for people's requirements should have more chances to succeed.
---
---