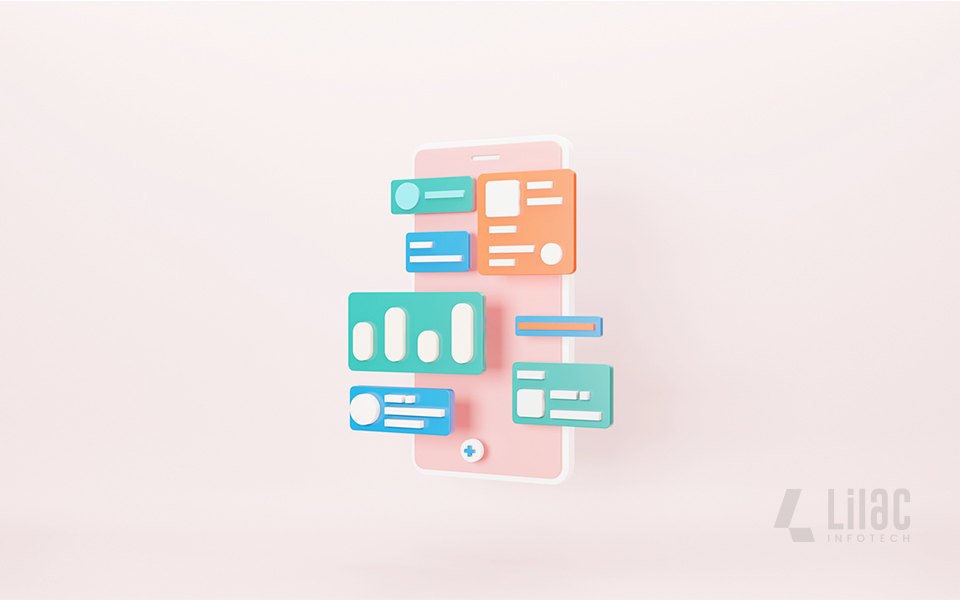 ---
Mobile phone usage and the internet have increased tremendously in recent years, and the number of people who spend most of their hours on mobile phones has also risen. The rise of mobile phones has reduced the use of laptops and desktop computers. Now people make more searches on their mobile phones rather than on desktops. We can conclude from our analysis that mobile apps are the primary factors influencing users to rely on mobile phones. Statistics at App Annie Reports prove that mobile app downloads exponentially increase each year. It is evidence that mobile app downloads will exceed 250 million by 2022.

In today's highly technological world, developing a customised mobile app for business is the best opportunity for entrepreneurs to enhance their revenue. Mobile apps can simplify the business process to ensure improved customer satisfaction. Mobile apps can manage everything from creating reach with potential customers to providing more secure and convenient payment gateways to establishing bonds with a business's regular customers. Many mobile app development companies have evolved in the last few years.
Why should you hire an Android app development company?
Android apps have already conquered our market. Apps for food delivery and taxi booking are now commonplace in our daily lives. Furthermore, they improve human life and promote significant growth in the respective client businesses. Developing a mobile app with one of the many development companies may not result in the expected benefits. To make your dream come true, you have to outsource to an efficient and experienced mobile app provider or mobile app development company.

And to raise your success flag, first analyse the reasons you should have learned before hiring the best mobile app development company for your business.
Excellent Customer Service
The number one reason to hire a mobile app development company is to provide more value for your customers. Mobile apps can improve your brand's visibility. An established mobile app development company would be updated about the customers' current tastes and trends. They can only develop a mobile app that your customers love.
If you hire a mobile app development company, they have an Expert team of developers with impeccable skills to build Android apps. The team might have the deep knowledge and experience to carry out the entire project of developing a successful Android mobile app for your specific category of business to generate more leads. When you hire an Android app developer, you may be rewarded with full-stack development services. The team might include a designer, a developer, and a tester.
Flexibility and scalability
It is highly flexible to scale up and down the number of developers involved in your project. If you wish to complete your project within the shortest period of time, you can request the company add more members to your team. Since the best mobile app development company should have a large scale of expert developers, you can guarantee a quality product, whether the requirement is big or precise.
From a mobile app development company, you can receive exact information about how much it costs to prepare an Android app per your requirements and how to prepare an app cheaply that satisfies all of your business needs. It helps to implement effective changes to your previous plan. You may be able to select a skilled developer from a large team at a reasonable price. Renowned companies may provide developers on a weekly, monthly, or yearly basis.
Improved commitment levels
It is always more appropriate to hire an Android app development company to develop your app than freelance developers. The company team should be more dedicated to completing the project on time. Moreover, Android app development companies have a full pool of resources and technologies, which may help developers avoid project delays. But in the case of freelancers, there is no value in deadlines or whether the project is completed within the time limit, and we can only judge their resource availability to a certain extent.
The lifespan of a mobile app can be negatively affected by unprotected data and poor cyber security. Its aftereffects would be worse and may lead to privacy breaches, system information leaks, unsecured storage, or an unstable deployment. To protect mobile apps from malware programs, insecure data storage, and other attacks, you should hire an experienced mobile app development company that offers multi-layer cyber security solutions.
An app development company consists of a team of experts available 24/7. In the future, if you recommend new features or design updates for your app, the app development company can support you with ease. But in the case of freelance app developers, it might consume more time to upgrade and update Integrity and transparency
The mobile app development company provides the client with the most recent updates on the project. It helps the client to present their suggestions on a live project. It makes the developer's work more effective and reduces the time taken to complete the project. Real-time decisions improve the trust and bond between the client and the company.
Access to Innovative Technologies
Every day, new mobile apps enter the market. Accordingly, recent trends and designs in app development are also taking shape. Mobile app development companies are keen to learn and implement the latest technologies in their upcoming projects. They hire new talents to fill the technology gap, but in the case of freelancers, it will take time for the overall execution of the latest technology. It helps them build the latest Android apps that can effectively last for years in their respective fields.
Hiring an established app development company can add more popularity to your app than any other way. The customer reviews and delivered projects may improve your confidence to build a challenging app for your business. You can confirm their customer satisfaction rate. And you can check whether they have received any awards or recognitions before hiring them.
Your idea is precious and should be unique to stand out among your competitors. Clients can keep their app data confidential with the help of a non-disclosure agreement provided by mobile app development companies. In the case of freelancers, the chance of having a well-structured NDA is very low.
Conclusion
It is ideal to hire a professional and brilliant mobile app development company to build a successful Android app for your business. Since mobile apps greatly influence generating high revenue and gaining more clients for your business, take your time hiring freelance developers. It is just a delusion that hiring freelance developers will save you money. A mobile app development company can only help you upgrade your business and improve brand awareness by strategically Developing Android Apps in affordable ways.
---
---