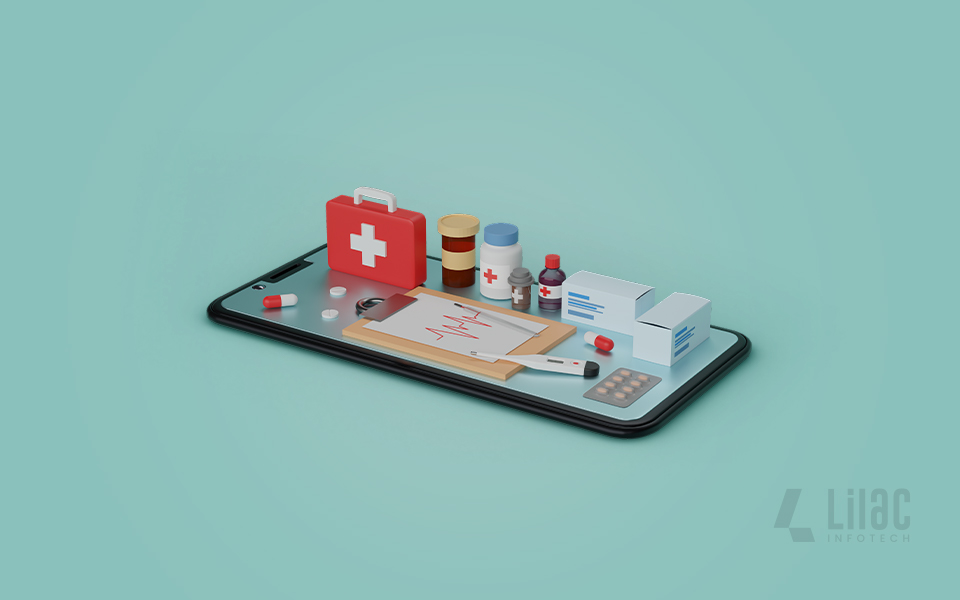 ---
Modern society has been impacted by technology. Every startup works incredibly hard to get into the market with on-demand mobile apps. Because of these apps, the best services will be provided in the future in response to consumer demand. The health sector has already tapped the online market. Among these, the pharmacy industry is significant. They use cutting-edge methods to reach out to more customers. These on-demand applications achieve high levels of client satisfaction. This is why pharmacy owners select the top medicine delivery applications to grow their business.
How does a medicine delivery application work?
Medicines are one of a person's fundamental necessities. Sometimes people have issues acquiring their medications. People are inconvenienced by lengthy wait times, a shortage of necessary medications, and numerous obstacles to obtaining medications when ill. Medicine delivery applications can greatly alleviate these problems. The development of medicine delivery applications aids pharmacy stores in expanding their operations. It has been demonstrated during pandemics.
The medicine delivery applications are a true game changer for the pharmaceutical sector. The apps assist in bringing medications to patients' homes. Customers can select the one that best suits their needs and budget. The medicine delivery app offers faster, safe payments. Both customers and pharmacy operators can avoid the stress of money management.
What are the benefits of investing in a medicine delivery application?
People today place greater importance on their time and health. Online shopping has become culturally significant since the epidemic began. Additionally, mobile apps assist internet merchants in serving potential clients' needs. So, it was ideal for firms and enterprises to invest in pharmaceutical ordering and delivery apps. It integrates innovations throughout the whole supply chain. It makes it easy to distribute medicines, even to very remote locations.
The medicine delivery application attracts more patients to the pharmacy from different areas. By doing so, it overcomes geographical limitations. The company can offer its renown and services to customers around the globe. Gaining devoted customers is made easier by welcoming return visits. The use of discount coupons draws in committed clients. A point system may help the app rank higher among other specialized apps.
The app doesn't need to be manually updated frequently. It provides notifications about data expiration and other information. Both time and expenses are greatly reduced. A medicine delivery application ensures proper management of a high-quality medicine supply. It ensures outstanding customer service and higher sales.
Variant Business Models for Medicine Delivery Applications?
Marketplace Business Model
This model supports the idea of partnership. This involves a particular online pharmacy portal cooperating with other nearby pharmacies. The marketplace model's main benefit is that it reduces the need to keep an inventory of medications. The internet gateway sends requests to nearby pharmacies after a customer orders.
The online pharmacy delivery portal acts as a middleman. It works with nearby pharmacies and customers to create a productive workflow. It is possible to automate the entire process for effective operational flow management. As a result, the marketplace business model requires minimal support systems and background knowledge.
Operational Business Model
This business strategy targets large-scale retail pharmacies. It aids them in growing their online business. This store can create a useful medicine delivery application for their own company. After submitting a prescription, the app allows users to order their medications.
The operational model streamlines a pharmacy's overall operations. The fact is that the app itself decides whether the received order is available. Furthermore, it guarantees that the right patients receive their medications. Customers can pay even after receiving their order. The app makes delivering and sending out a wide range of pharmaceutical products easier.
Investing in a medicine delivery app will increase your pharmacy's profits. However, you might know how to incorporate the most profitable revenue-generating channels into the app.
Let's talk about a few of the key streams!
1. Commission-based Models
It is among the most significant and reliable models. The majority of e-commerce businesses employ this tactic. In the medicine delivery application, pharmacy owners can predetermine their commission. It might depend on a particular product or how many sales there is each day. The price is based on the market niche and overall company sales.
2. Including advertisements
Online advertisements have the same potential to generate revenue as actual paying customers. Medicine delivery applications can advertise businesses. It could be done through advertisements for various companies, such as pharmacies, hospitals, diagnostic centers, and more.
3. Delivery Charges
This would be more advantageous for a pharmacy that offers a medicine delivery app. The owner can set a specific cost for delivering medicine to a particular address. It is a tried-and-true strategy for increasing profit. It is advantageous to increase global medicine delivery. Order rate, overall mileage, and drivers can all be considered when figuring out the delivery charge.
Take a step ahead!
Share your business idea with us, we will ensure to turn your idea into a successful reality!
Bottomline
Medicine delivery applications offer numerous advantages to the healthcare sector. It also has advantages for both administrators and patients. As a result, the demand for apps that deliver medications has steadily increased. The pharmaceutical industry's anticipated future profit growth lends support to this. The increased CAGR of 13.65% will likely be seen in overall revenue generation. By the end of 2027, this is expected to generate US$52.33 billion in revenue.
Therefore, if you're looking to start a new business or expand an existing one, move quickly to build a medicine delivery application to increase your chances of success. The best revenue and business models should be chosen for medicine delivery applications at the right time. There are numerous business models and revenue streams to consider, investigate, and test.
Choose Lilac Infotech as your technology partner to develop an efficient medicine delivery application. Then run your pharmacy business online!
---
---