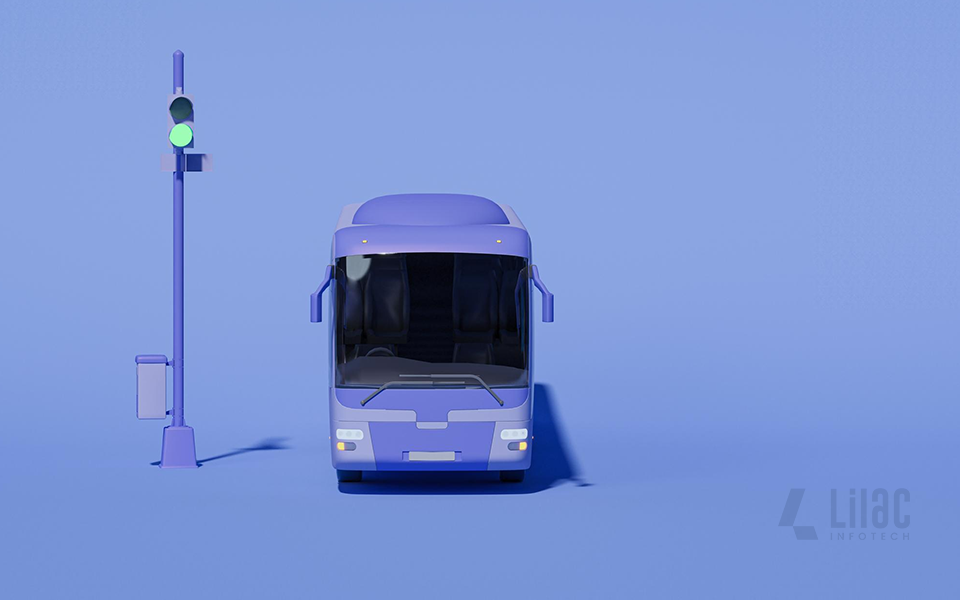 ---
In recent years, the travel industry has significantly shifted towards digitalization with the rise of online booking platforms and mobile applications. One area that has particularly seen a surge in development is bus booking app development. These apps have revolutionized travel, making it easier and more convenient for passengers to book bus tickets and plan their journeys. In this blog post, we will explore the benefits of bus booking app development and how it has transformed the travel industry. We will discuss the features of these apps, such as real-time bus tracking, seat selection, and payment options, that have made them so popular among travelers. We will also look at the challenges developers face in creating these apps, such as integrating with multiple bus operators and ensuring the security of user data. Furthermore, we will examine the impact of bus booking app development on the bus industry. We will discuss how these apps have increased the efficiency of bus operators, reduced the need for physical ticket counters, and improved the overall customer experience. We will also look at the potential for future developments in this area, such as integrating artificial intelligence and machine learning to provide personalized travel recommendations and optimize bus routes.
Overall, this blog post will provide a comprehensive overview of the rise of bus booking app development and its impact on the travel industry. It will highlight the benefits of these apps for both passengers and bus operators and explore the potential for future innovations in this area.
Features and benefits of bus booking:
Sign up and login for access
Searching and booking
Customized filters
Tracking solution for getting to know the exact location
Seat selection privilege
Multiple payment methods
Journey alerts or notifications
Sign up and log in for access:
App registration is a simple process. You can enter your name, phone number, and Gmail to facilitate better communication. Otherwise, your location or other information is not captured. Most bus or cab booking apps never request access to your personal information.
Searching and booking:
Booking your slot through a booking app offers convenience and saves you time. With just a few taps on your device, you can secure your reservation without the hassle of making phone calls or visiting multiple websites. Additionally, many booking apps provide user reviews and ratings, allowing you to make informed decisions and choose the best option for your needs.
Customized filters:
Some travelers need customized themes and filters based on the day and night. And you can also customize the prices and manage the travel spending. It's the best benefit of a bus booking app development, as it allows users to personalize their travel experience according to their preferences and budget. Additionally, the app provides real-time updates on bus availability, routes, and schedules, ensuring a seamless and convenient booking process for travelers.
Tracking solution for getting the exact location:
Booking apps have revolutionized how we travel by providing real-time updates on the location of our transportation and answering all our queries. With these apps, we can easily determine the estimated arrival time, check for delays or disruptions, and even plan alternative routes if necessary. This convenience has made solo travel more seamless and worry-free.
Seat selection privilege:
Such a business can create an app so users can manually choose their preferred seats or use an automated system that suggests the best available seats based on their preferences. This feature enhances the user experience and streamlines the boarding process, ensuring a hassle-free journey for passengers.
Multiple payment methods:
This digital ticketing system not only ensures a seamless and contactless payment experience for passengers but also enhances the efficiency of the boarding process. Additionally, the QR code can be easily stored on passengers' mobile devices, eliminating the need for physical tickets and reducing paper waste.
Journey alerts or notifications:
These alerts will include updates on changes to the projected arrival and departure times, ensuring that users are always informed about their trip schedule. The push notification feature lets customers stay updated on any last-minute delays or cancellations, providing real-time information for a smooth travel experience.
A Bus Ticket Booking App has not only benefits but also some challenges as we work on developing one. Our main focus is creating a user-friendly platform to make booking a breeze for our customers. We're targeting a specific country for this app, considering that market's unique needs and preferences. We're also working hard to develop the best features and functionalities to make the app as useful as possible. And, of course, we're putting much effort into creating a beautiful and intuitive UI/UX that will make using the app a pleasure.
Here are they:
Challenges of developing a bus booking app
Target country for developing the booking app
Developing platforms
Features and functionalities
UI/UX
Target country for developing the booking app:
Booking app that caters to the specific needs and preferences of users in that country. This includes understanding the local language, currency, and cultural nuances to ensure a seamless user experience. Additionally, adapting the app to comply with any regulatory requirements or legal frameworks in the targeted country is a crucial challenge in its development.
Developing platforms:
Bus booking apps are developing cross-platform methods for the easy use of passengers. Also, passengers can use an app through Android, iOS, the web, and more. But developing this kind of app is complicated. It requires extensive knowledge and expertise in software development to ensure seamless functionality across multiple platforms. Additionally, bus booking apps must constantly adapt to the technological landscape to provide users with the best possible experience.
Features and functionalities:
Booking tickets and canceling them is difficult. These functions are necessary for users to personalize their travel preferences and navigate the app smoothly. Additionally, the ticket booking and cancellation processes can be complex, causing inconvenience for users if they need to be properly streamlined; moreover, by providing secure login, online payment methods, sorting available routes and buses, and developing different features. Furthermore, the app must have a user-friendly interface, allowing users to search for available routes and buses based on their preferences. This includes options such as selecting the desired departure and arrival times, choosing specific amenities or seating arrangements, and viewing real-time updates on ticket availability. Additionally, incorporating features like customer reviews and ratings can help users make informed decisions when booking their tickets.
UI/UX:
The bus reservation system needs a design to impress the passengers. And they need to engage them in it. The design should prioritize simplicity and intuitive navigation, ensuring passengers can easily understand and use the system without confusion. Additionally, incorporating visually appealing graphics and colors can enhance the overall aesthetic appeal of the interface, further captivating the passengers' attention and interest.
We also hear about some popular bus booking apps: Make My Trip, Omio, AbhiBus, Busbud, and ZingBus are some of the best user-friendly ones. These are free to use, and these apps have other specials; you can book your trip by bus, train, or flight.
Conclusion:
The bus reservation system is a new and essential service. Also, we discussed the benefits and challenges of this blog. Then, we realized that bus ticketing software faces significant challenges in building functionality and providing seamless navigation services. Are you seeking a company that develops bus ticket booking apps? So, why didn't you go with Lilac Info Tech? Lilac InfoTech is an excellent alternative for bus ticket booking app development due to its skill at developing mobile and web applications. They have successfully expanded their services to Arabian countries like Qatar, the UAE, Saudi Arabia, and others, meeting the region's growing demand for efficient bus reservation systems.
---
---