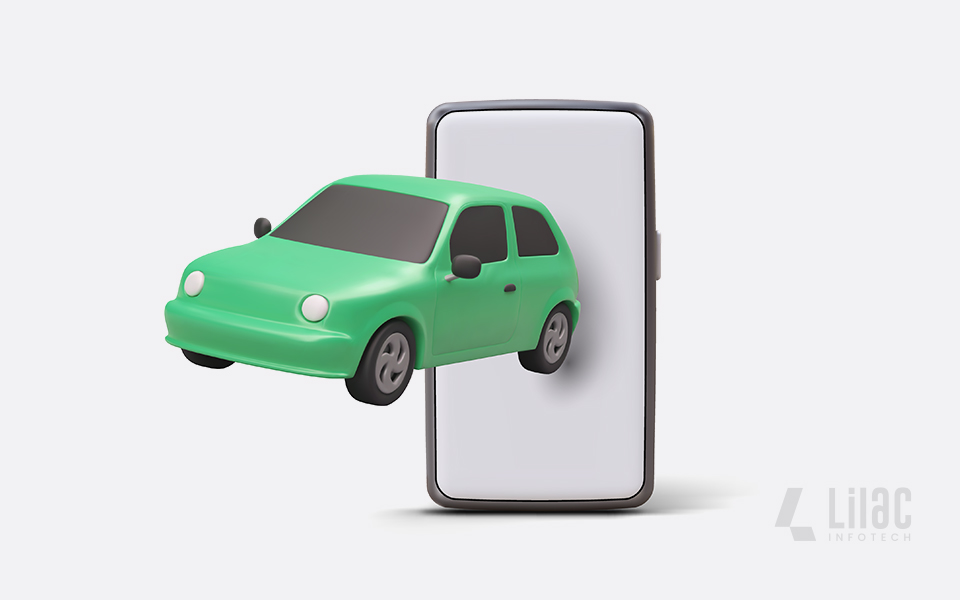 ---
Developing a taxi business
Running a taxi company is an exciting entrepreneurial opportunity that entails offering transportation services to consumers who want rapid and trustworthy travel alternatives.
You may serve a wide spectrum of consumers as a vehicle, taxi business owner, including everyday commuters, tourists, business travelers, etc. The transportation business has several potential areas for expansion, particularly with the emergence of ride-sharing platforms and technological improvements.
From market analysis and legal regulations to fleet selection, marketing methods, and customer service, this beginner's guide will walk you through the critical procedures required to establish and maintain a successful taxi app business.
Understanding the fundamental components of starting a taxi business is critical for a successful and lucrative endeavor, whether you wish to run a small local service or have dreams for development.
Why should you invest in your own taxi company?
First, you must understand why you should invest in your taxi booking software and manage a vehicle taxi service. Fortunately, this video will offer you a brief guide and all the knowledge and insights you need to start as a taxi cab entrepreneur.
How can I establish a taxi company? Step-by-step instructions
Do you want to start a taxi company? This beginner's handbook outlines critical stages for effectively launching a taxi service. Your journey begins with an idea you had in your head. Before you begin, your business objectives should be defined.
Make your business concept obvious.
A comprehensive business strategy is essential for starting a profitable taxi company. Set your concept, be aware of the ingredients necessary to make it a reality, review the requirements, do an analysis, and then begin. Remember that your business strategy must prioritize customer delight and profit. Nothing should be taken lightly. Furthermore, your business concept distinguishes you from the competitors. And to keep ahead of the competition, market research is essential. It is completely free!
Carry out market research.
Thorough market research is required to establish a business's success rate. Taxi businesses should also discover any gaps in market trends. Before you start your taxi business, you must conduct extensive market research. Begin by evaluating your potential customer base and the degree of demand for taxi services in your desired area. As you analyze your competition, consider their pricing, service offers, and marketing strategies. Using this study, you may differentiate your firm by detecting market gaps.
According to Straits Research, the worldwide ride-hailing and taxi industry was valued at USD 196.05 billion in 2021 and is expected to reach USD 515.49 billion by 2030, growing at a CAGR of 11.34% between 2022 and 2030.
Consider external elements impacting your taxi business, such as area legislation, seasonal variations, and economic trends. With this essential information, you can develop a solid business strategy and make sound decisions to position yourself for a successful start in the taxi industry.
Several questions may arise in your head when conducting research.
How is it possible to pinpoint a place with such precision? Surveys have made this feasible, so utilize them to choose a more suitable site for your business.
How did they start their business?
They committed mistakes.
Their current market position.
They first encountered difficulties.
Do they make a decent living?
Their rate of expansion
What is causing some of them to stay caught up?
Evaluate your competitors.
Understanding your competitors is essential when starting a cab business. Find and compare rival taxi services in your selected area to learn about their benefits, drawbacks, and strengths. Examine their pricing methods, customer service quality, and testimonials to determine what works and what doesn't. Knowing who your rivals are allows you to strategically position your taxi company, provide superior services, and develop ways to stand out in the market.
You'll be able to make more informed decisions, tailor your marketing strategies, and ultimately boost your chances of success in the competitive taxi industry.
Select the appropriate vehicle fleet.
When starting a taxi service, choosing the right fleet is critical. Consider your target market and your client's specific transportation needs. Choose vehicles that are dependable, safe, and pleasant, as these attributes have a significant influence on how pleased passengers are.
Fuel efficiency is also important for lowering operating costs. Depending on your budget and interests, you may choose from traditional sedans, hybrid or electric vehicles, or even specialized vehicles such as wheelchair-accessible taxis.
Ensure that the vehicles picked comply with all applicable laws and safety standards. Maintaining and cleaning your fleet is critical for providing passengers with a pleasurable and memorable experience. Investing in a fleet of suitable and well-maintained cars can build a strong brand identity, earn customer trust, and pave the road for a sustainable and lucrative taxi service.
It is usual for a taxi company to be unable to cover all expenditures at first. To begin earning a profit, your taxi service must first expand slightly. It is common for a taxi firm to initially be unable to cover all expenditures. Take seasonality into consideration while making your projections.
Determine your taxi cab company's business model.
Now is the time to develop a robust business strategy similar to Uber! Figure out the business model for your taxi cab company. Now is the time to plan out a solid business model like Uber!
The major source of income for a taxi service is rides. Determine the average cost of a taxi ride with your company to get started. Include salary, taxes, rent, and any other potential fixed and variable expenses your taxi service may have in your estimate.
Include up-front fees for fleet-related investments, marketing and advertising, and other charges. According to this calculator, you can now see how much money your business will need to raise for its debut.
Rides are the primary source of income for a taxi business. To begin, determine the typical taxi journey cost with your firm. Include in your estimate salaries, taxes, rent, and other potential fixed and variable expenditures for your taxi service.
Include upfront payments for fleet investments, marketing and promotion, and other expenses. You may now use this calculator to determine how much money your company will need to make its debut.
It is usual for a taxi company to be unable to cover all expenditures at first. To begin earning a profit, your taxi service must first expand slightly. It is common for a taxi firm not to cover all expenditures initially. Take seasonality into consideration while making your projections.
Understand your legal obligations.
When launching a taxi service, it is critical to understand and adhere to all applicable regulatory regulations. You should extensively examine the legislation and license requirements for operating a taxi service in your area. These restrictions may include driver permits, insurance, and background checks.
To ensure compliance, become acquainted with any vehicle and safety requirements. Establish your company's organizational structure, obtain the essential business licenses, and register your company with the appropriate authorities.
By being aware of and complying with these regulatory requirements, you may avoid penalties, manage your taxi service effectively, and develop a respected and legally compliant organization from the outset.
A driver's license is required.
Anyone starting a cab company must have a valid driver's license. Prospective taxi drivers must have a valid driver's license to operate a taxi or ridesharing service legally. Furthermore, ensure that all hired drivers have a clean driving record and are of legal age according to local legislation. By ensuring that all drivers have the necessary licenses, you can ensure that your taxi company is functioning legally and that all drivers have the necessary training and expertise to transport clients safely and reliably.
Drivers must be hired and trained.
Hiring and training drivers is a critical initial step in beginning a taxi business. When hiring drivers, look for persons with a decent driving record, proper licenses, and a customer-focused attitude. Examine their background to ensure they are reputable and trustworthy.
When you have the right crew, invest in comprehensive training programs that include customer interactions, safe driving practices, and competencies like taxi app or dispatch system use. During training, emphasize the need for professionalism, punctuality, and courtesy.
Keep an eye on the drivers' performance and give suggestions to assist them in improving. The whole customer experience can be enhanced, your taxi company's image can be improved, and you can establish a loyal clientele, all of which will help your long-term success in the competitive taxi industry.
Create an online presence.
The first step in starting a cab business is establishing an online presence. Finding new consumers and sustaining market competitiveness in the digital age necessitates a strong online presence.
Create a professional website that showcases your fleet, services, and contact information. Implement a simple online booking system so customers can order rides from their PCs or mobile devices.
Interact with your audience on social media, make updates, and start targeted advertising campaigns. Consider having a presence on well-known ride-hailing apps to extend your audience and attract new clients. Furthermore, online reviews and testimonials from satisfied consumers may increase your trust and reputation. By developing a good online presence, you can communicate with customers more effectively, enhance your exposure, and position your taxi service for success in the digital age.
Set marketing concepts into action.
Start a cab business to be successful! It is critical to implement successful marketing strategies. After defining your target market, concentrate on appealing to their preferences and addressing their needs. Use several venues to reach potential customers, such as social media, local advertising, digital marketing, and partnerships.
Provide specialized offers, discounts, or referral programs to tempt new riders and promote repeat business. Consider branding your taxi fleet with your company's logo and contact information to increase visibility and brand recognition.
Keep an eye on the results of your marketing campaigns and adjust your strategies as needed to maximize success. By building a strong brand, fostering pleasant customer experiences, and consistently marketing your services, your taxi company will stand out in a competitive field and achieve long-term success.
A taxi company's insurance
Many variables must be considered when starting a cab company, but insurance must be considered. As a taxi operator, you must have comprehensive insurance coverage to protect your fleet, drivers, clients, and organization from any risks. The most important type of insurance for a taxi business is commercial automobile insurance, which covers injuries and property damage caused by your cars.
Consider liability insurance to protect yourself from litigation filed by passengers or other parties. If you wish to hire new employees, you must have workers' compensation insurance to cover any accidents or illnesses that occur on the job. Furthermore, comprehensive insurance for your taxi fleet may protect against burglary, vandalism, or natural disasters.
Consult with insurance pros to customize coverage based on your specific needs and area legislation so that you may make informed decisions.
Proceed with registration.
Moving through the registration procedure is a critical first step in starting a taxi business. Your organization's legal structure should be appropriate, such as a sole proprietorship or a limited liability company (LLC). Register your firm with local government offices and obtain the licenses and permits required to operate legally. You should also complete tax registrations and obtain an Employer Identification Number (EIN) to hire people.
By registering your cab company legally, you build credibility, protect your assets, and ensure respect for local rules, setting the path for a smooth and honest operation. Aside from maintaining legal compliance, sufficient insurance also gives peace of mind, allowing your taxi service to operate confidently and protecting your assets in the event of unforeseeable circumstances.
Professionally market your taxi business.
Marketing regularly looks to be a money-maker for new taxi companies. Nothing could be further from the truth. A well-developed marketing plan suited to the available budget is the only way for a taxi cab company to continue functioning beyond the first launch.
The initially devoted consumers gained by your private taxi company as a result of well-planned marketing campaigns enable you to increase your user base through offline and internet advertising and referral marketing.
You don't need a complete crew of in-house marketing gurus at the start of your cab company because you may outsource knowledge to save money. For example, At Onde, we assist our business partners at all stages of development with branding and marketing.
How should a new taxi company's marketing activities be organized? First, undertake some customer research to establish your target market's reasons. Consider how and where you may capture the attention of potential clients. Examine our recommendations for each price range and select the ones that most apply to you.
With the taxi app, you can enhance your taxi company.
Giving your auto taxi business a boost with a taxi app might be a game changer in today's competitive sector. A specialized taxi app offers several benefits to drivers and consumers, enhancing efficiency and user happiness.
Travelers may use a taxi app to plan trips with only a few taps on their phones. They may choose from a range of payment options, estimate prices ahead of time, and track their driver's whereabouts in real time, making the entire transaction quick and uncomplicated. A user-friendly app may also attract new users, enhancing your company's visibility and accessibility.
A taxi app simplifies the driver's job by allowing them to manage their schedules and accept ride requests conveniently. The app's navigation functions guide users to destinations while simplifying routes and shortening travel time—improved driving results in better passenger service, which increases customer contentment and loyalty. The taxi app also allows you to pay without using cash, which reduces the chance of theft or conflicts. You may also acquire helpful information on customer preferences, busy periods, and frequently traveled routes, which may help you make data-driven decisions to simplify your taxi company's operations.
You have several options when developing a taxi app, including developing a unique app or cooperating with pre-existing ride-hailing services. Create user-friendly, trustworthy software that separates you from competitors by taking into account the specific needs of your car taxi business as well as the preferences of your target market. Finally, incorporating a well-designed taxi app into your business plan will significantly speed the development and success of your taxi service. If you embrace technology and deliver a better customer experience, your taxi company will flourish and reach new heights.
Looking forward to starting your online business venture like Uber?
Hire skilled mobile app developers now!
Operation monitoring and optimization
A taxi company's long-term success is dependent on monitoring and optimizing operations. Keep track of key performance indicators such as income, customer satisfaction, driver performance, and fleet upkeep.
Assess your company's performance regularly to identify areas for improvement and cost-cutting options. Utilise technology to properly handle reservations and track truck movements and dispatching. Collect customer input to enhance decision-making and the overall customer experience. Always innovate and adapt to remain ahead of the competition and meet changing market expectations.
By constantly tracking and optimizing operations, you can build a more efficient and customer-focused taxi company that thrive in a competitive market.
Consider franchise and expansion potential.
Consider investigating growth and franchising options as your car taxi service finds traction and success. Expansion into new locations or cities can broaden your market reach and generate new income sources. Investigate the demand for taxi services in the target areas to determine the viability of growing. On the other hand, offering franchise possibilities allows you to expand your brand visibility without taking on all of the operational duties.
Aspiring entrepreneurs are drawn to franchising because they can benefit from your proven company strategy, support network, and brand awareness. However, before considering expansion or franchising, verify that you have a firm foundation and an established track record to assure long-term development and success.
Taxi industry potential and prospects
For budding entrepreneurs, the taxi sector offers great potential and multiple chances. Here are a few highlights:
Growing need: As cities' urbanization and population increase, so does the need for taxi services.
Ride-Sharing Platforms: The rise of ride-sharing platforms has transformed the taxi business.
Mobile applications, GPS monitoring and online booking systems make it easier for clients to request transportation, improving overall convenience.
Luxury or executive transportation, eco-friendly trips, wheelchair-accessible cars, and pet-friendly services are specialized markets that can be catered to.
Tourism and travel: In cities with strong visitor inflows, develop taxi services that may profit from helping travellers who want to see new locations.
Franchise possibilities: Established cab companies may provide franchise possibilities, allowing entrepreneurs to capitalize on a well-known brand and support network.
Diverse Revenue Streams: In addition to passenger transportation, taxi companies might investigate other revenue streams such as package delivery, food delivery partnerships, or corporate contracts for employee transportation.
Taxi companies can choose between owning a fleet of vehicles and working with freelance drivers, resulting in a scalable and flexible business strategy.
Global Expansion: Businesses with a strong brand and efficient operations may consider entering overseas markets.
With an increasing emphasis on sustainable transportation options, eco-friendly taxi services may capitalize on the environmentally concerned client base.
Offering supplementary services such as in-vehicle entertainment, Wi-Fi, or conveniences such as phone charging improves the client experience and differentiates a car taxi firm from competitors.
The taxi sector is evolving and adapting to client demands and technology improvements. Entrepreneurs with creative ideas, a customer-centric attitude, and strategic planning who enter this industry have the opportunity to prosper in this dynamic and profitable area.
Conclusion
Starting a cab business may be a profitable venture for beginners. By carefully following this comprehensive guide, you may confidently continue through the essential procedures, from market research and legal requirements to building a strong online presence and implementing effective marketing tactics. Hiring qualified drivers, obtaining insurance, and simplifying operations will help you run a lucrative, customer-focused taxi business. To compete in this fast-paced industry, embrace innovation, adapt to new trends, investigate growth potential, and choose the best taxi app development company. Prepare to embark on an exciting journey of business and expansion! Lilac Infotech excels as a taxi app development company, crafting innovative solutions for seamless and efficient transportation with its cutting-edge taxi booking app.
---
---